Kevin McCarthy gains few favors with MAGA crowd despite Trump endorsement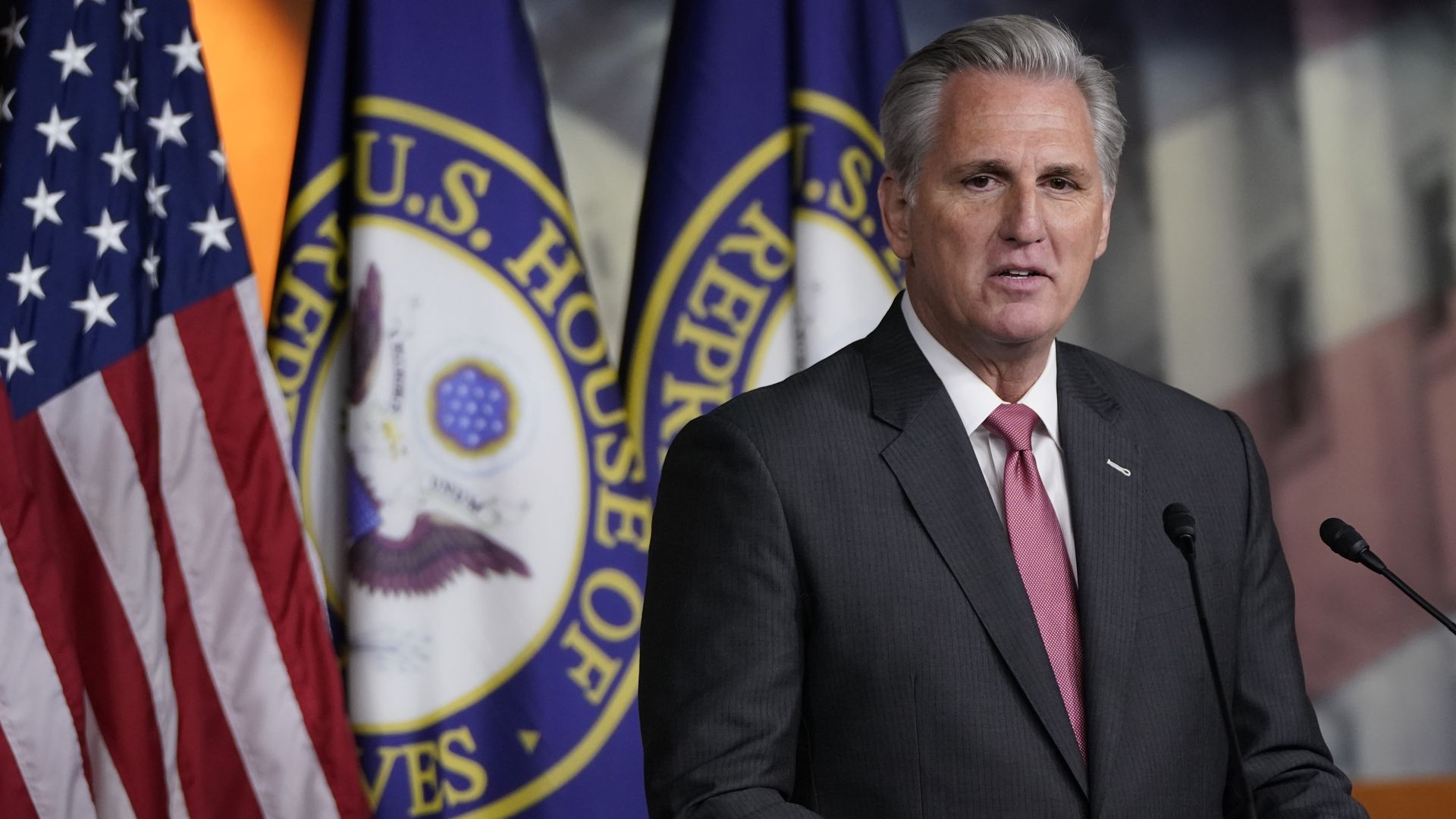 Former President Trump endorsed Rep. Kevin McCarthy (R-Calif.) on Saturday night, but the endorsement did little to increase support for the House minority leader among the MAGA crowd.
Driving the news: Trump sent out a statement on Truth Social, his social media platform, late Saturday night endorsing McCarthy and calling him "an outstanding Representative for the people of California."
"In Congress, Kevin is a tireless advocate for the people of Bakersfield and the Central Valley," Trump said. "He is working incredibly hard to Stop Inflation, Deliver Water Solutions, and Hold Joe Biden and Nancy Pelosi Accountable for their catastrophic failures and dereliction of duty ... Kevin McCarthy has my Complete and Total Endorsement."
The big picture: However, some Trump supporters were not happy with the former president's decision to back McCarthy.
On Twitter, one anonymous user said the endorsement showed how offbase Trump is, adding, "The people that supported Mr. Trump do not support McCarthy."
Another user compared the McCarthy endorsement to Trump's decision to endorse Dr. Mehmet Oz for the Senate seat in Pennsylvania. The user added they're "not sure why he endorses some people he does."
Others said they didn't trust McCarthy and called him a "RINO" or a "Republican in name only" — a pejorative term for Republicans who are deemed not conservative enough.
McCarthy's office did not immediately respond to a request for comment.
Background: The endorsement comes after the New York Times revealed in April that following the Jan. 6 riot, McCarthy told House Republicans that Trump "bears responsibility for his words and actions."
Bottom line: Despite the anger expressed by MAGA supporters, the endorsement is likely to give McCarthy's re-election campaign a boost.
McCarthy also remains a favorite to become speaker of the House if Republicans retake control after November's midterm elections.
Go deeper