Dave McCormick concedes to Dr. Oz in Pennsylvania Senate primary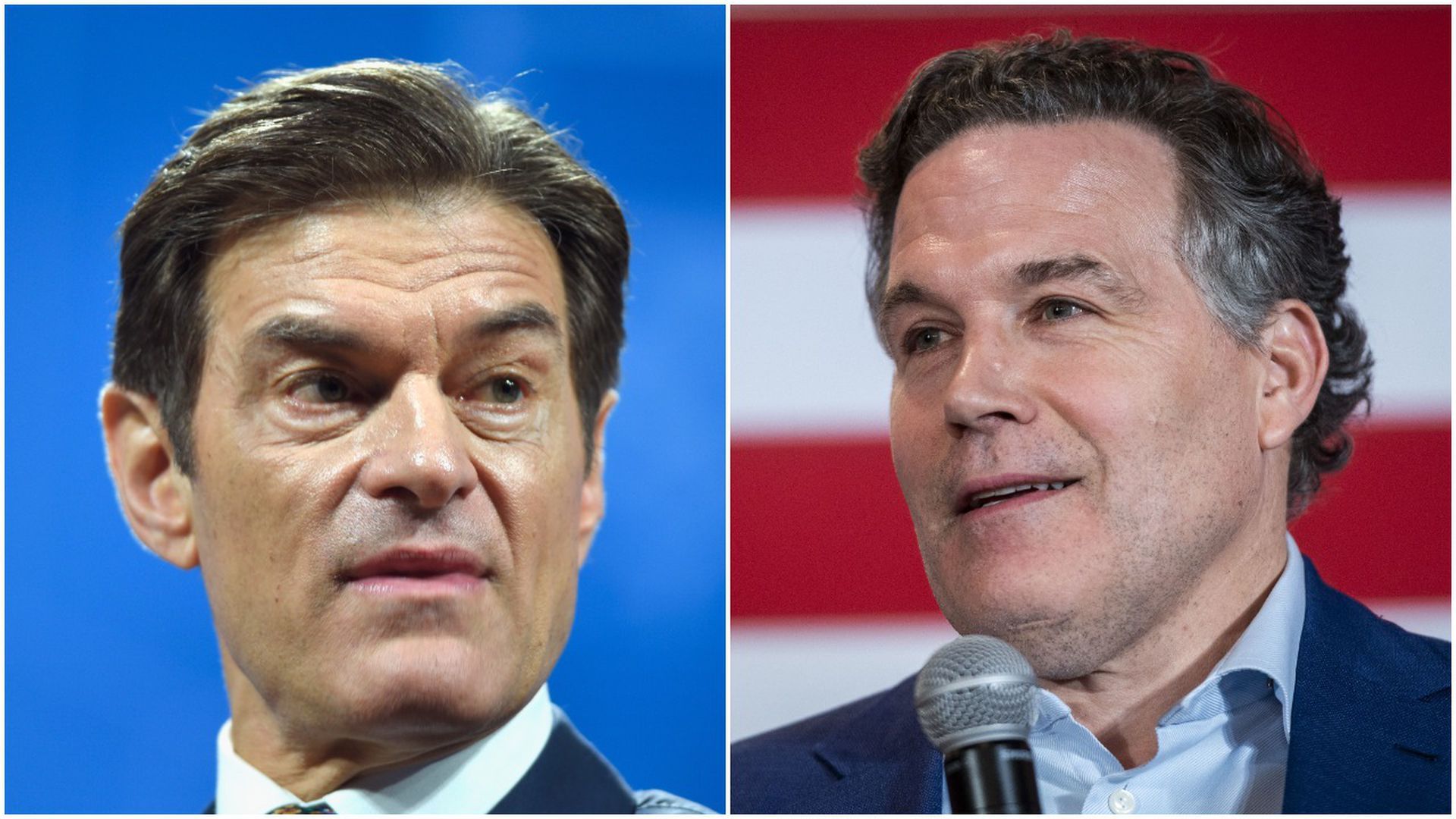 Businessman Dave McCormick officially conceded to Mehmet Oz in Pennsylvania's Republican primary, making Oz the official GOP nominee to run for the state's open U.S. Senate seat.
Driving the news: The extremely tight race between McCormick and Oz had gone into a recount but McCormick was still falling short. The Trump-backed Oz will face Pennsylvania's Lt. Gov. John Fetterman, who is recovering from a stroke, in November.
The big picture: A recount of the results in the Senate Republican primary was underway as McCormick conceded.
The race was largely seen as a test for Trump's grasp on the Republican Party. Trump endorsed Oz, a celebrity TV doctor, early in the primary and Oz had declared himself the presumptive nominee as the recount went on.
Trump supporters in Pennsylvania booed the mention of Oz's name days before the primary.
It was also one of the most expensive U.S. Senate races in the country with millions of dollars contributed from across the nation, Axios' Mike D'Onofrio and Taylor Allen report.
Oz put at least $12 million of his own money into the race. McCormick spent at least $11 million.
The GOP primary battle became a fight over mail-in voting too. McCormick filed a lawsuit in a Pennsylvania court at the end of May to make sure all Republican mail-in ballots submitted without a handwritten signature could be counted.
Recently, Democrats haven't been waiting around for a recount vote having already organized a campaign blitz against both candidates, Axios' Alayna Treene reports.
The race to replace retiring U.S. Sen. Pat Toomey (R), will be nationally watched and the outcome could determine control of the upper chamber.
Go deeper