"Am I next?": Protesters across U.S. denounce inaction on gun control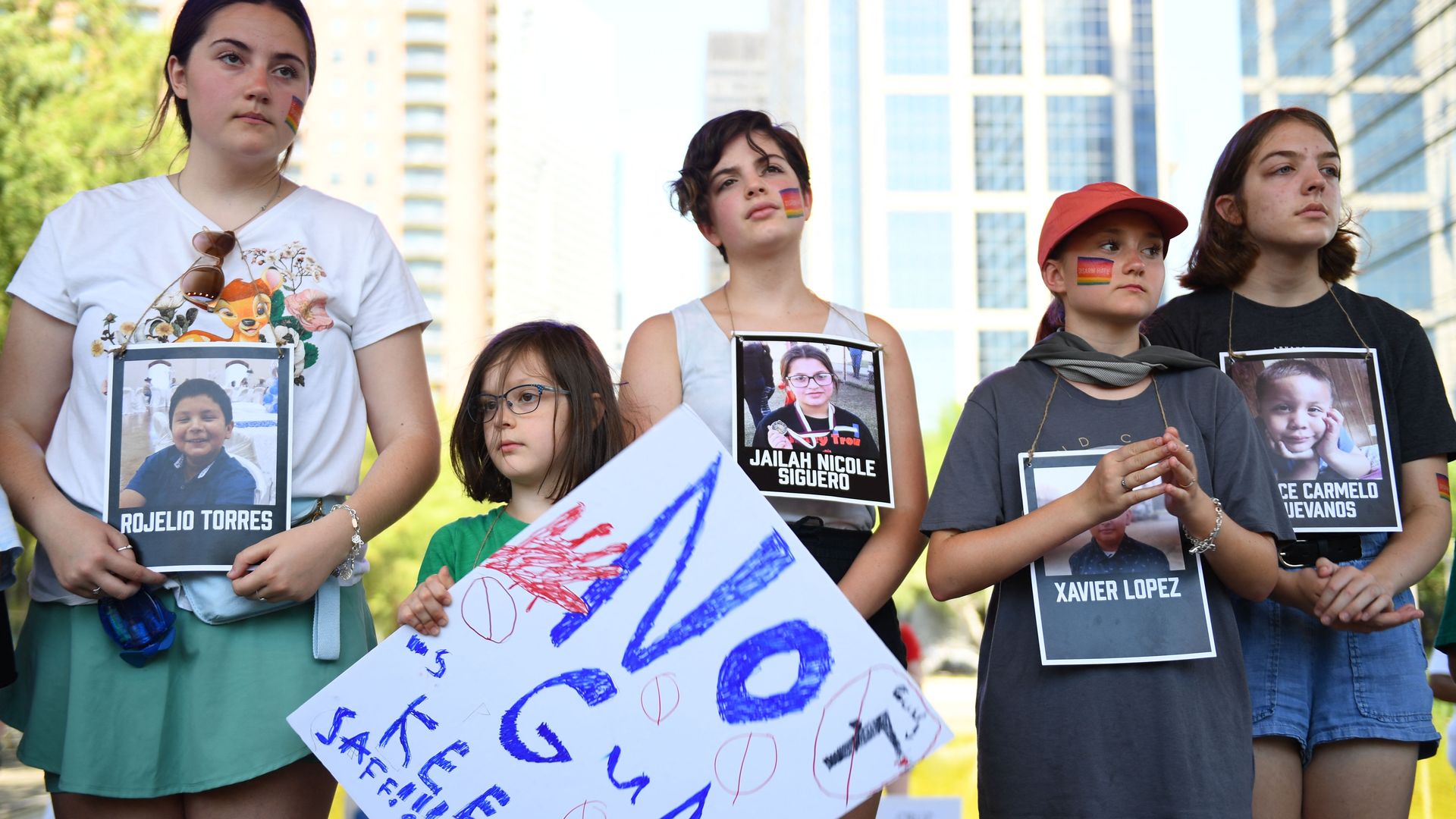 People across the U.S. spilled into the streets this week to protest the U.S.' inaction on gun control after an 18-year-old gunman killed 21 people, including 19 children, in a horrifying mass shooting in Uvalde, Texas.
Driving the news: At the National Rifle Association's (NRA) convention in Houston on Friday, children stood in a line across the street, holding pictures of each child who died and signs that asked, "Am I next?"
The Uvalde shooting is the second-deadliest school shooting in U.S. history and has reignited fierce calls for stricter gun laws.
In photos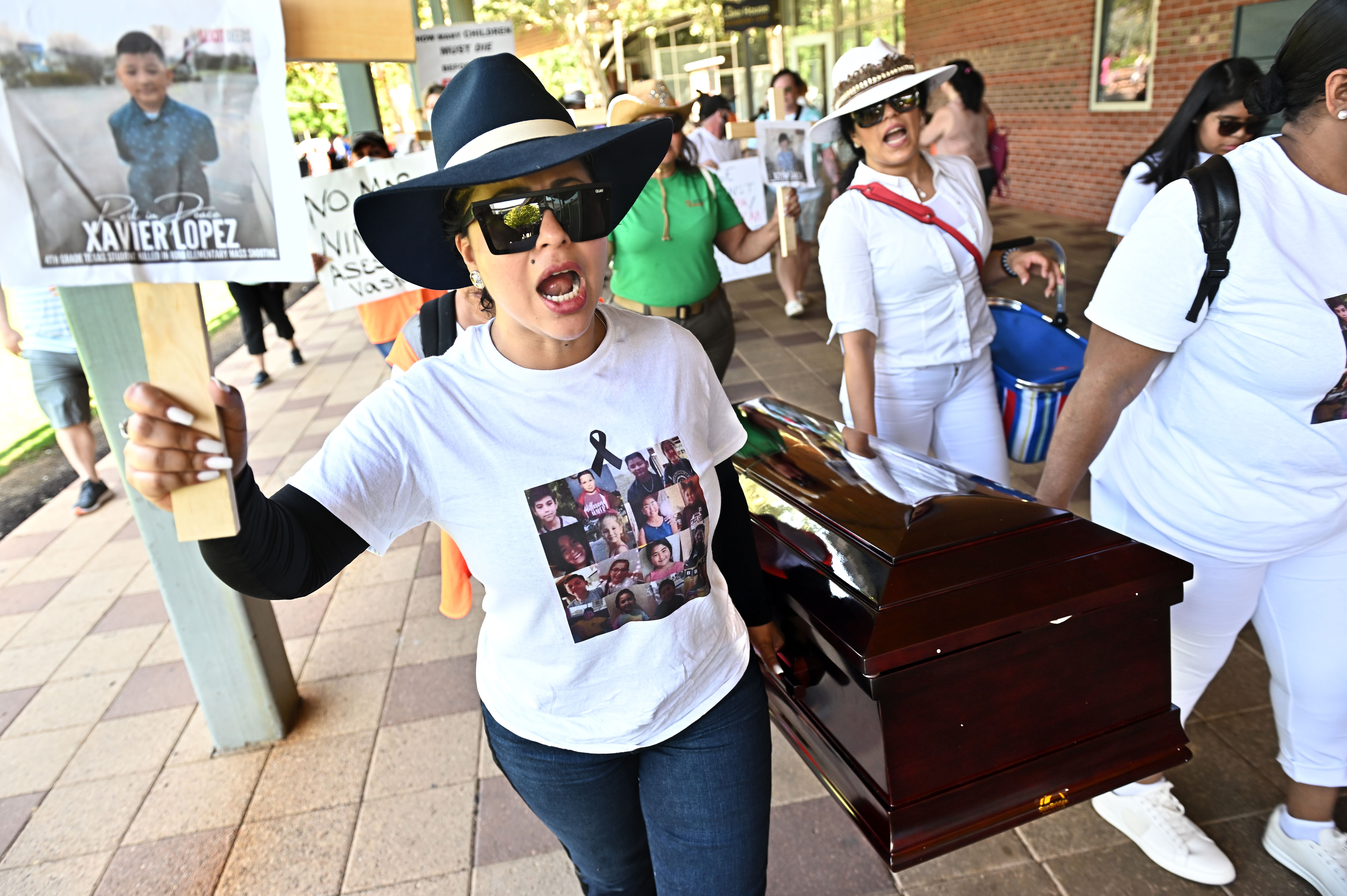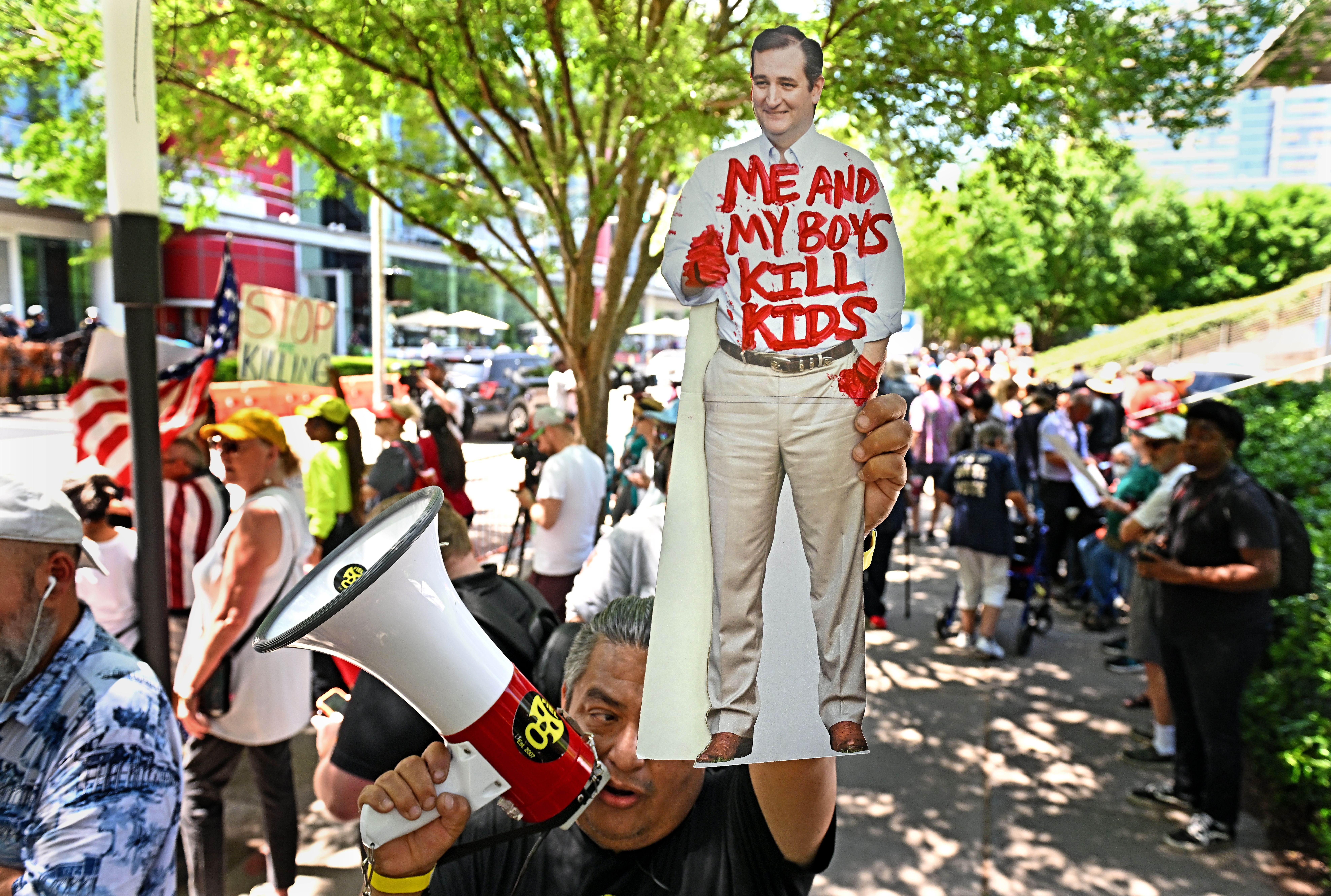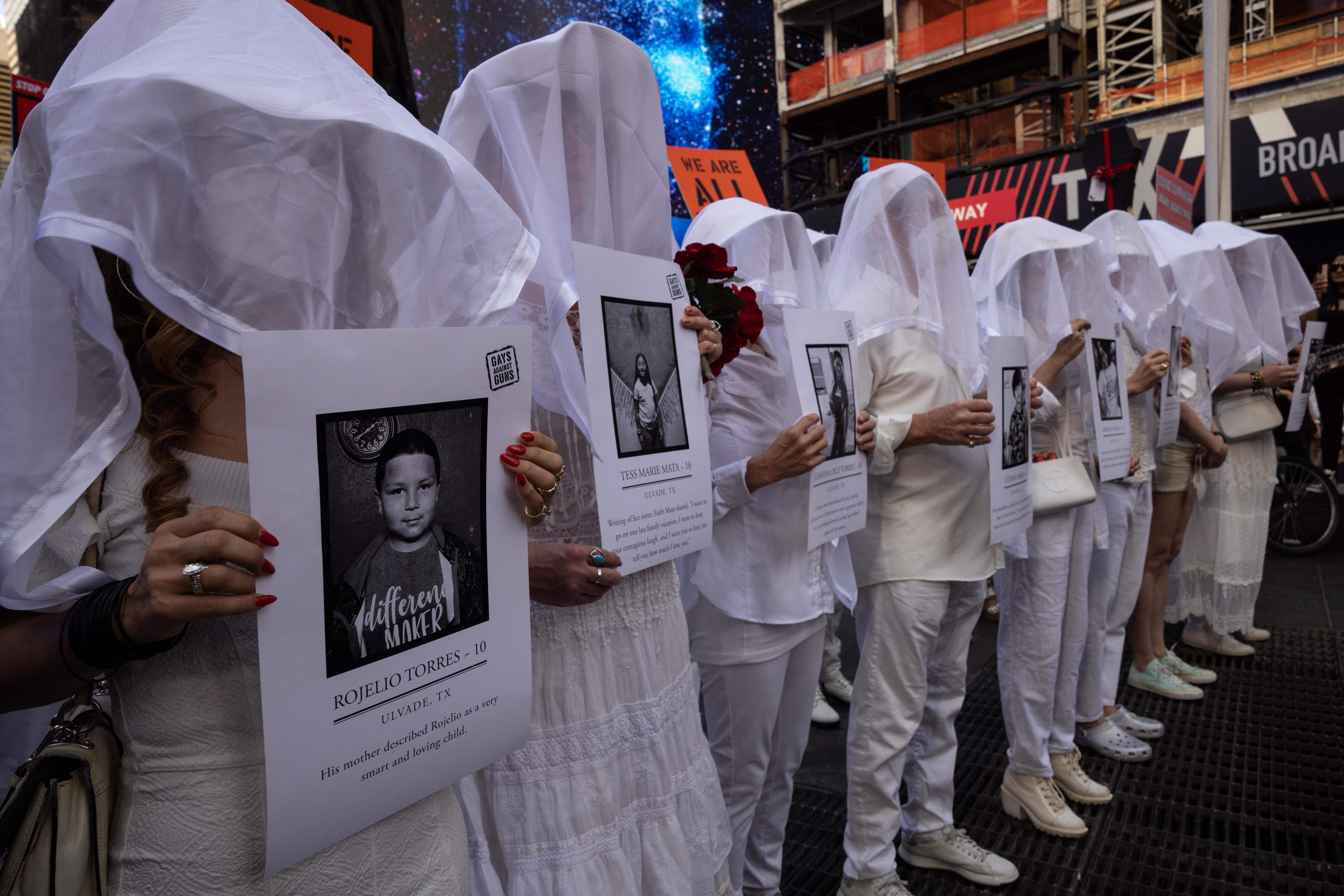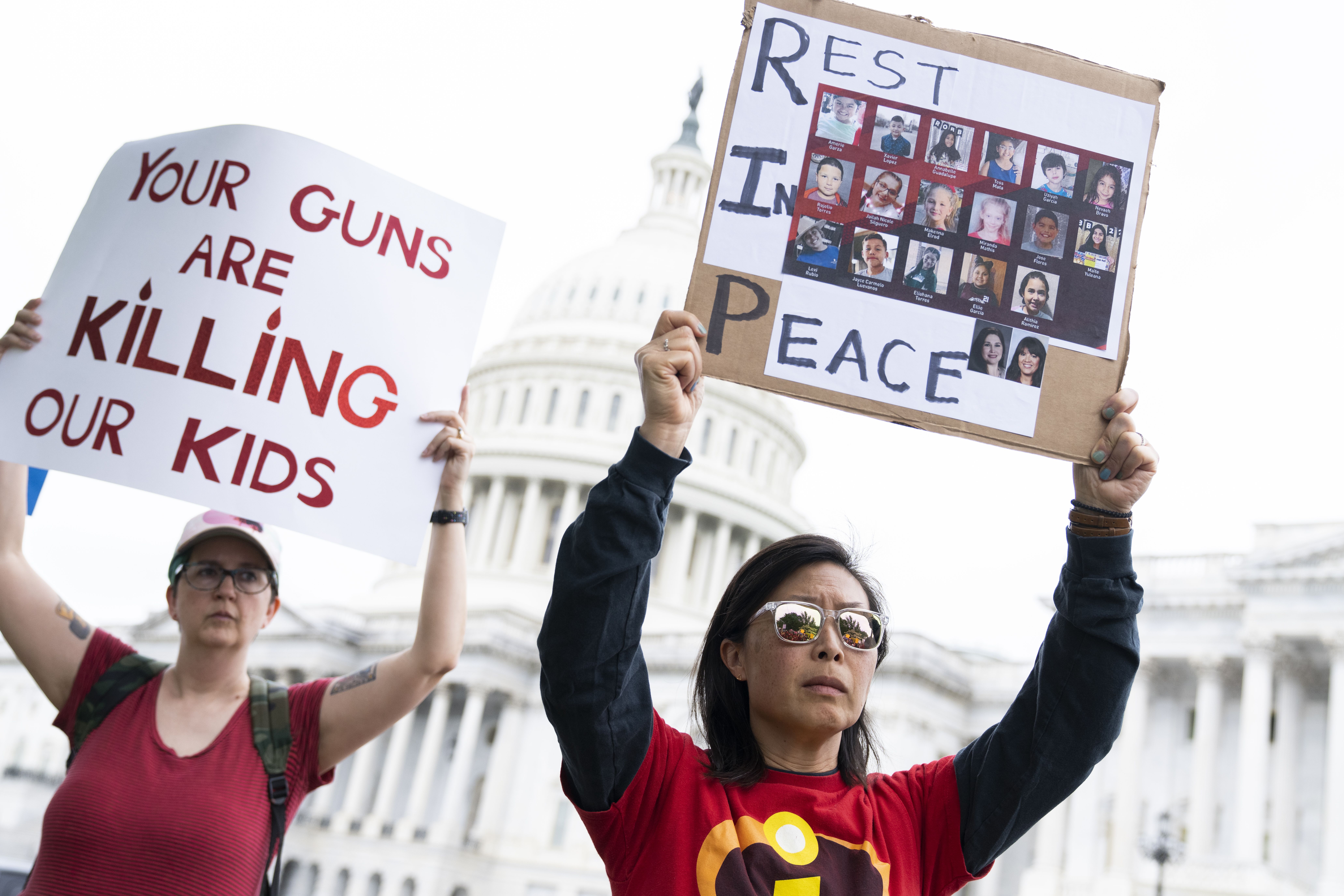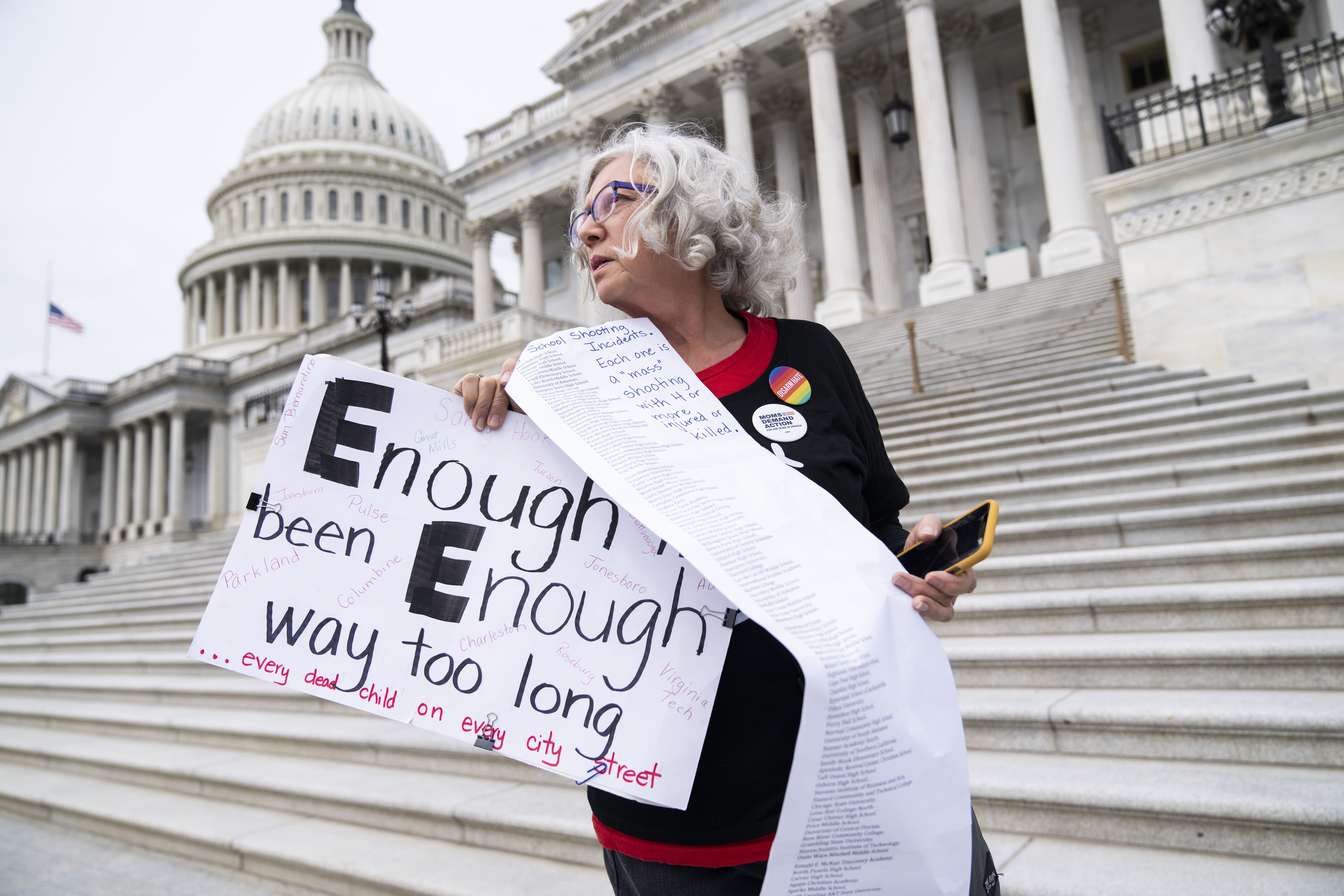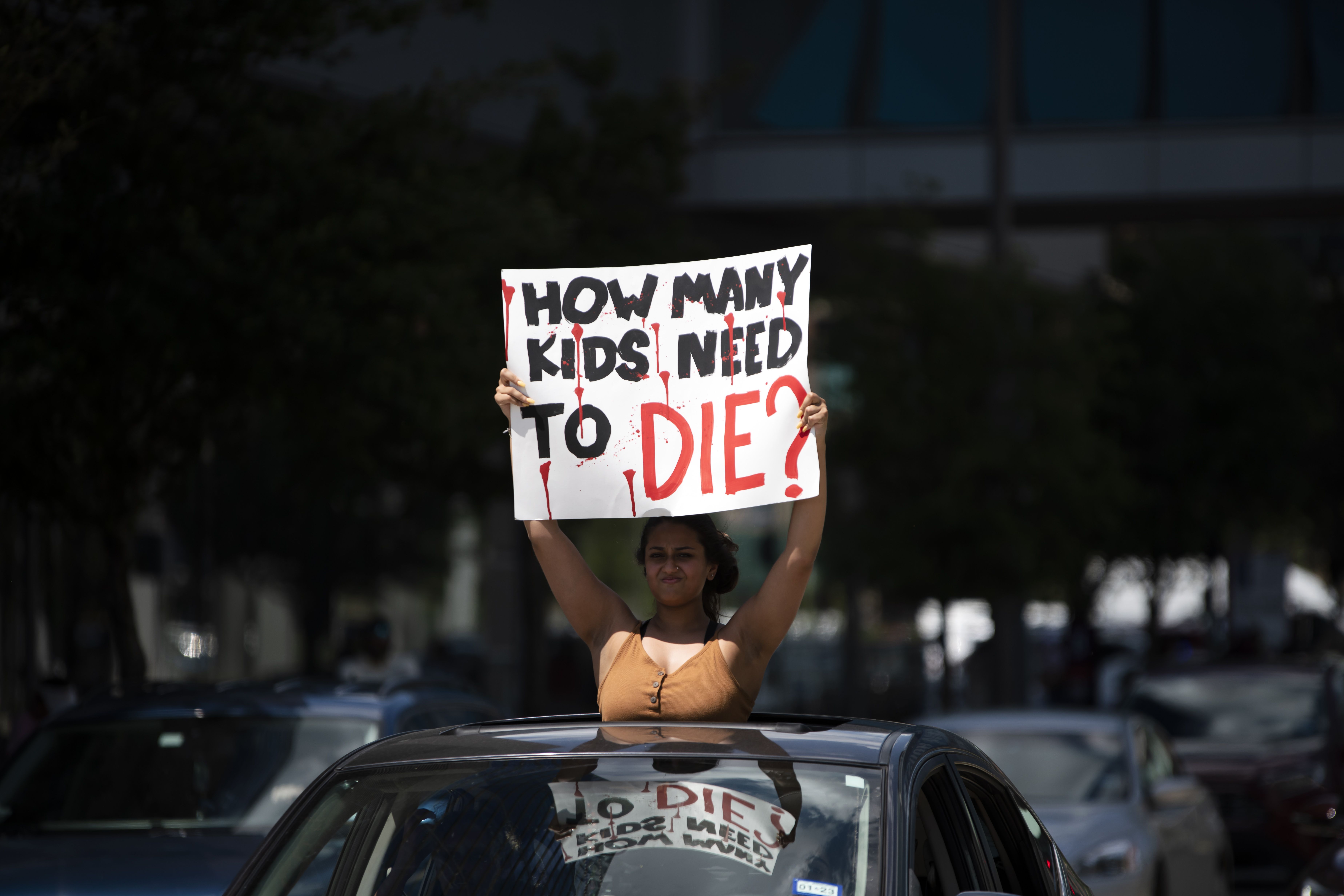 Go deeper