Indy 500: Two legends face off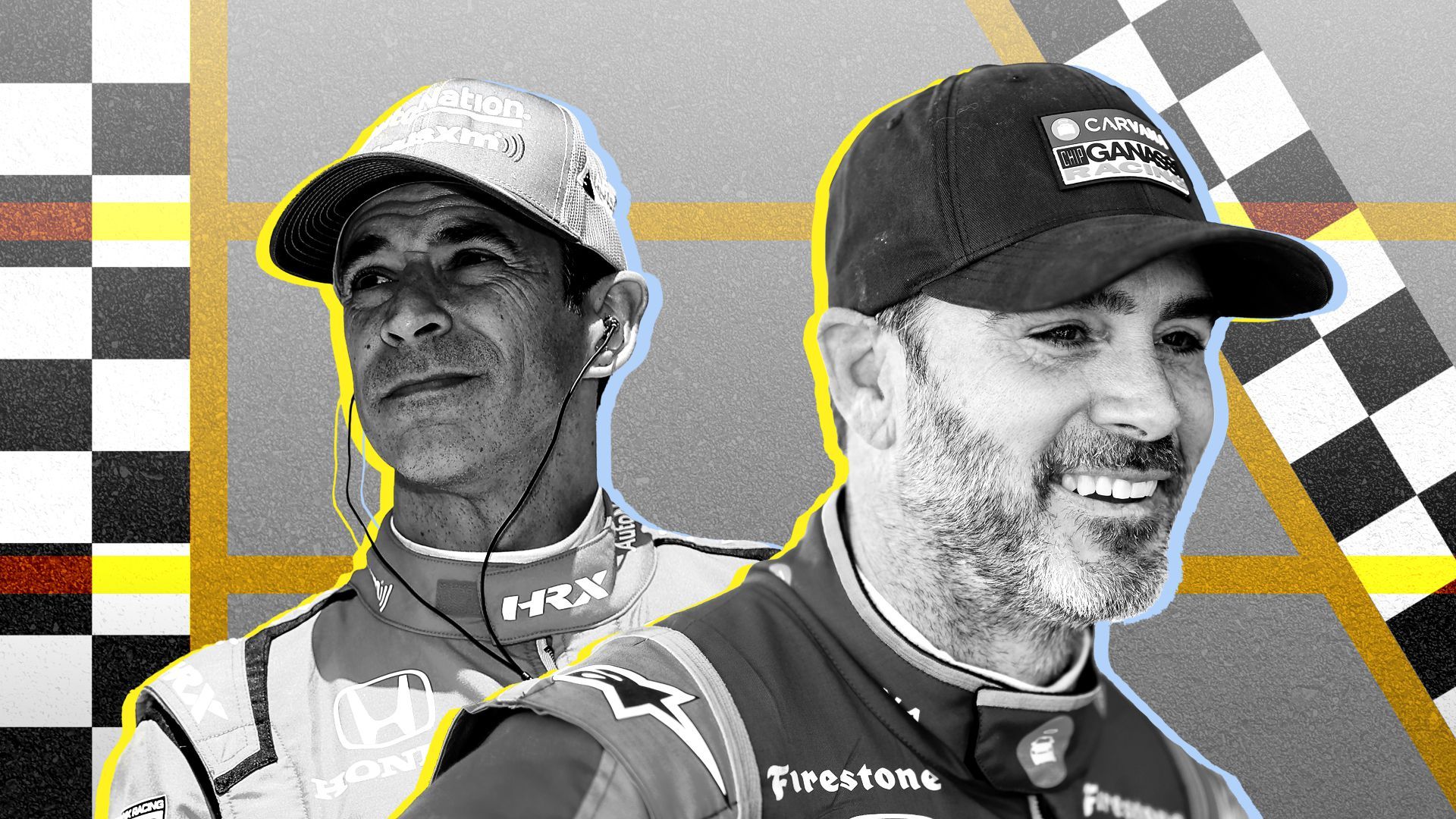 The 106th Indianapolis 500, back at full capacity this Sunday after two COVID-limited years, features two all-time greats at drastically different points in their careers.
State of play: Hélio Castroneves and Jimmie Johnson are two of the 33 drivers hoping to crack open an ice-cold bottle of milk at Indianapolis Motor Speedway (IMS). One of them has a slightly better chance.
Castroneves, 47, has won a record-tying four Indy 500s in 21 starts and is the defending champ. Earlier this month, the IMS named a street in its enormous infield after the legendary Brazilian.
Johnson, 46, is a seven-time NASCAR Cup Series champion but only joined IndyCar last year. He has 17 total starts, one top-10 finish and has never raced in the Indy 500.
Between the lines: IndyCars are significantly faster than stock cars, which was part of the allure for Johnson: "I wanted to experience driving a really fast race car really fast," he told NBC Sports.
He got his wish last month at the Indy 500 Open Test session, where he recorded the fastest lap of his career (227.9 mph)."Man, that's really boogieing," he added.
But that need for speed is risky when combined with inexperience. "I'm a little bit nervous," Dale Earnhardt Jr. said of his former NASCAR teammate. "Every time he's on the track, it's like he's on the edge."
Case in point: Johnson nearly crashed out at last weekend's qualifying run, wrestling his car out of a slide at 230 mph that could have been disastrous.
The big picture: Castroneves is one of just four rookies to have won the Indy 500 since the 1920s, securing his first career IndyCar victory here in 2001. Johnson hopes to defy his long odds and do the same.
P.S. ... Johnson isn't the only recognizable rookie this weekend. Romain Grosjean, who walked away relatively unscathed from a fiery crash at the 2020 F1 Bahrain Grand Prix, is also making his Indy 500 debut.
Go deeper