Piercing mania takes the retail world by storm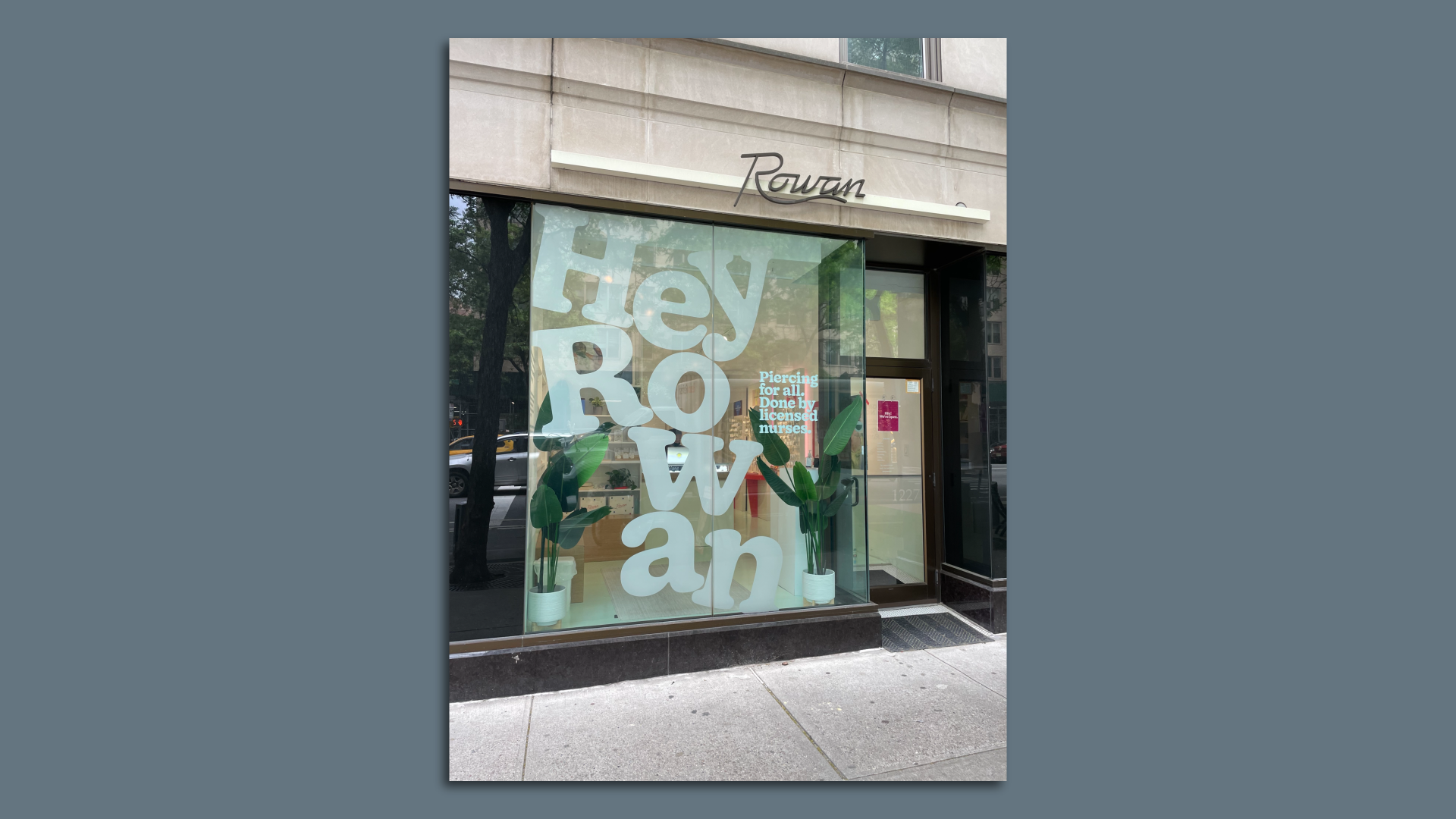 Ear piercing startups are popping up in pricey storefronts in New York City and elsewhere, even as big retailers like Target, CVS, Walmart, Ulta Beauty and Five Below also go big on piercing.
Why it matters: Piercing mania shows no sign of slowing down, and retailers are seeking to capitalize on the next big thing in beauty. They're using ear piercing as a draw to attract younger shoppers and as an incentive to purchase jewelry.
Five Below, which sells items under $5 aimed at kids, is rolling out piercing services this year.
Rowan — a 3-year-old startup and Target's ear piercing partner — sells subscription boxes with a new pair of designer earrings each month; it says most subscribers are 8-14 years old.
Having your ears pierced is memorable — particularly the first time — and retailers want to capitalize on that. "The notion of providing a milestone experience is frequently discussed when it comes to retail and ear piercing," says Retail Dive, a trade publication.
State of play: Three big trends are playing out in piercing:
Big box stores are getting into the act.
Boutique chains are opening in upscale locations.
Indie piercing studios are proliferating to handle the delicate body parts (nipple, navel, you name it) that some mainstream stores won't touch.
Details: Two high-end chains — Studs and Rowan — were founded in 2019 as an alternative to mall staple Claire's.
They're trying to gain traction for their unique products and systems. Studs, for instance, has trademarked the term "Earscape," which it defines as "the combined art and science of decorating one's ear with personalized piercings and earrings, resulting in a form of extreme self-expression."
What's popular: Women's magazines are writing about the craze for "ear curation," which Glamour describes as "multiple piercings all over the ear in different formations unique to each person."
One hot style called "Snakebite" involves "two piercings stacked close together on your ear," per Studs, which trademarked the name.
"It's our most popular piercing," Studs co-founder Lisa Bubbers told Seventeen; the magazine says model Kaia Gerber and singer Dixie D'Amelio are prominent fans.
As celebrities and social media stars continue to glamorize the "ear party" look (which features a stack of earrings), some retailers are stressing the importance of finding a safe place to go under the needle.
Rowan emphasizes that all procedures are done by licensed nurses.
Go deeper