The last anti-abortion Democrats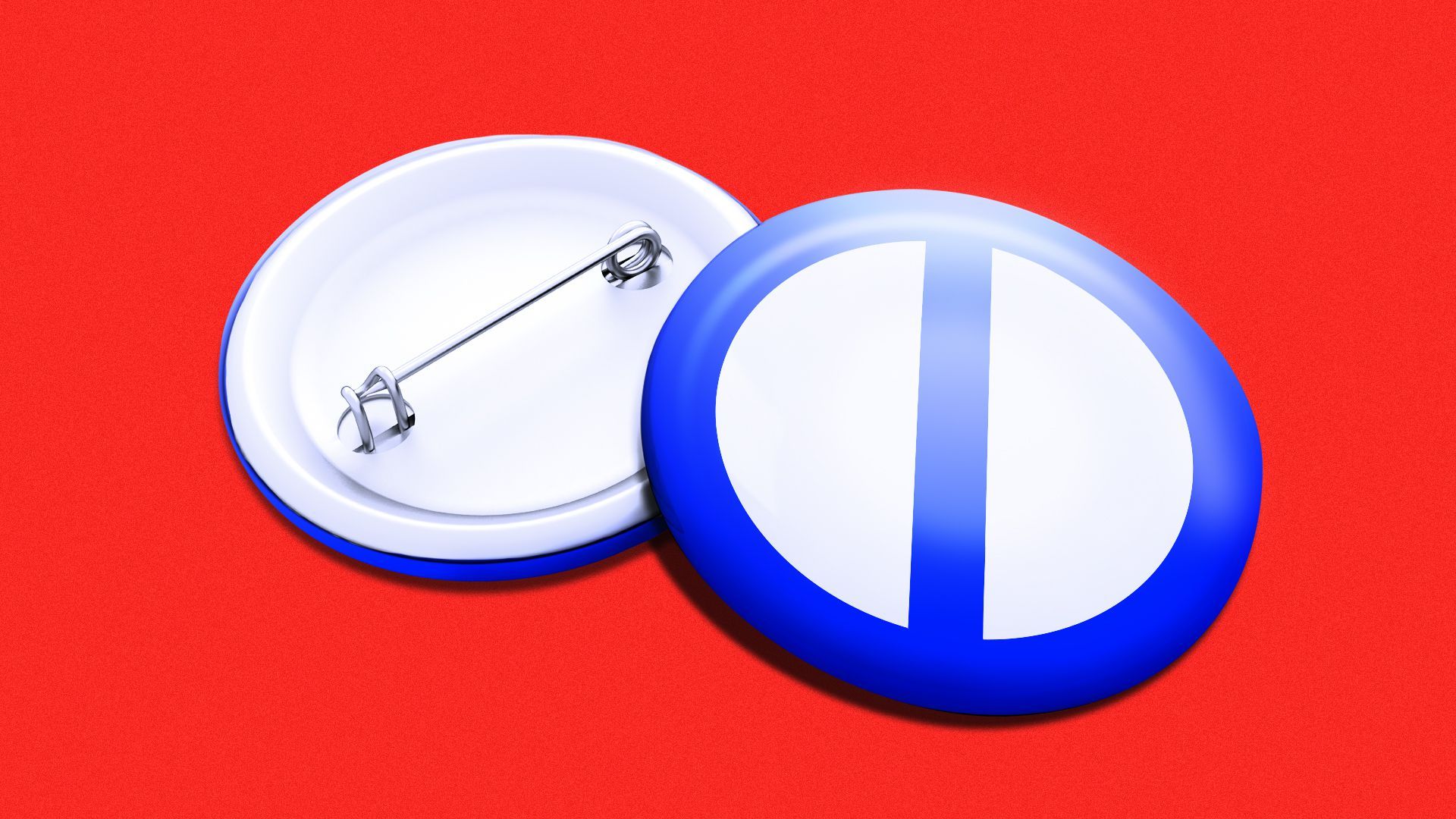 Almost no Democrats who oppose abortion rights hold seats in Congress any more, and it's also become a litmus test for some state parties, even in red states.
The big picture: Anti-abortion Democrats are nearly extinct, and with the Supreme Court expected to overturn Roe v. Wade, national Democrats will be making abortion rights a centerpiece of their midterm campaigns.
Driving the news: Rep. Henry Cuellar (D-Texas) — described by his primary challenger, Jessica Cisneros, as "the last anti-choice Dem in the House" — was barely clinging to a lead after Tuesday's runoff election.
Joe Manchin of West Virginia is the only Senate Democrat who joined Republicans earlier this month blocking the advancement of legislation that aimed to codify federal protections for abortion rights.
Democrats further down the ballot who oppose abortion rights are being pushed out or walking away.
In New Jersey, the Morristown Democratic Committee voted last year to strip Aaron Oliver of his chairmanship because of his anti-abortion views. "It was awful," Oliver told Axios. "I didn't want to resign, but this issue right now with the Democratic Party is an absolute litmus test."
In Texas, state Rep. Ryan Guillen—the only Democrat to vote for the state's new near-total ban on abortion—switched to the Republican Party last November.
In Tennessee, former state Rep. John DeBerry Jr. lost his re-election bid as an independent in 2020 after state Democrats decided he couldn't run in their primary due to his voting record on abortion and school choice.
The other side: Republicans who support abortion rights are also a rare breed. There are just two in the Senate — Susan Collins and Lisa Murkowski — and none in the House.
Flashback: In 1976, the Hyde amendment banning federal funding for most abortions first passed the House, with 247 Democratic votes. Just 22 Democrats voted no, and 16 did not vote.
That was a modern high mark for anti-abortion Democrats in the House, Kristen Day, executive director of Democrats for Life of America, told Axios.
The roll call notably shows Republican opposition greatly outnumbering Democratic opposition — and more Republicans voting no than yes — underscoring how drastically both parties have shifted in the decades since.
By the numbers: Today, about 26% of Democrats describe themselves as "pro-life," according to Gallup, and about 22% of Republicans describe themselves as "pro-choice." Among national officeholders, though, the issue is almost fully polarized.
Anti-abortion Democrats still made up about a quarter of the Democratic House majority as recently as 2010, but a slew of those members either lost their races or retired. Two of the last holdouts, Reps. Collin Peterson (D-Minn.) and Dan Lipinksi (D-Ill.), both lost their seats in 2020.
What they're saying: "The Democratic Party is making it inhospitable to be pro-life and in the Democratic Party," Day told Axios. "It's a huge mistake."
But, but, but: A few Democrats in state politics are testing the notion that Democrats can accommodate a candidate at odds with the party on the issue.
Trenee McGee, one of the youngest and newest members of the Connecticut General Assembly, has been outspoken about her opposition to abortion since winning in a special election late last year.
"[Black girls] were taught about abortion as a birth control method," McGee said last month during debate on an Connecticut abortion bill. "They were taught that at any point in time, when they were 13 or 12 or 15, they could go to a Planned Parenthood and receive an abortion without their parents knowing."
Axios Twin Cities' Torey Van Oot notes that Minnesota's state House has a Democratic majority but also an anti-abortion majority, because of Democrats like state Rep. Gene Pelowski.
Go deeper