The last pay phones leave New York City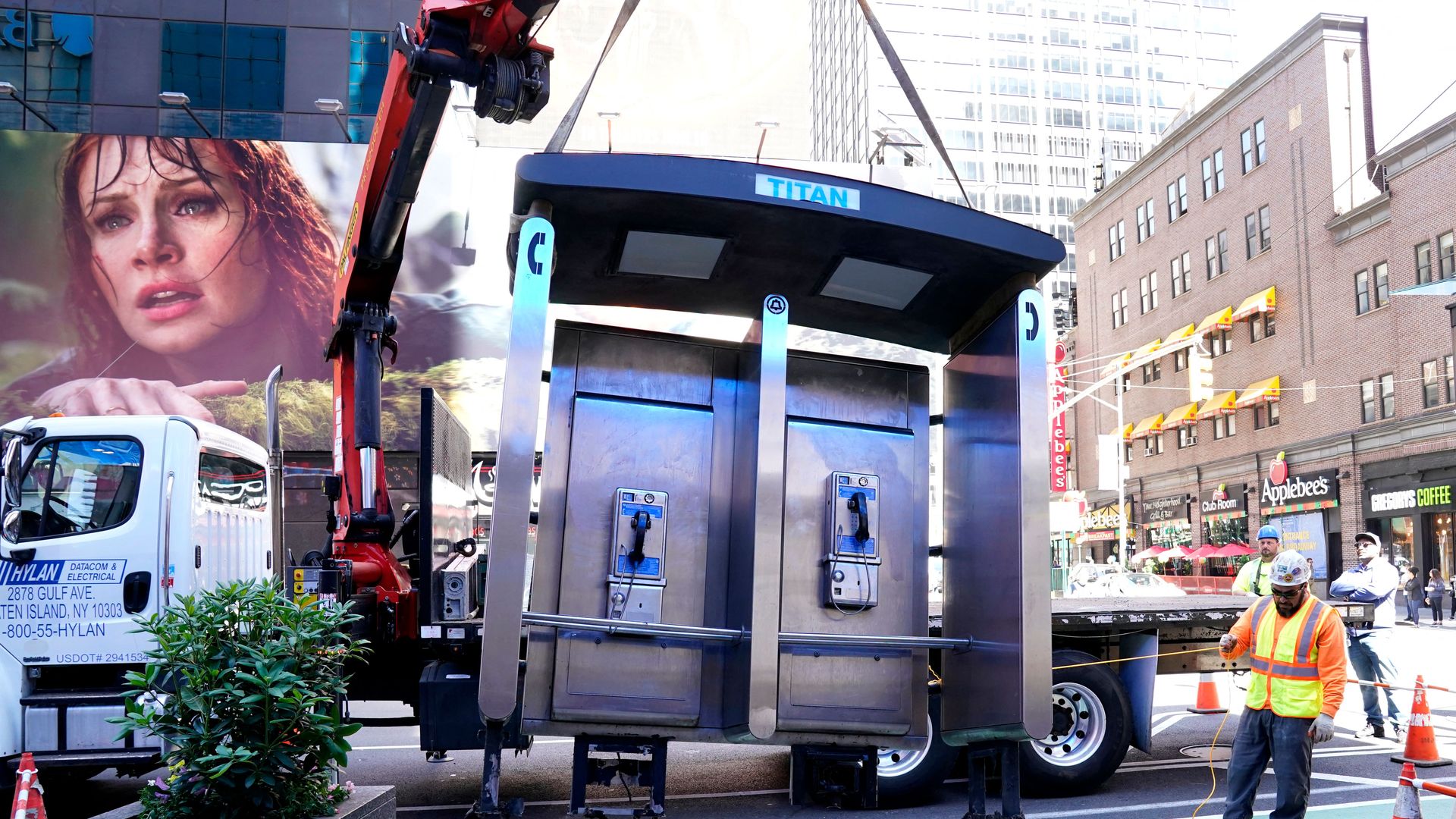 New York City's last public pay phones said their goodbyes this week, hauled away to be displayed in a museum as history from a bygone era — one in which people actually carried dimes and quarters (that got swallowed by the machines).
Where it stands: The phones have been supplanted by kiosks from LinkNYC, which provide more modern services — like free high-speed Wi-Fi, device charging, and a tablet for maps and city services, per Link's website.
What's next: "The Midtown pay phone will be sent to the Museum of the City of New York as a relic of the times before cellphones became widely used," writes the New York Post.
Flashback: In Jennifer's cub reporter days, she covered Harlem and wore down much shoe leather reporting this 1994 story about the sorry state of the neighborhood's pay phones (which were, at the time, the only game in town).
"Vandals tape firecrackers to them or snake wires down the coin slots to try to poke out stray quarters," she wrote.
A phone company spokesman told her: "Sometimes as quickly as we fix those phones, people come by and vandalize them again."
Go deeper