Netflix, Disney+ go head-to-head this weekend with major shows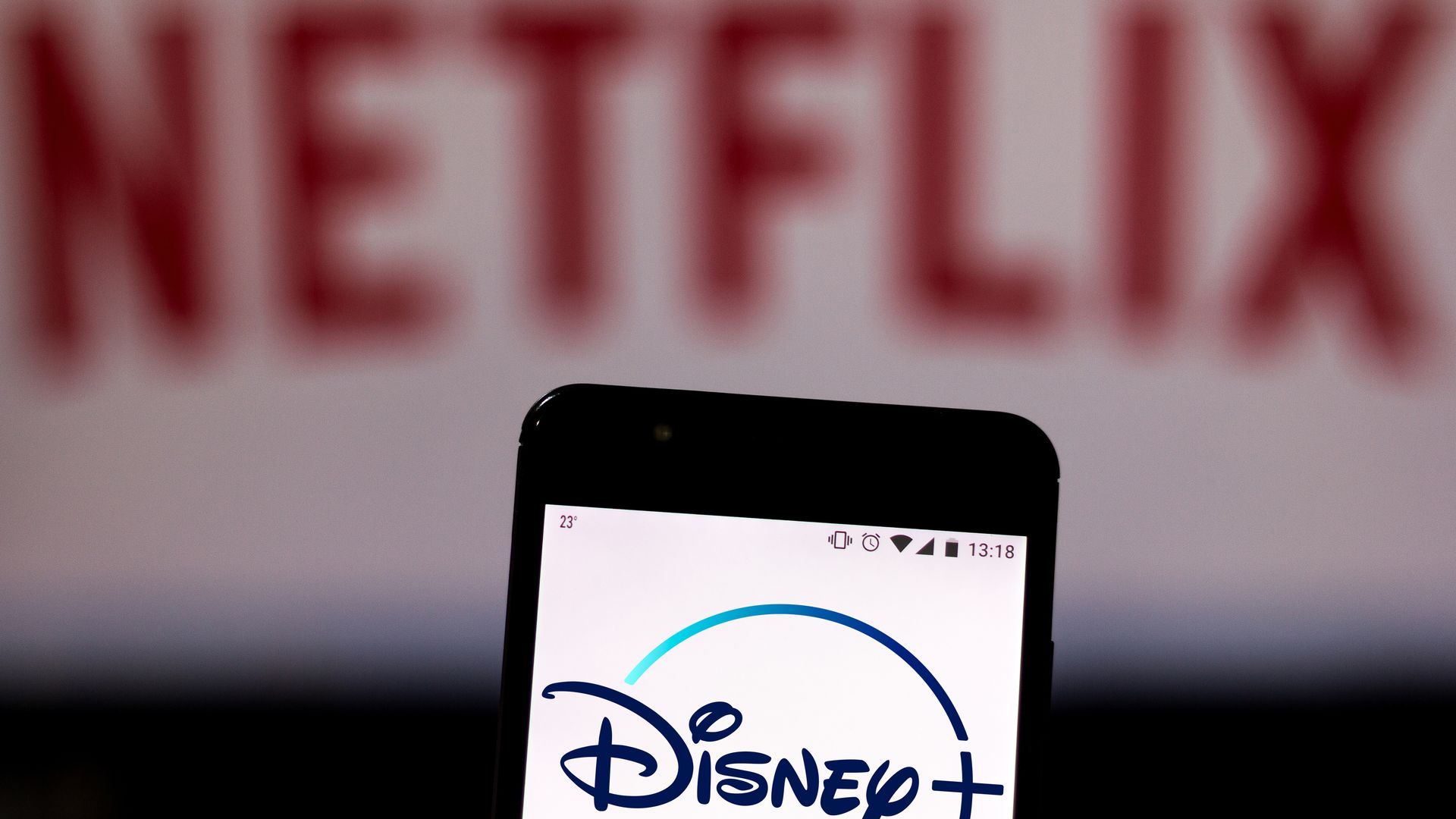 Disney+'s "Obi-Wan Kenobi" and the latest season of Netflix's "Stranger Things" will both premiere this weekend, setting up a major clash between the two streaming services.
Why it matters: Both Netflix and Disney are releasing their biggest properties at the same time in what can be seen as a direct head-to-head between the two competitors.
Both Netflix and Disney+ are releasing proven properties heading into the weekend. "Stranger Things" will return for its fourth season, while Disney+ is bringing back an iconic "Star Wars" character in Obi-Wan Kenobi.
The main difference: "Obi-Wan Kenobi" will feature two episodes (about two hours worth of content), while "Stranger Things" will drop its entire seven-episode season (which will be about nine hours of content).
Disney+ and Netflix did not return Axios' requests for comments.
What they're saying: "The two most significant streamers at the moment, Netflix and Disney+, facing off with marquee series," Shawn Shimpach, an associate professor at the University of Massachusetts, told Axios.
"For true fans, there won't be much time for anything else this weekend," he added.
Netflix may win the weekend, Shimpach said, because the streaming service is "dropping so many episodes at once" and because the show has a strong social media following, which will attract young viewers.
State of play: The showdown between Netflix and Disney+ almost didn't happen.
Disney+ announced at the end of March that "Obi-Wan Kenobi" would move its release date from Wednesday, May 25, to Friday, May 27.
It's unclear why Disney+ switched its release date from Wednesday, the service's new day for releasing Marvel and Star Wars content, to Friday.
"Stranger Things" had already picked May 27 as a release date. In a blog post on Netflix's website, showrunners Matt and Ross Duffer said the show's fourth season would be split into two parts — one released in May, another in July.
The big picture: Disney+ has been racing to catch Netflix since it entered the streaming game.
A sea of change is underway, too, as Netflix suffered subscriber losses in the first quarter of 2022, Axios' Sara Fischer reports.
Disney is catching up to Netflix with subscribers, amassing 205 million paid subscribers across all of its services globally as of May, while Netflix has 221 million.
The latest data shows Disney+ mobile app is seeing growth while Netflix has remained "relatively flat," according to data from Sensor Tower.
Usage of Netflix's mobile app was about the same from the first quarter of 2022 as the same time in 2021, Sensor Tower data show. Meanwhile, the Disney+ mobile app saw monthly active users grow 9% year-over-year. 
The average time spent by Netflix's mobile users declined 8% year over year in the same time frame, while Disney+ saw the average time spent grow 7%.
Yes, but: Disney+ still makes less money per subscriber than Netflix since prices are so low, Axios reports.
Disney+ is seeking an ad-supported tier with a new price plan, which is set to be unveiled later this year.
The bottom line: "For Disney+ and Netflix, their real goal is attracting and keeping subscribers paying a monthly subscription fee," Shimpach told Axios.
"Bragging rights this weekend might be gratifying and a bit of free publicity, but ultimately there will be time for subscribers of both services to enjoy both shows, again and again if they want," he added. "Or to look elsewhere if they do not."
Go deeper