Top Fed official warns about U.S. falling behind in digital dollar race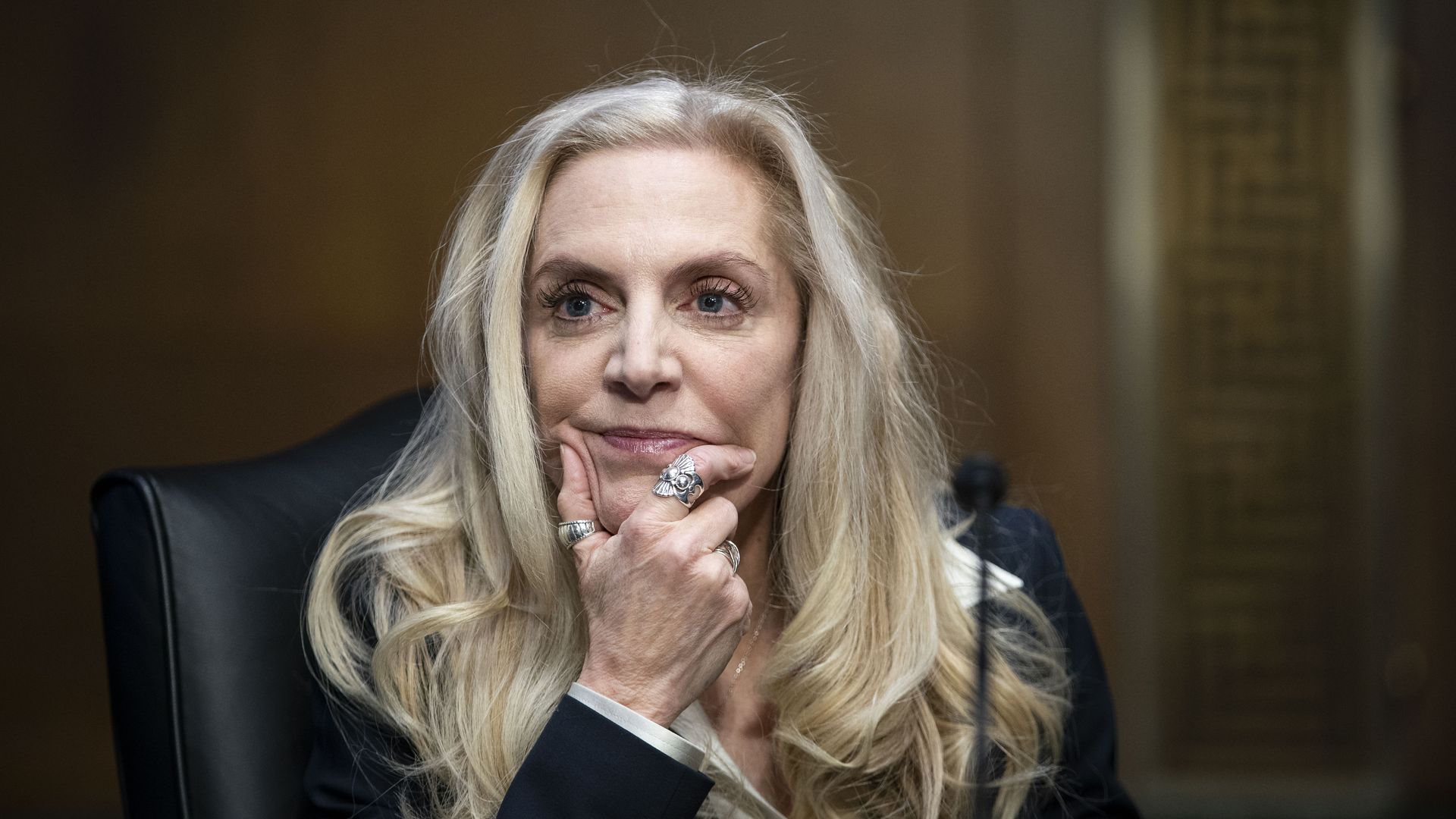 A top Federal Reserve official gave a stark warning to House lawmakers on Thursday: Move too slow in issuing a central bank digital currency and the dollar's global dominance could eventually be in jeopardy.
Why it matters: The U.S. so far remains largely on the sidelines amid a global race for countries to roll out their own digital cash, which could reshape the way millions of people use money.
What she's saying: "We shouldn't take the dollar's global status as the dominant payment currency for granted," Lael Brainard, the Fed's vice chair, said at a congressional hearing on central bank digital currencies (CBDCs).
"If major foreign jurisdictions move to the issuance of their own digital currencies, it's important to think about whether the United States would continue to have the same kind of dominance without also issuing."
"I would hate for Congress to decide five years from now: 'You, Federal Reserve, you need to catch up. China's out there. The [European Central Bank] is out there.'"
Where it stands: The Fed just wrapped a public comment period on its highly-anticipated report laying out the pros and cons of developing its own CBDC. This came amid the explosion in popularity of stablecoins, which aim to tie their value to a fiat currency (like the U.S. dollar).
The debate over whether America needs its own digital currency — issued and backed by the U.S. government, much like dollar bills — was reignited in recent weeks after the high-profile blowup of privately-issued stablecoin TerraUSD.
Brainard told lawmakers a U.S. digital dollar could co-exist and complement stablecoins. (Stablecoin issuer Circle said in a comment letter to the Fed that their coin essentially does what a potential CBDC would do, so there's no need for both.)
The intrigue: The hearing was Brainard's first congressional appearance in her capacity as Fed vice chair. While the Fed is split on the need for a CBDC, Brainard has emerged as someone who sees a case for one.
"The Fed today was far more bullish on a CBDC than we have heard before," says Josh Lipsky, director at the Atlantic Council's GeoEconomics Center, a think tank that tracks CBDC pilots and launches around the world.
What to watch: Brainard said that the Fed won't move ahead on issuing a CBDC without "support by the executive branch and by Congress," which would "ideally take the form" of legislation.
But a big sticking point among Republicans at the hearing was whether Brainard views legislators' blessing as simply "ideal" — or as a clear requirement.
Go deeper