DOJ again declines to charge FBI agents in Larry Nassar sex abuse case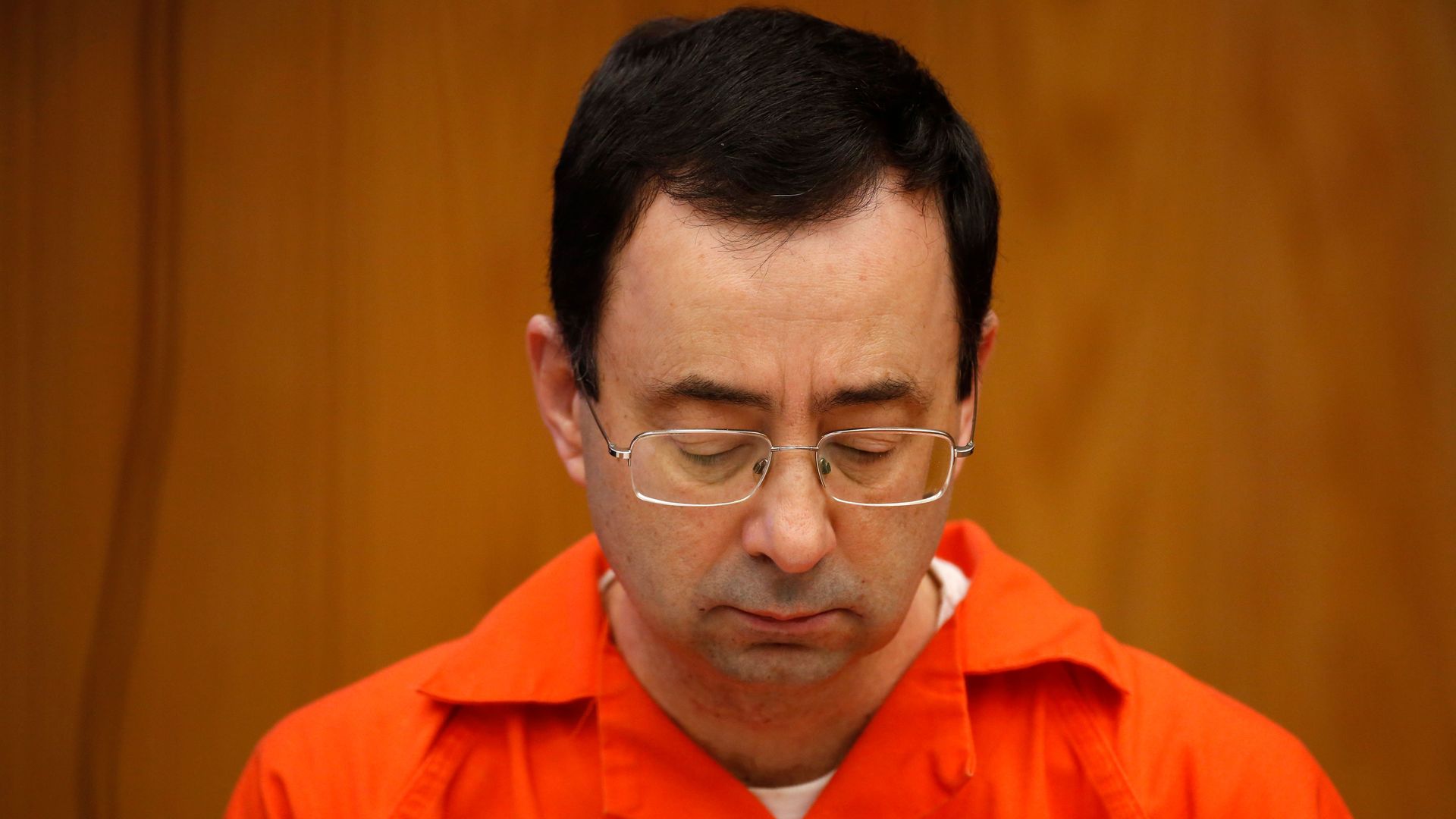 The Justice Department announced Thursday that it has again declined to charge FBI agents accused of mishandling sexual abuse allegations against former Olympic Team USA gymnastics doctor Larry Nassar.
Why it matters: A report from the DOJ's Office of Inspector General found that senior FBI officials failed to respond to the allegations with the "utmost seriousness and urgency that they deserved and required," allowing the doctor to commit several more sex crimes before he was finally arrested.
Nassar was sentenced to 40 to 175 years in prison in 2018 after 160 women accused him of sexually assaulting and harassing them under the pretense of medical treatment.
Gymnast McKayla Maroney testified before the Senate Judiciary Committee last year that the FBI "chose to lie about what" she said about Nassar's pattern of abuse and "protect a serial child molester rather than protect, not only me, but countless others."
FBI Director Christopher Wray later apologized to the gymnasts whom Nassar abused, saying he was "especially sorry that there were people at the FBI who had their own chance to stop this monster back in 2015 and failed. ... It never should have happened, and we are doing everything in our power to make sure it never happens again."
What they're saying: The DOJ said in a statement Thursday that it is "adhering to its prior decision not to bring federal criminal charges" against the two former FBI agents involved in the case. One retired while the other was fired.
"This does not in any way reflect a view that the investigation of Nassar was handled as it should have been, nor in any way reflect approval or disregard of the conduct of the former agents."
While the inspector general's report "outlined serious concerns about the former agents' conduct ... and also described how evidence shows that during interviews in the years after the events in question both former agents appear to have provided inaccurate or incomplete information to investigators, the Principles of Federal Prosecution require more to bring a federal criminal case."
"[T]he department has continued to assess gaps in the law to protect the most vulnerable among us from exploitation," the DOJ said. "We stand ready to collaborate with Congress" on the matter.
The statement did not elaborate on what "more" is required to bring federal charges.
Go deeper