Crypto companies buy attention in Davos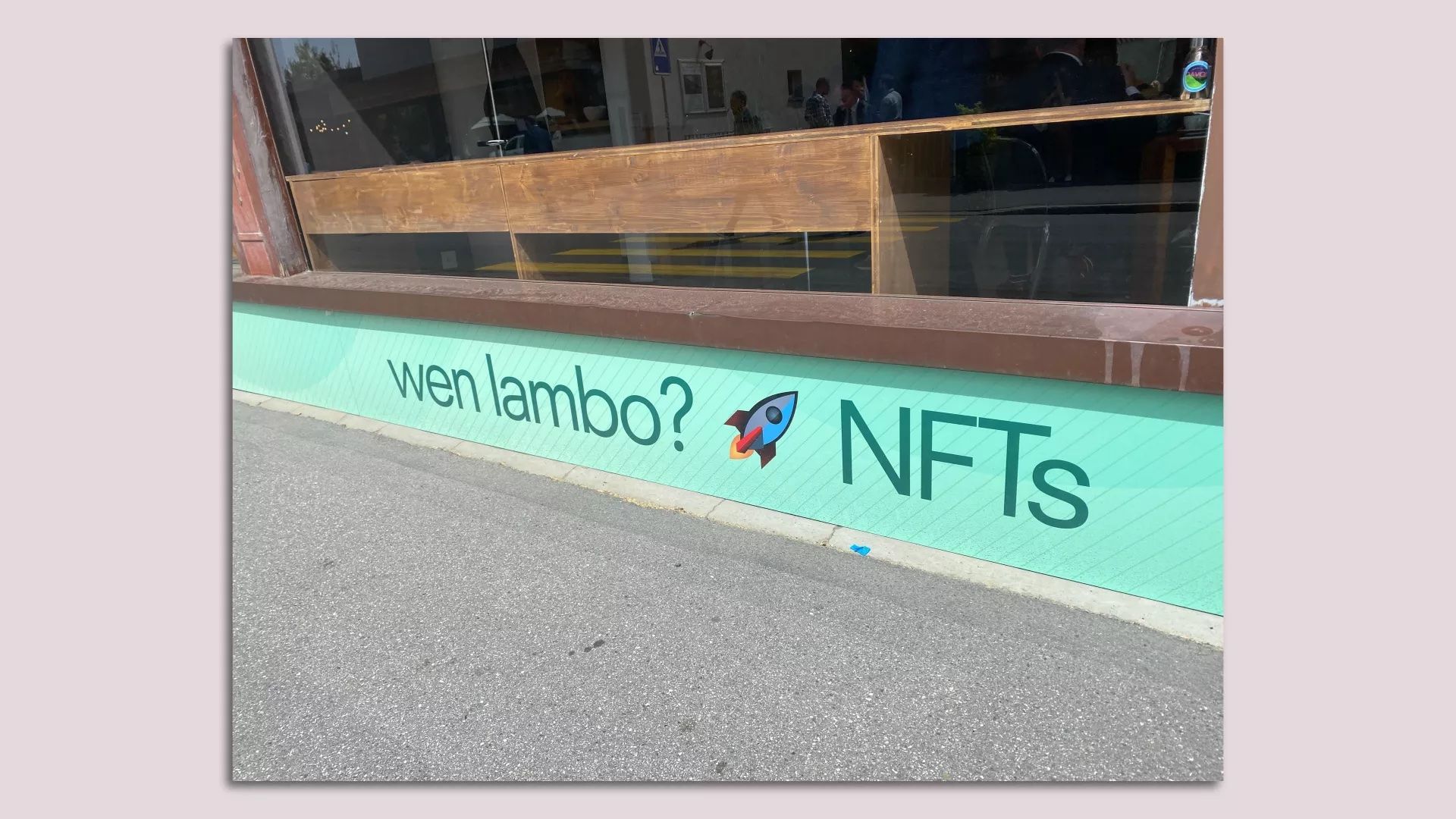 One constant at Davos is that the whole town becomes draped in prominent advertising from companies and countries keen to get the attention of the world's most powerful individuals, if only for a few precious seconds.
Driving the news: Invariably, the ads reflect constituencies that feel excluded from the official program. This year, that would be crypto.
State of play: Crypto companies were clearly this year's high bidders when it came to trying to snap up Promenade storefronts and oversized banners. (Note that such deals would have been signed long before the crypto crash.)
Those firms are also almost entirely absent from the forum's official agenda.
In fact, crypto companies rented a church, removed all the pews and made it the unofficial hangout for all the crypto people who came for the networking but who don't have credentials.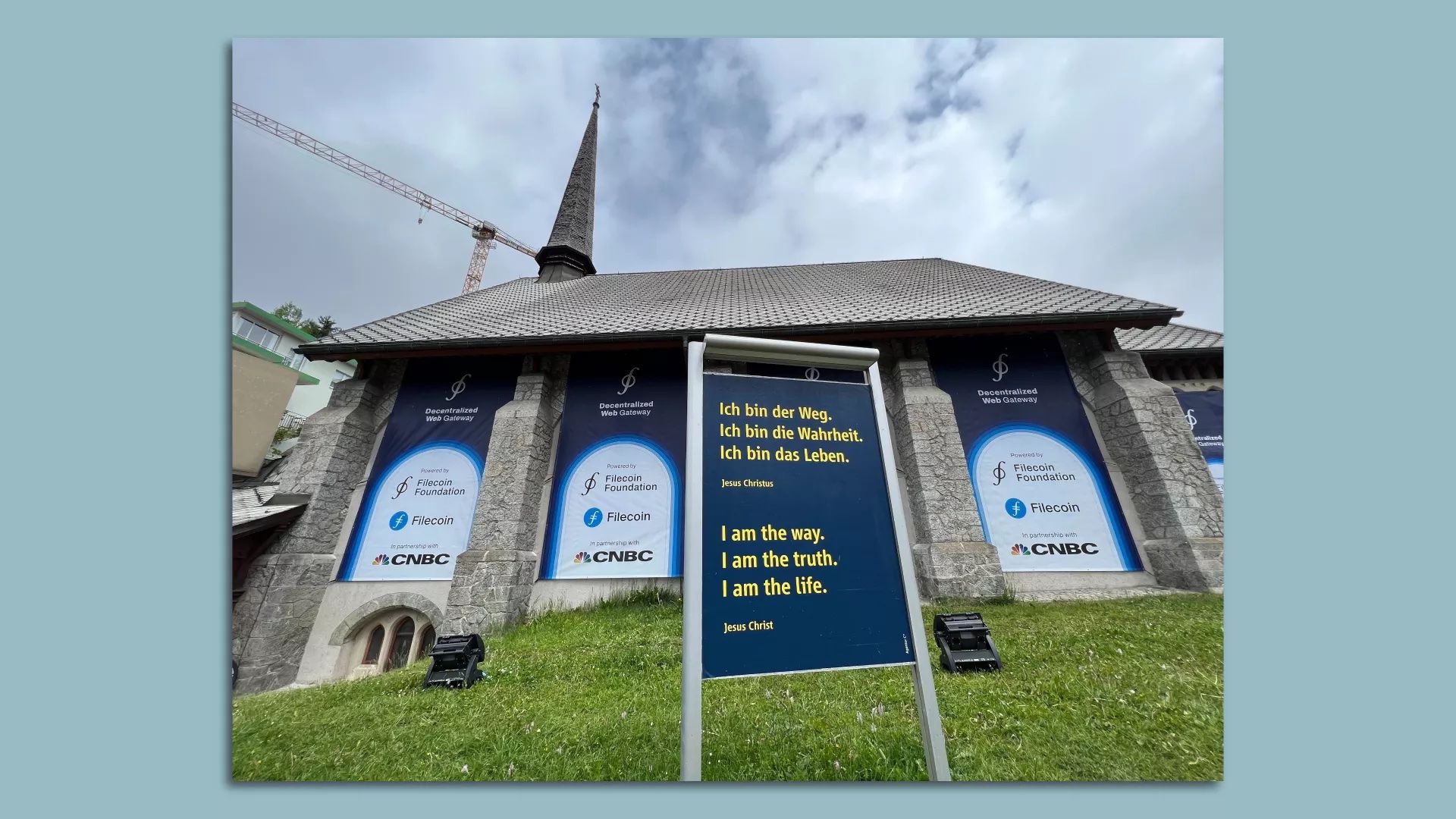 Zooming out: Several members of the Axios team are in Davos, Switzerland, this week for the World Economic Forum gathering. The event is known as a meeting place for power brokers to discuss the most salient global topics.
Business leaders there aren't thinking about blockchains, though. They are thinking about a global decline in growth.
Lower wages, worse inflation and further supply shocks are also on the menu.
Between the lines: The two biggest crypto companies — Binance and FTX — seem to have felt little need to sell themselves to the assembled plutocrats. The crypto marketing dollars are coming instead mostly from second-tier firms like Ripple, Filecoin, and Stellar.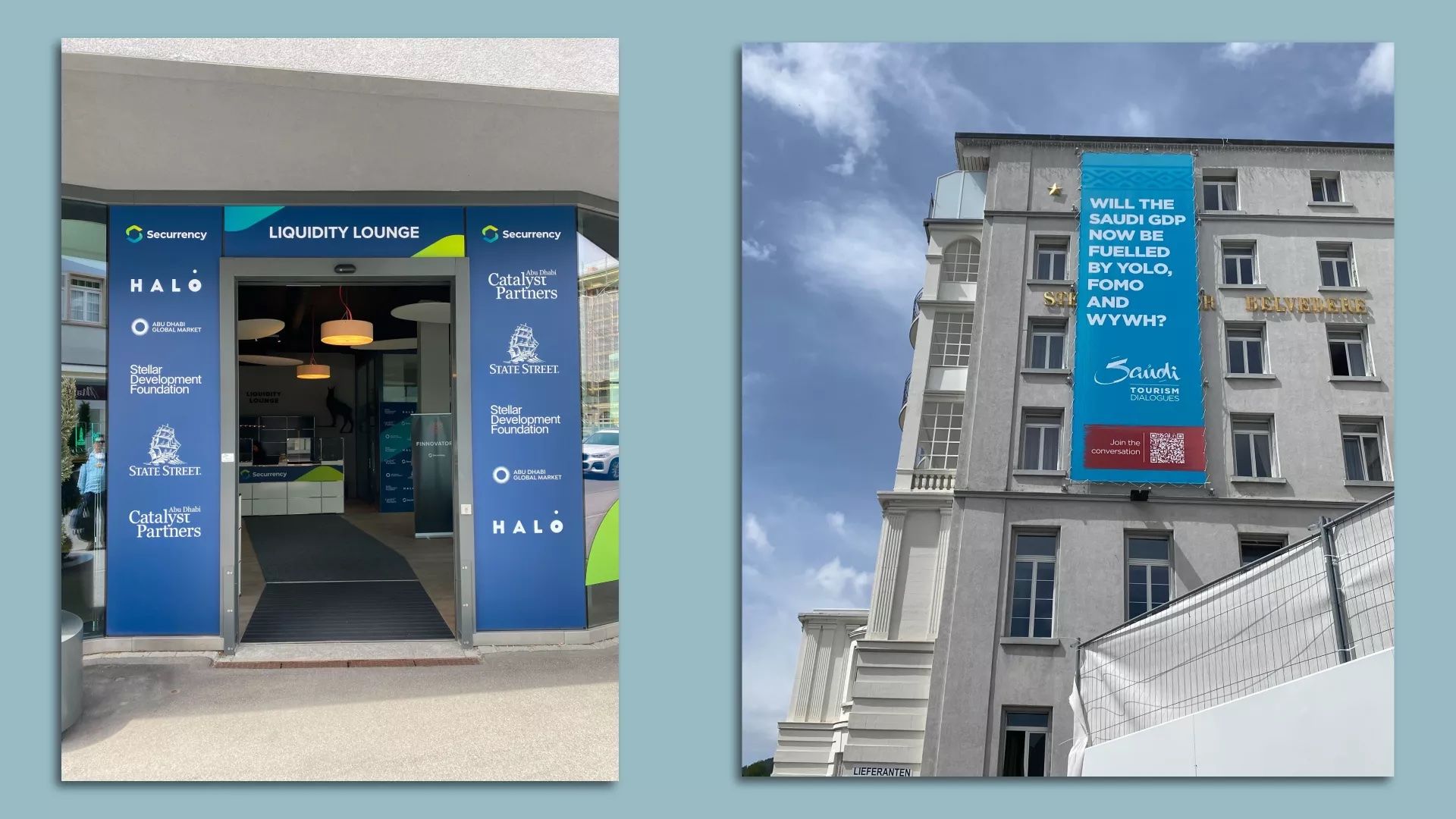 Be smart: The defining emotion at Davos has always been FOMO — the idea that the really important people are always meeting somewhere else.
The ubiquity of crypto signs outside the conference center only reinforces the degree to which the sector is desperate to be embraced by a largely oblivious Davos elite.
Go deeper