Biodiversity is the new net-zero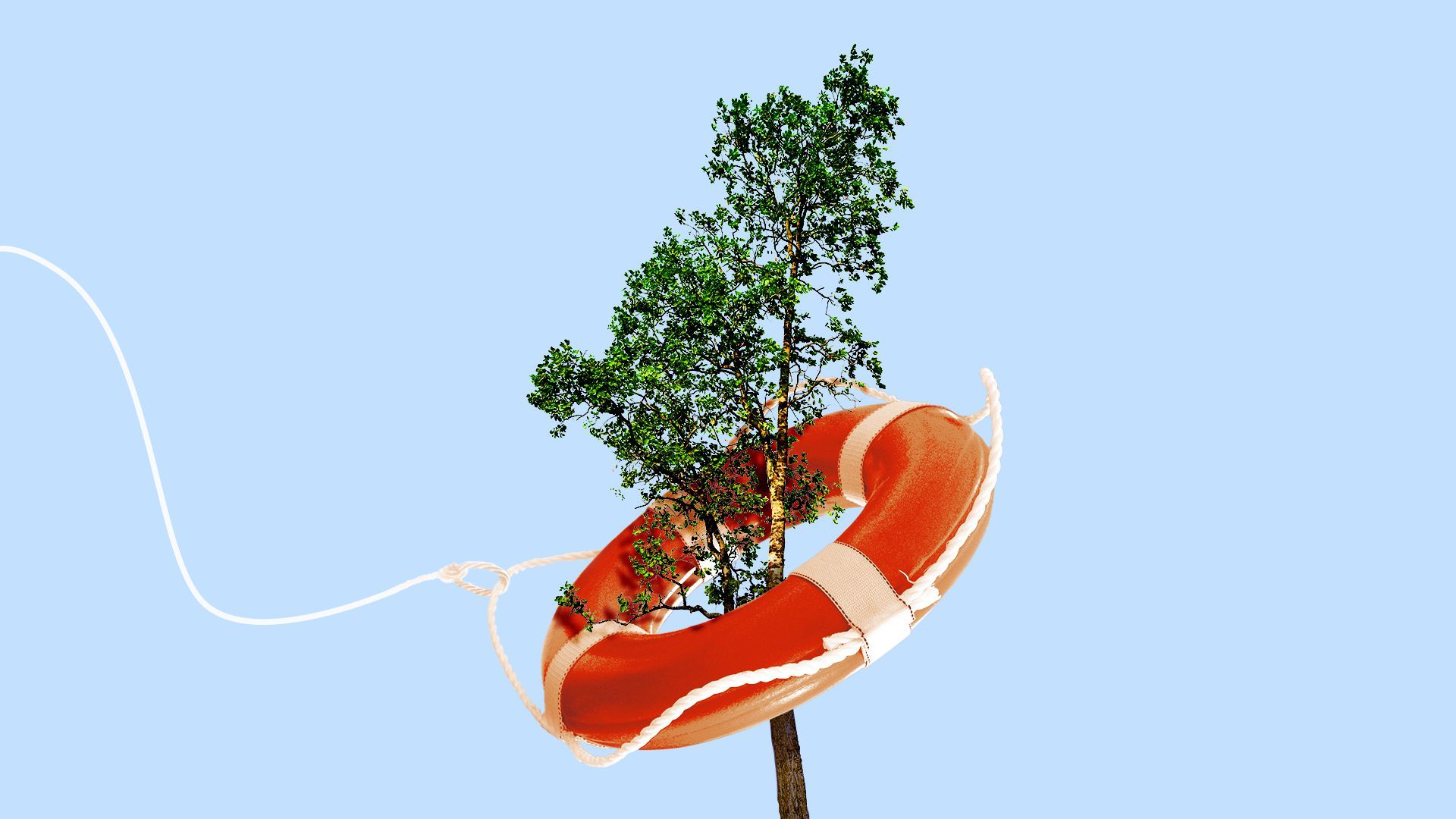 While we're saving the planet, can we save nature too? That's the plea from a group of executives from 16 countries that collectively manage over $18 trillion in assets.
Why it matters: Saving the planet involves more than just reducing carbon emissions — it also means protecting nature. A plunge in biodiversity isn't just morally unacceptable when species go extinct; it also threatens corporate profits and future growth.
By the numbers: More than half of the world's economic output — $44 trillion — is moderately or highly dependent on nature, per the Taskforce on Nature-related Financial Disclosures.
Context: If neoliberalism was the unofficial religion of Davos during its late-1990s Clinton-Bono-Gates heyday, then climate awareness is the replacement religion today. All CEOs pay lip service to it in interviews, and the subject was covered ad nauseam in the official program.
Climate religion is monotheistic: All efforts are focused on a single, simple global-warming goal that can be expressed in the form of an easily-calculated number.
Between the lines: Biodiversity, by contrast, is messier and more diverse. Broadly, climate change threatens natural abundance, so the two goals are aligned — except when they're not.
The batteries that will power our electric future, for instance, need enormous quantities of minerals, mined in ways that are often environmentally very destructive.
What's next: Data companies including Refinitiv and S&P are working on putting together ways to measure and quantify corporate attempts to improve biodiversity. At that point, investors will be able to overweight those companies' shares, and buy green bonds that fund those goals.
Go deeper