1 in 5 coronavirus infections may become long COVID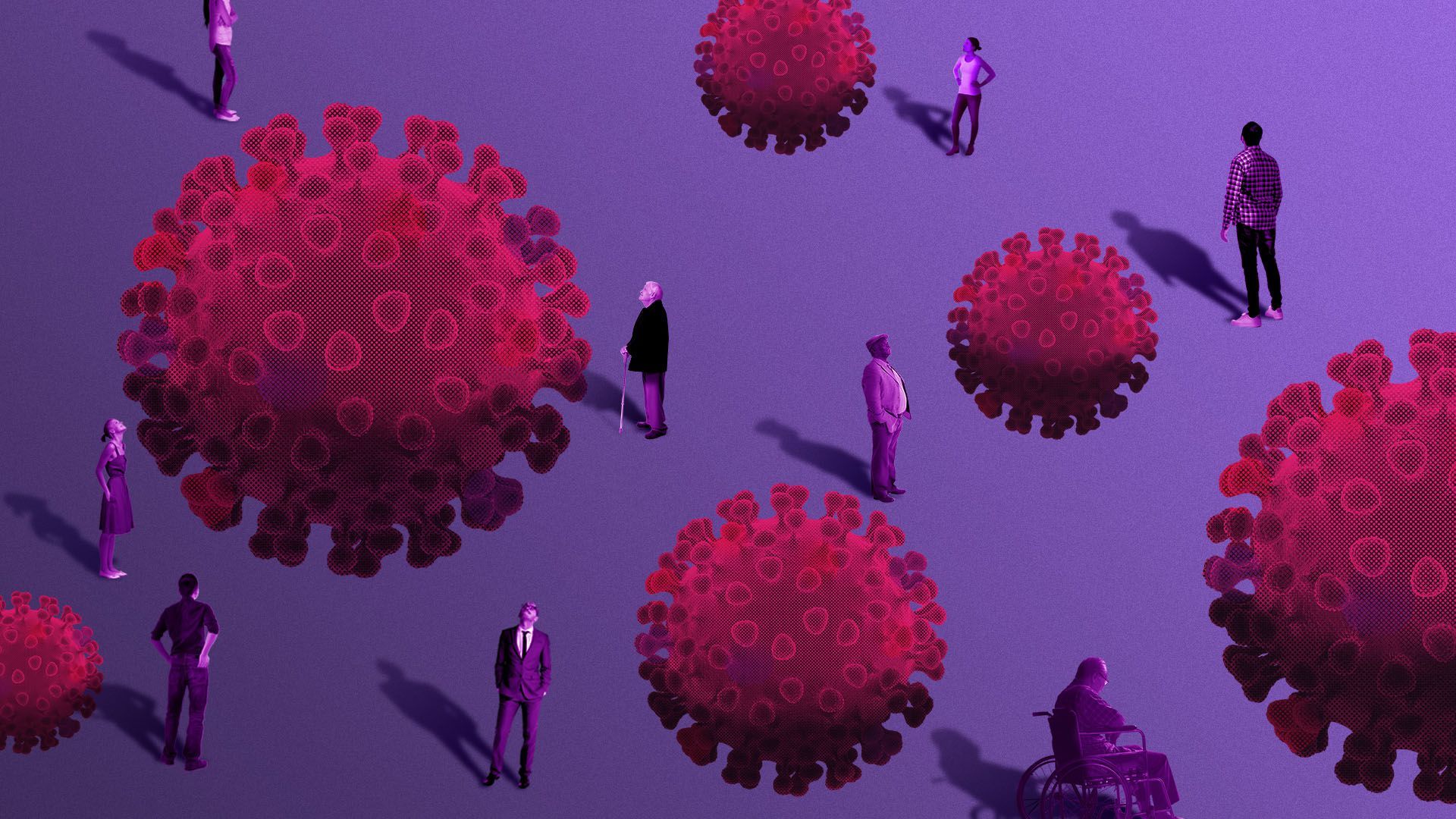 Roughly one in five adults younger than 65 — and one in four seniors — will go on to develop another health condition that might be attributable to previous COVID-19 exposure, new CDC data shows.
Why it matters: The data quantifies just how prevalent COVID aftereffects may be in the general population.
Those conditions include kidney failure, skeletomuscular conditions, and blood clots and other vascular issues.
Zoom in: The study analyzed more than 353,000 de-identified electronic health records from the Cerner Real-World database between March 2020 to November 2021.
Researchers found those who've recovered from a COVID-19 infection have twice the risk for developing pulmonary embolism or respiratory conditions.
Patients 65 and older in the study were at increased risk for neurologic conditions and four of five mental health conditions.
Go deeper: What we know about long COVID
Go deeper