Kohl's says takeover offers are due soon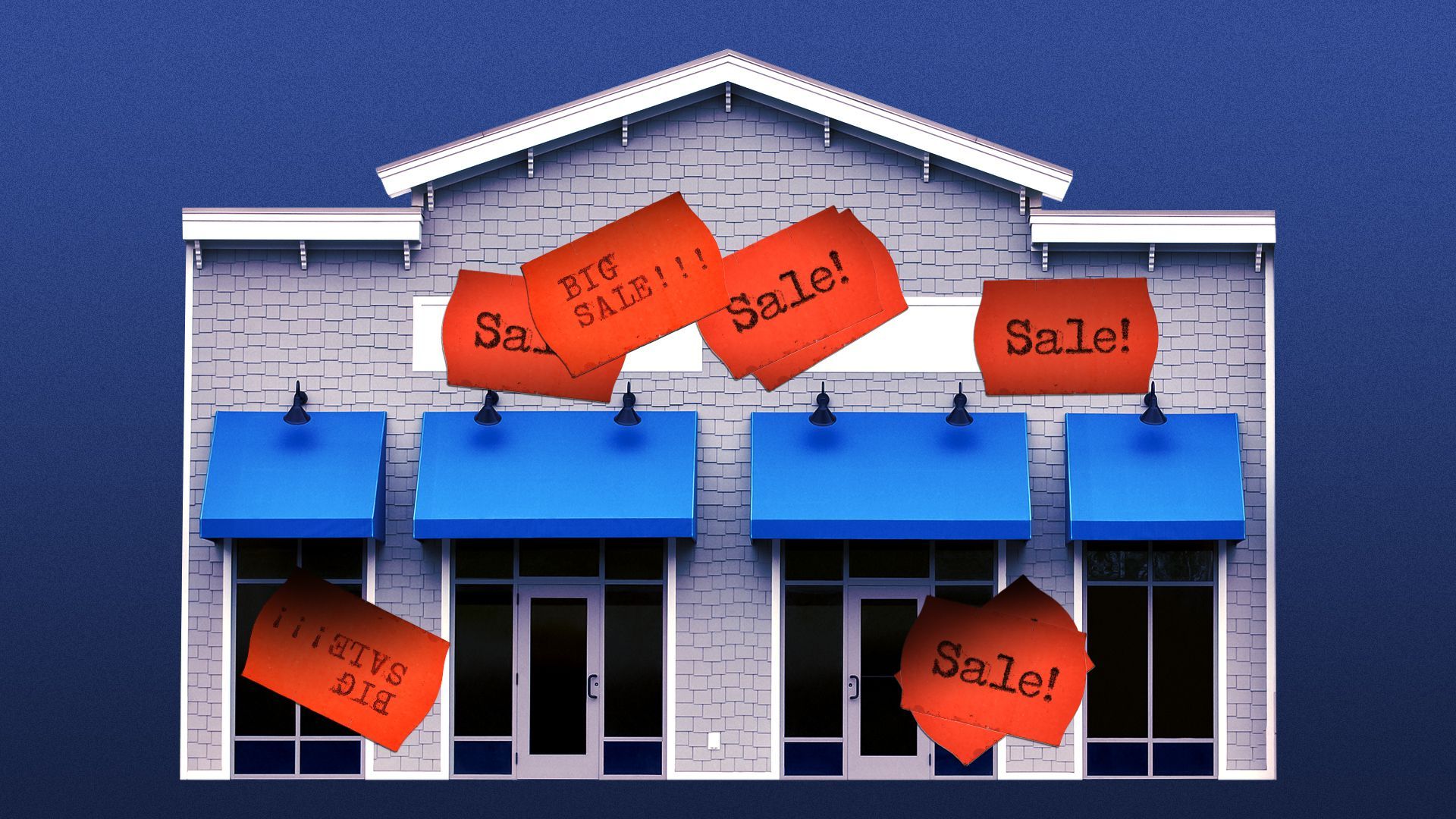 Kohl's this morning disclosed that it's received preliminary, nonbinding takeover offers, and that final and fully financed bids are due within the coming weeks. CEO Michelle Gass added that the retailer is "pleased" with the level of interest.
Why it matters: Retail is the canary in the consumer coal mine, with yesterday's stock market rout coming after disappointing earnings from Walmart, Lowe's and Target. Whatever price is fetched by Kohl's — which also reported lousy numbers and two C-suite departures — could become another major data point on investor sentiment.
Look ahead: Macy's and Nordstrom are slated to report earnings next week.
More, from CNBC: "Pressure mounted earlier this year from activists, including hedge fund Macellum Advisors, for Kohl's to consider selling itself as its share price lagged that of other big-box retailers. The firms argued Kohl's could unlock more value from its real estate."
Go deeper