Scoop: Bill Barr in discussions to cooperate with Jan. 6 committee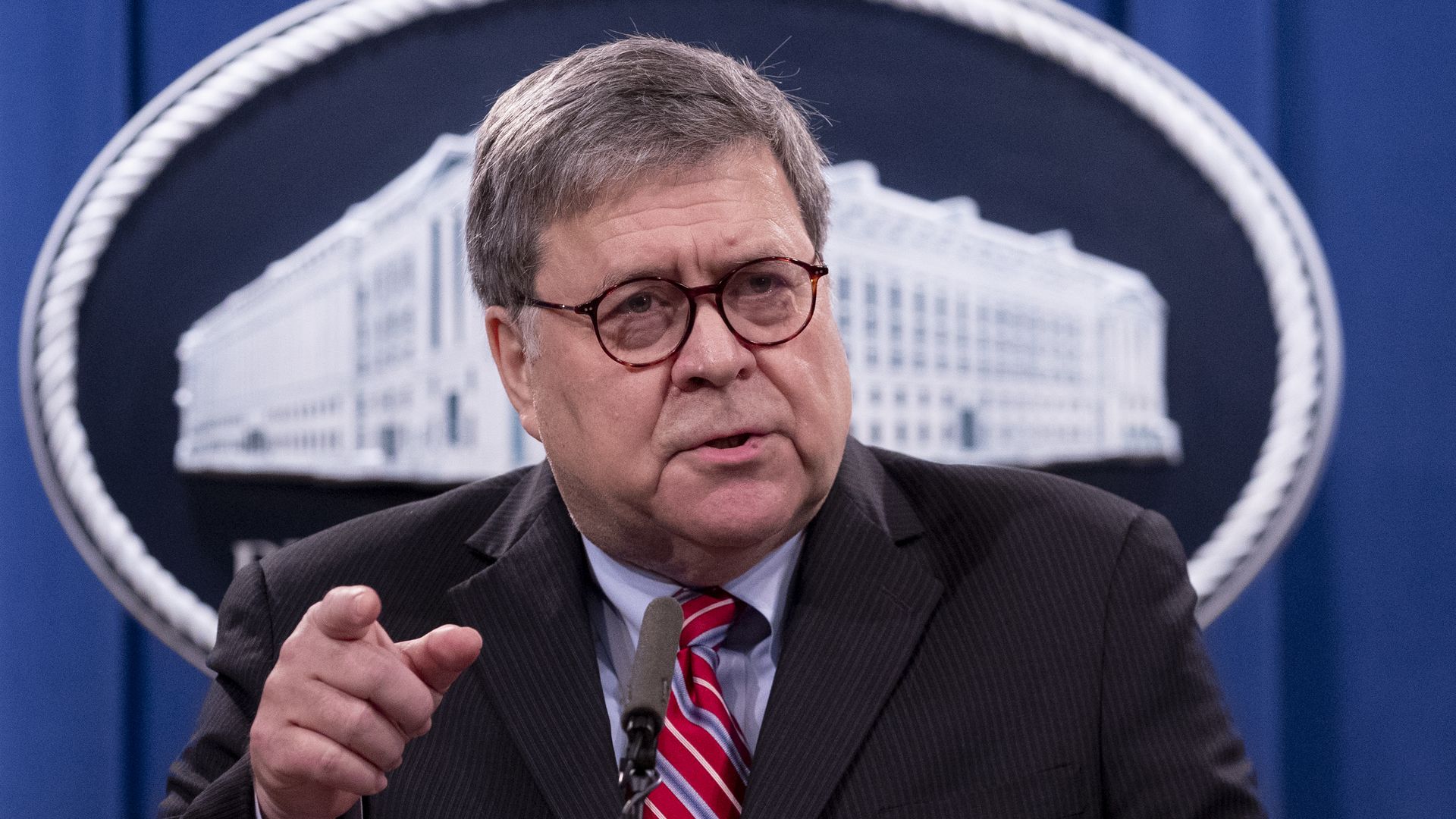 President Trump's attorney general Bill Barr is in active discussions with the Jan. 6th investigative committee to appear for a formal transcribed interview, according to two sources with direct knowledge.
Driving the news: Barr is likely to cooperate with the committee, according to a source familiar with his thinking.
Tim Mulvey, a spokesman for the Jan. 6 committee, declined to comment.
What we're hearing: No firm decision has been made by the committee on whether to invite Barr to appear in the public hearings that begin in June.
As Axios previously reported, Trump berated Barr repeatedly to get the Justice Department to declare the 2020 election stolen. Barr refused.
Barr told Trump in a meeting on December 1, 2020 that his theories about a stolen election were "bullshit."
Barr also called Trump's new legal team at the time "clownish."
"I'm a pretty informed legal observer and I can't fucking figure out what the theory is here," Barr added. "It's just scattershot. It's all over the hill and gone."
Barr resigned on December 14.
Go deeper