Yellen warns of "stagflationary effects" of higher food and gas prices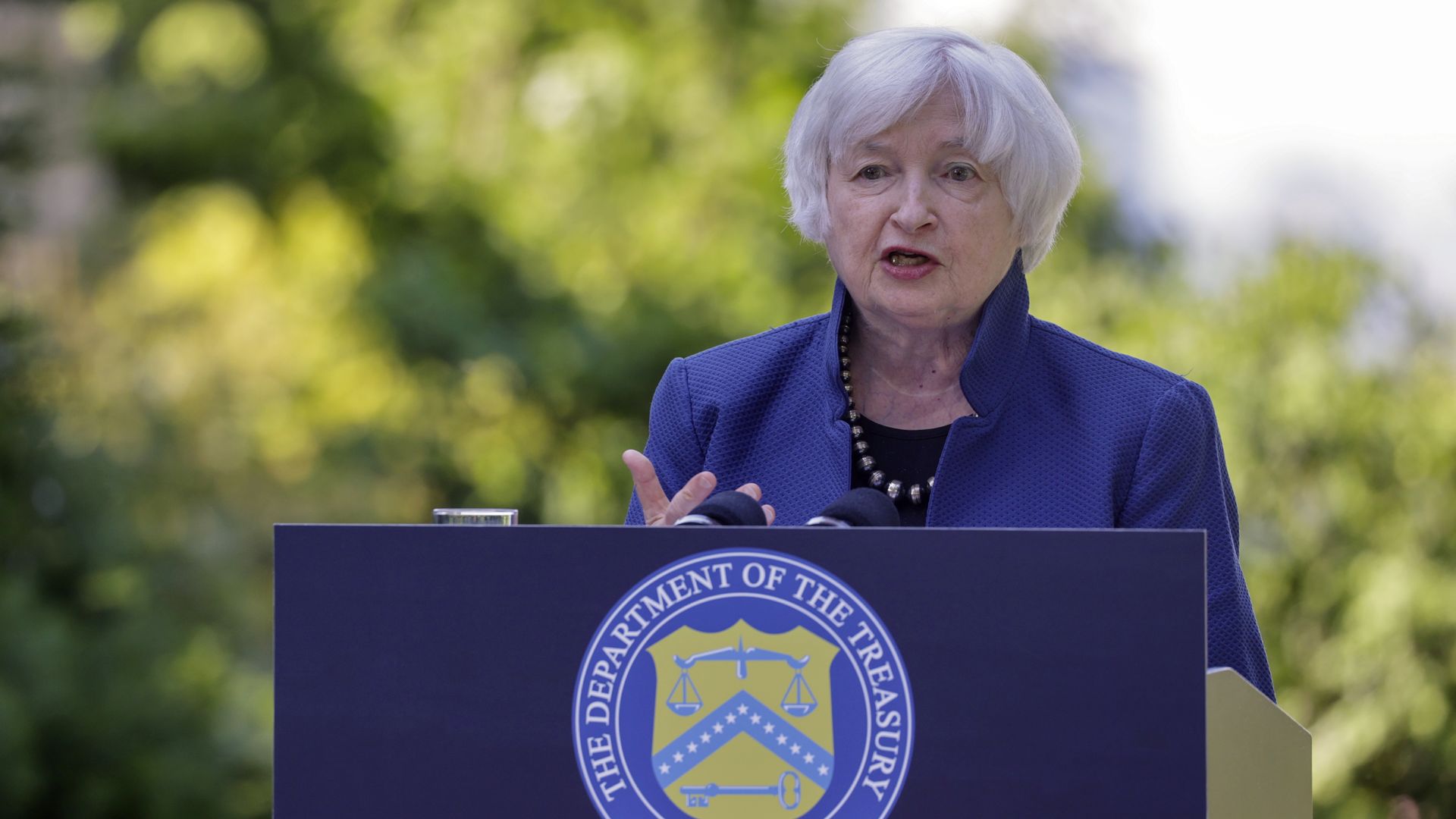 Higher food and energy prices amid the war in Ukraine are leading to "stagflationary effects," Treasury Secretary Janet Yellen said at a press briefing Wednesday ahead of a meeting of G7 finance ministers and central bank governors in Germany.
Why it matters: Yellen noted that "spillover effects" are part and parcel of Russia's invasion, and the decision to respond to it via sanctions.
Yellen added that efforts have been made to narrow sanctions to minimize the negative effect on the U.S. and its allies, and that steps to increase oil supply — such as releasing oil from the Strategic Petroleum Reserve — are intended to curb rising oil prices.
What they're saying: "Certainly the economic outlook globally is challenging and uncertain, and higher food and energy prices are having stagflationary effects, namely depressing output and spending and raising inflation all around the world," Yellen said.
"The United States in many ways is best positioned, I think, to meet this challenge, given the strength of our labor market and the economy," she added.
"We're doing what we can to avoid further increases in energy prices, but you know, we also want to make sure that we wean — Europe especially — weans itself from dependence on" Russia for oil and gas.
The bottom line: "These pressures are not likely to abate in the very near future," Yellen said.
Go deeper