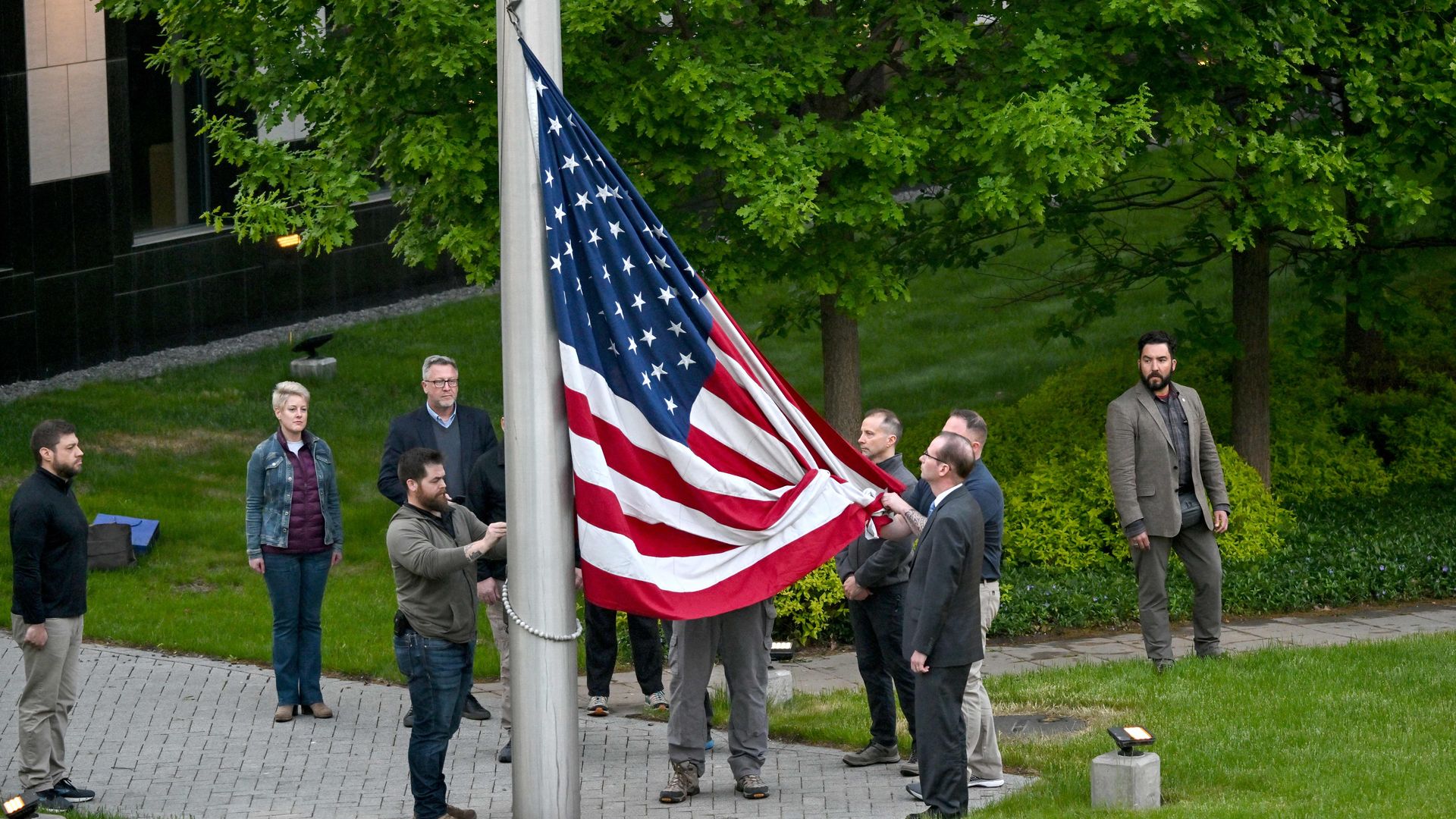 The U.S. embassy in Kyiv will resume operations three months after officials relocated operations to western Ukraine, Secretary of State Antony Blinken said on Wednesday.
The big picture: The embassy left Kyiv "due to the dramatic acceleration in the buildup of Russian forces," Blinken said at the time. Russia invaded Ukraine days later.
What they're saying: "The Ukrainian people, with our security assistance, have defended their homeland in the face of Russia's unconscionable invasion," Blinken said in a statement.
"As a result, the Stars and Stripes are flying over the Embassy once again."
But Blinken cautioned that the war is ongoing.
"We reaffirm our commitment to the people and government of Ukraine, and we look forward to carrying out our mission from the U.S. Embassy in Kyiv."
Go deeper