Russian gymnast receives 1-year ban for wearing pro-war symbol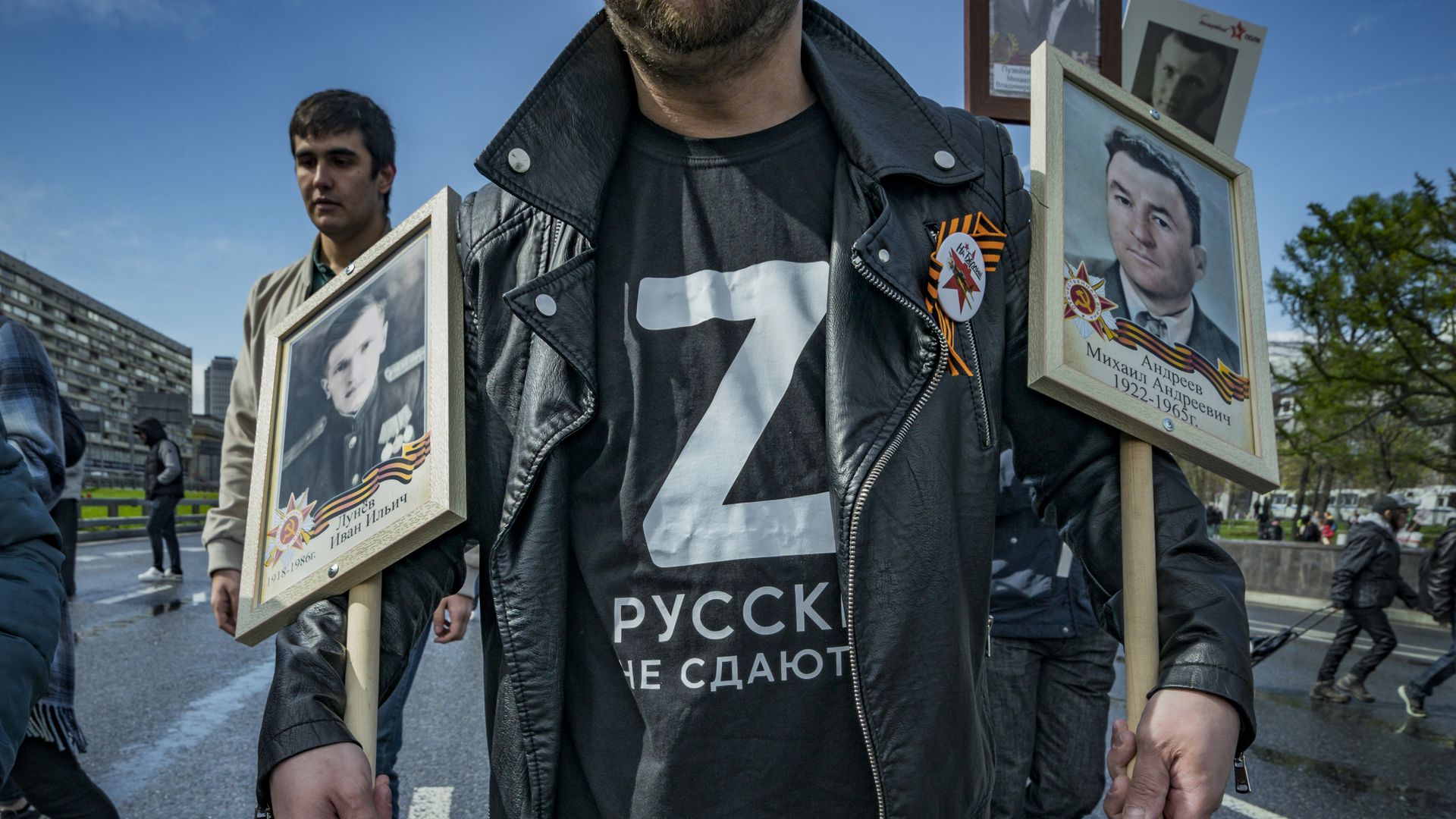 A Russian gymnast who wore a pro-war symbol on his uniform supporting the invasion of Ukraine has received a one-year ban, the International Gymnastics Federation (FIG) announced on Tuesday.
The big picture: Ivan Kuliak won the bronze medal in the parallel bars at a World Cup competition while Ukraine's Illia Kovtun won gold. Kuliak wore a 'Z' symbol taped to his leotard on the podium next to Kovtun.
The 'Z' has been displayed on the Russian military's tanks and has become a symbol of support for the invasion of Ukraine, CNN writes.
Details: FIG said Kuliak must return his bronze medal and is not allowed to compete at any FIG events for one year.
Flashback: Kuliak told Russian state media he would "do exactly the same" if given another chance​, CNN reports.
"I saw it with our military and looked at what this symbol means. It turned out [it means], 'for victory' and 'for peace,'" Kuliak​ said.
​"I didn't wish anything bad on anyone, I just showed my position. As an athlete, I will always fight for victory and stand for peace," he added
What's next: Kuliak has 21 days to appeal the decision.
Go deeper