Martin Shkreli is out of prison early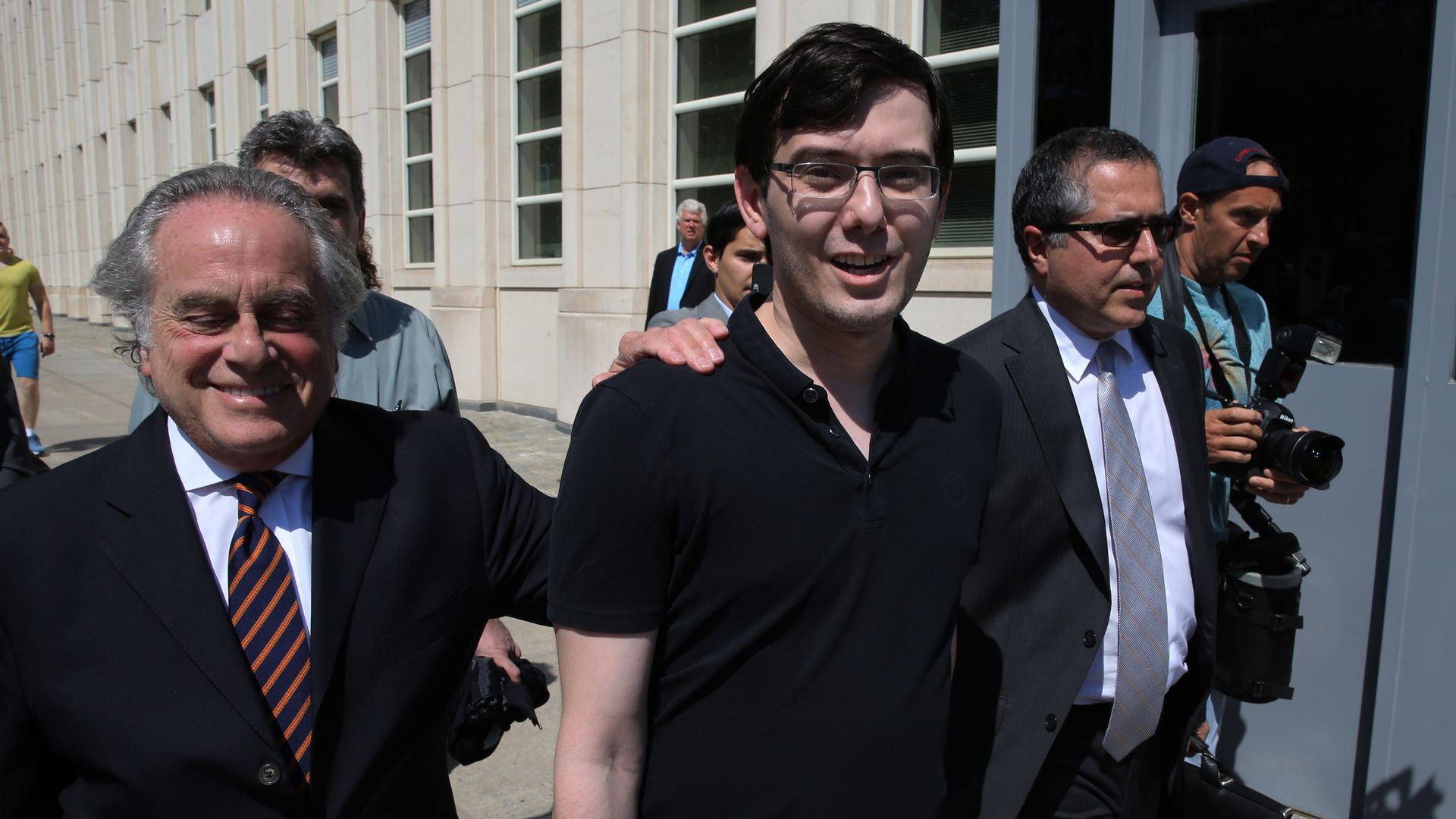 Martin Shkreli — the so-called "Pharma Bro" of Wall Street — has been released from prison early, the Federal Bureau of Prisons confirmed to Axios on Wednesday.
Driving the news: Shkreli was transferred on May 18 from the Federal Correctional Institution (FCI) Allenwood Low to community confinement, the FBP said in a statement.
"Community confinement means the inmate is in either home confinement or a Residential Reentry Center (RRC, or halfway house)," the FBP said.
His projected release date from the custody of the BOP is September 14, 2022, the FBP said.
The other side: "I am pleased to report that Martin Shkreli has been released from Allenwood prison and transferred to a BOP halfway house after completing all programs that allowed for his prison sentence to be shortened," his lawyer, Ben Brafman, said in a statement to The Washington Post.
Brafman did not immediately respond to an Axios' request for comment.
The big picture: Shkreli, who gained notoriety for having raised the price of an AIDS drug by 5,000%, is widely known as the "Pharma Bro" of Wall Street.
He had been serving a seven-year sentence at a prison in Pennsylvania.
Shkreli was ordered to return $64.6 million made in profit he earned from increasing the price of the life-saving drug Daraprim, Axios' Kierra Frazier writes.
Shkreli was also banned from the pharmaceutical industry.
Go deeper