Study: 76% of long COVID patients were not initially hospitalized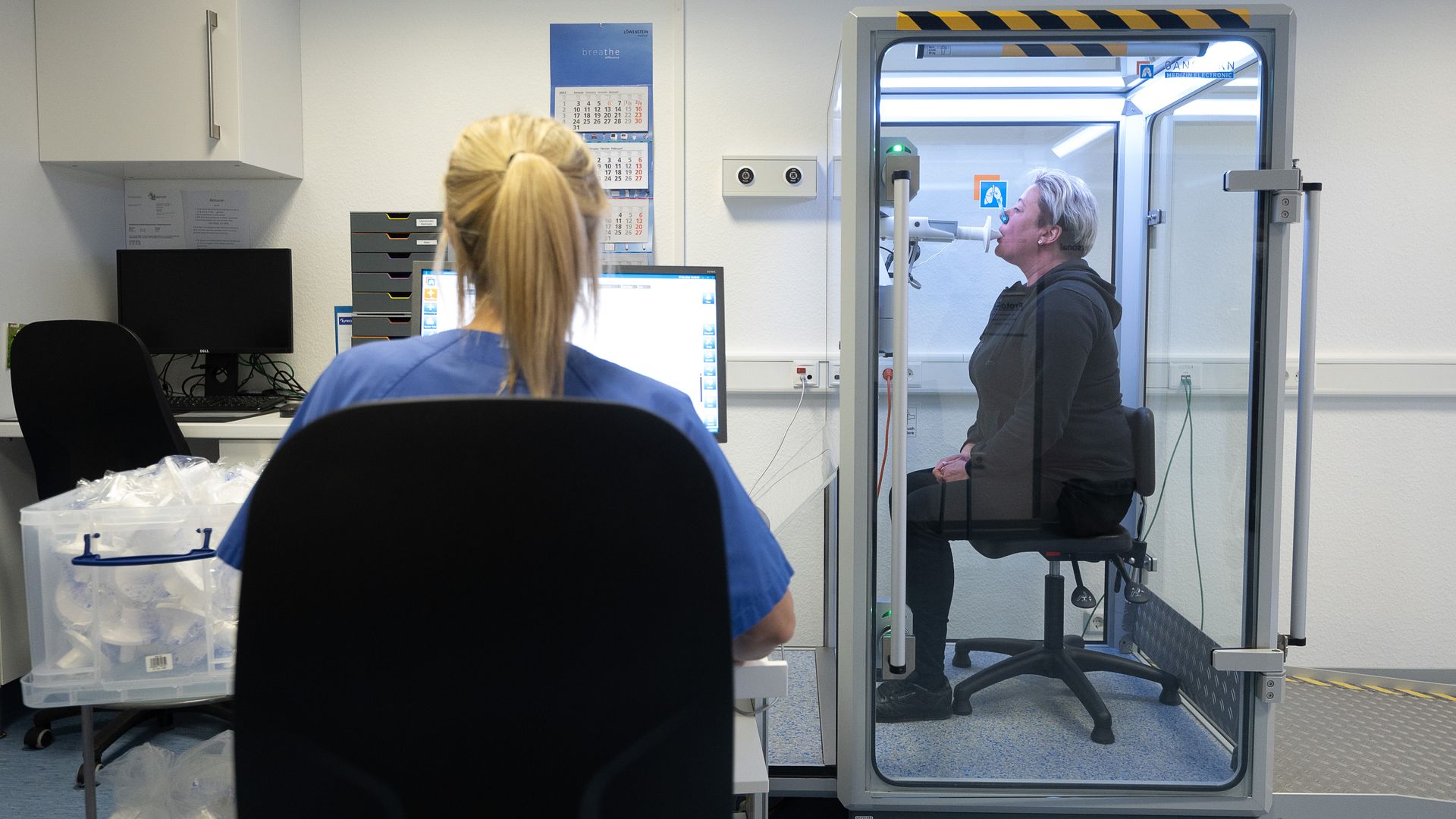 About 76% of patients with long COVID had not been hospitalized for their initial infection, a new study conducted by the non-profit FAIR Health released Wednesday indicates.
Driving the news: While the patients weren't sick enough to be hospitalized, they experienced "abnormalities of breathing, cough, and malaise and fatigue" months after being diagnosed, the study says. The research has not been formally peer-reviewed.
Details: The study examined over 78,000 people who were diagnosed with long COVID between Oct. 1, 2021 and Jan. 31, 2022.
Women were more likely than men to be diagnosed with long COVID, and people between ages 36 and 50 were in the most likely age demographic to get the diagnosis.
Long COVID patients had higher Department of Health & Human Services-Hierarchical Condition Category (HHS-HCC) risk scores. The score identifies patients likely to consume more health care resources and potentially incur greater care costs long term.
Between the lines: Most people who test positive for COVID will not be hospitalized, but this study suggests that people with mild cases of the disease "will end up with lingering symptoms or new post-Covid health problems," The New York Times writes.
Our thought bubble, via Axios' Tina Reed: While this is just one study, it validates the anecdotal experience patients and health professionals alike have reported. Health systems were prepared for long-term impacts among the sickest COVID patients.
But "we've ended up seeing a lot of patients with mild or moderate, mostly stay-at-home infections that came in with a wide range of symptoms. It was bizarre," Bradley Sanville, a pulmonary and critical care physician who is part of the UC Davis Post-COVID-19 Clinic, told Axios for a Deep Dive on the long COVID crisis earlier this month.
Go deeper