Kinzinger: Cawthorn loss "good for the country"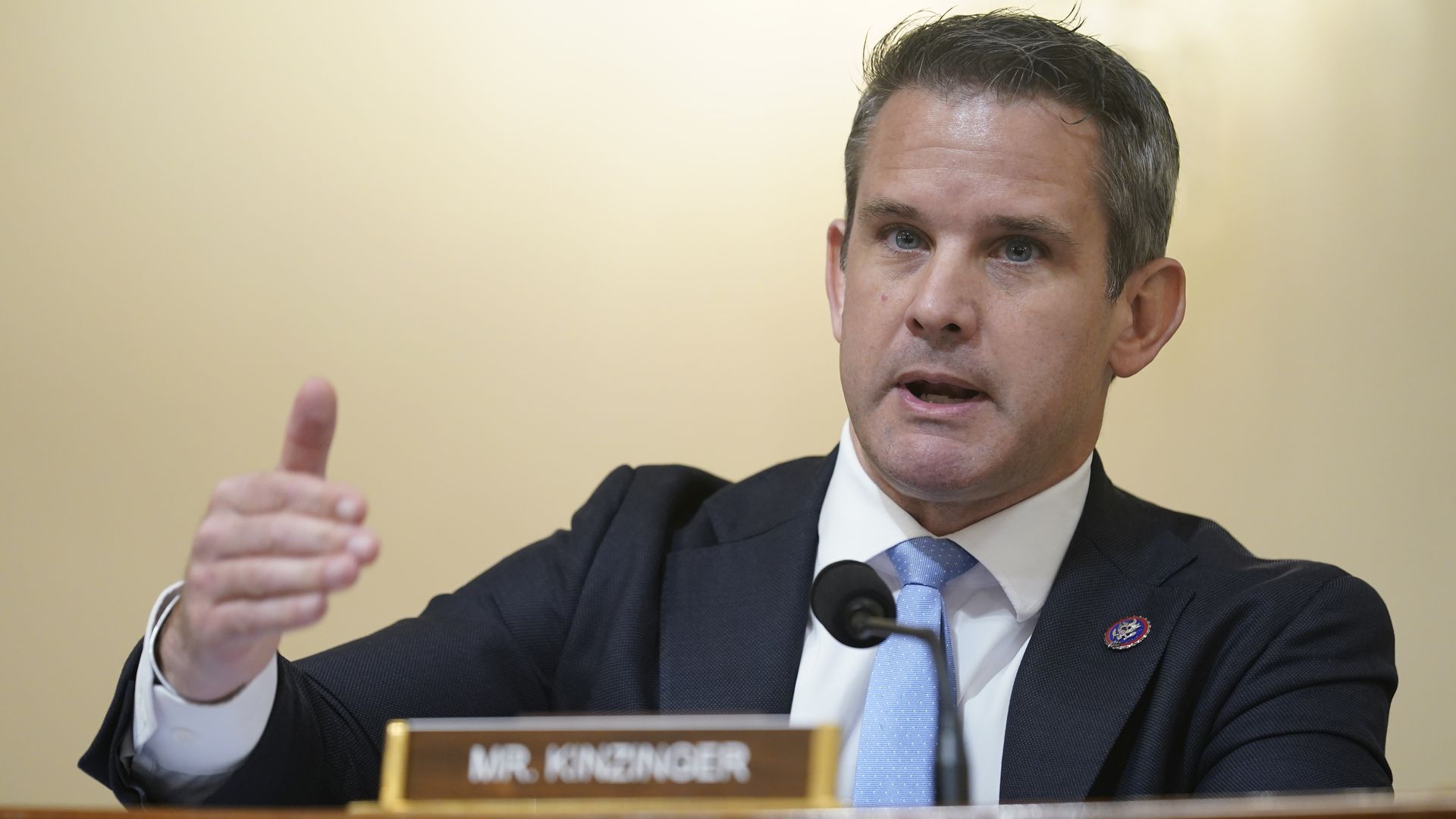 Rep. Adam Kinzinger (R-Ill.) said on Wednesday that it was "good for the country" that Rep. Madison Cawthorn (R-N.C.) lost his bid for reelection.
The big picture: Cawthorn, who had dogged by numerous scandals in recent weeks, lost the GOP primary for North Carolina's 11th district to state Sen. Chuck Edwardson Tuesday.
What he's saying: "It's good for the country," Kinzinger told CNN's John Berman. "It's good for the party. It's good for the 11th District of North Carolina."
"D.C. has become kind of a growing ground for people that are just more interested in fame than governing, that are more interested in becoming famous than in actually doing the really serious work, at a time when we have a lot of challenges here at home and a lot of challenges overseas," Kinzinger added. "And so, it was a good thing he lost."
Background: Kinzinger, who isn't running for re-election, is one of the few Republicans who has consistently criticized former President Donald Trump, as well a number of his GOP colleagues in the far-right wing of the party. Consequently, the Illinois lawmaker's opposition has created a rift between him and the rest of the party.
He and Rep. Liz Cheney (R-Wyo.) are the only two Republicans participating in the select committee investigating the Jan. 6 attack on the U.S. Capitol.
Go deeper