Harris reflects on "unsettled" world during Coast Guard graduation speech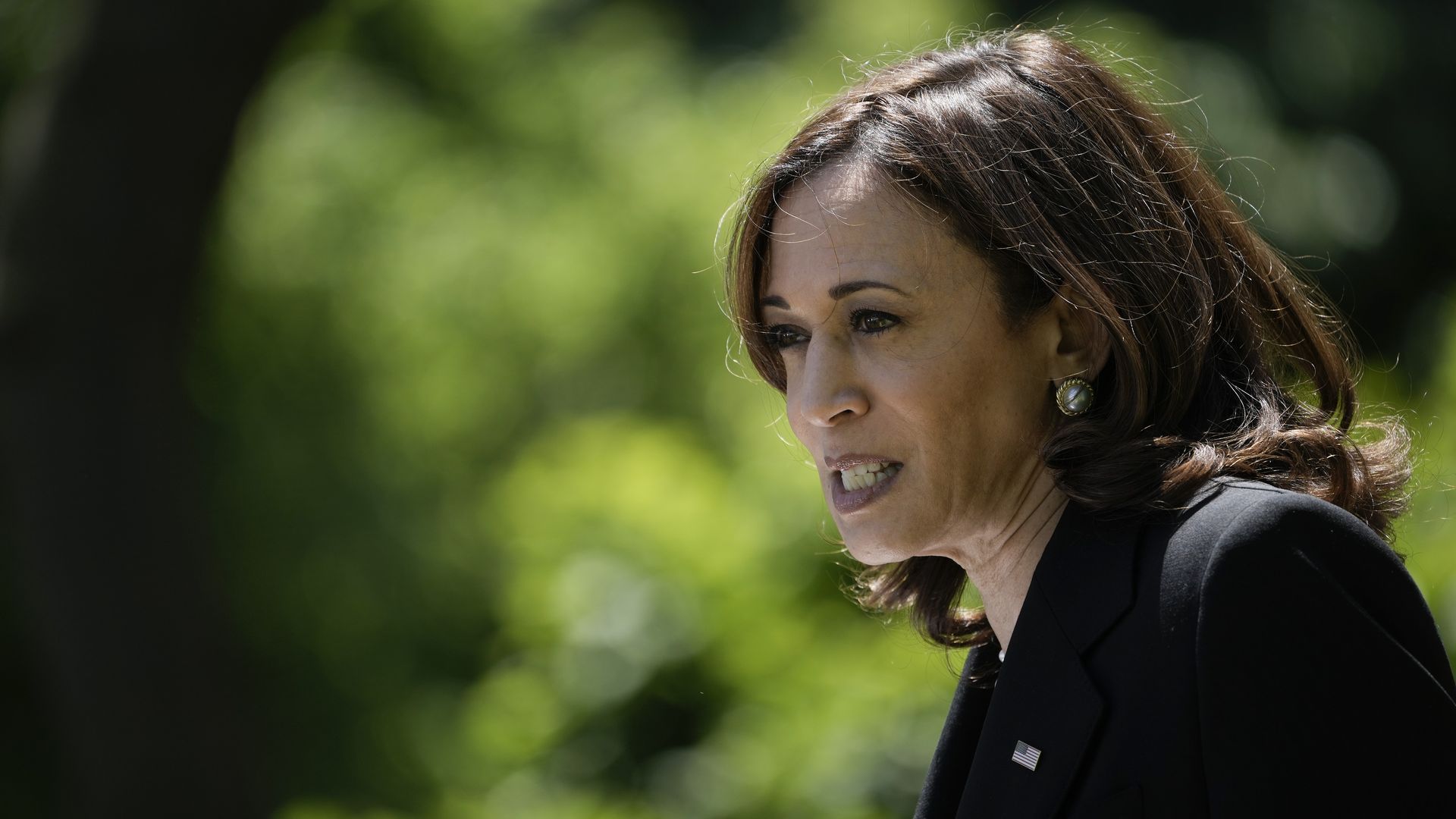 Vice President Kamala Harris told graduates of the "critical work" they will do in a time where the "rule of law" is strained and long established norms are "under question," while delivering the commencement address at the U.S. Coast Guard Academy on Wednesday.
Driving the news: During her address, Harris touched on Russia's war in Ukraine and the recent mass shooting in Buffalo, New York.
What they're saying: "The world you graduate into is unsettled," Harris told graduating cadets. "It is a world where long established principles now stand on shaky ground."
"The rule of law in places is strained, where rules and norms are under question," she said, adding, "we see this in Russia's unprovoked invasion of Ukraine."
But, but, but: "The challenges we face are broader than Russia," Harris said.
"Around the world, we see additional attempts to undermine the rules-based order. Nations that threaten the freedom of the seas. Criminal gangs and traffickers who skirt the rule of law, and fuel corruption and violence. Those that manipulate and undermine the foundations of international commerce."
The bottom line: "Every single American — in addition to you cadets — has a role to play in bettering our nation," Harris said, before remarking on the mass shooting in Buffalo.
"I spoke earlier about international rules and norms. But there are also rules and norms that" Americans must hold on to, Harris said. "Rules and norms founded in the belief that harm against any one of us is a harm against all of us, that hate and violence have no place here in America."
Go deeper