First U.S. monkeypox case confirmed in Massachusetts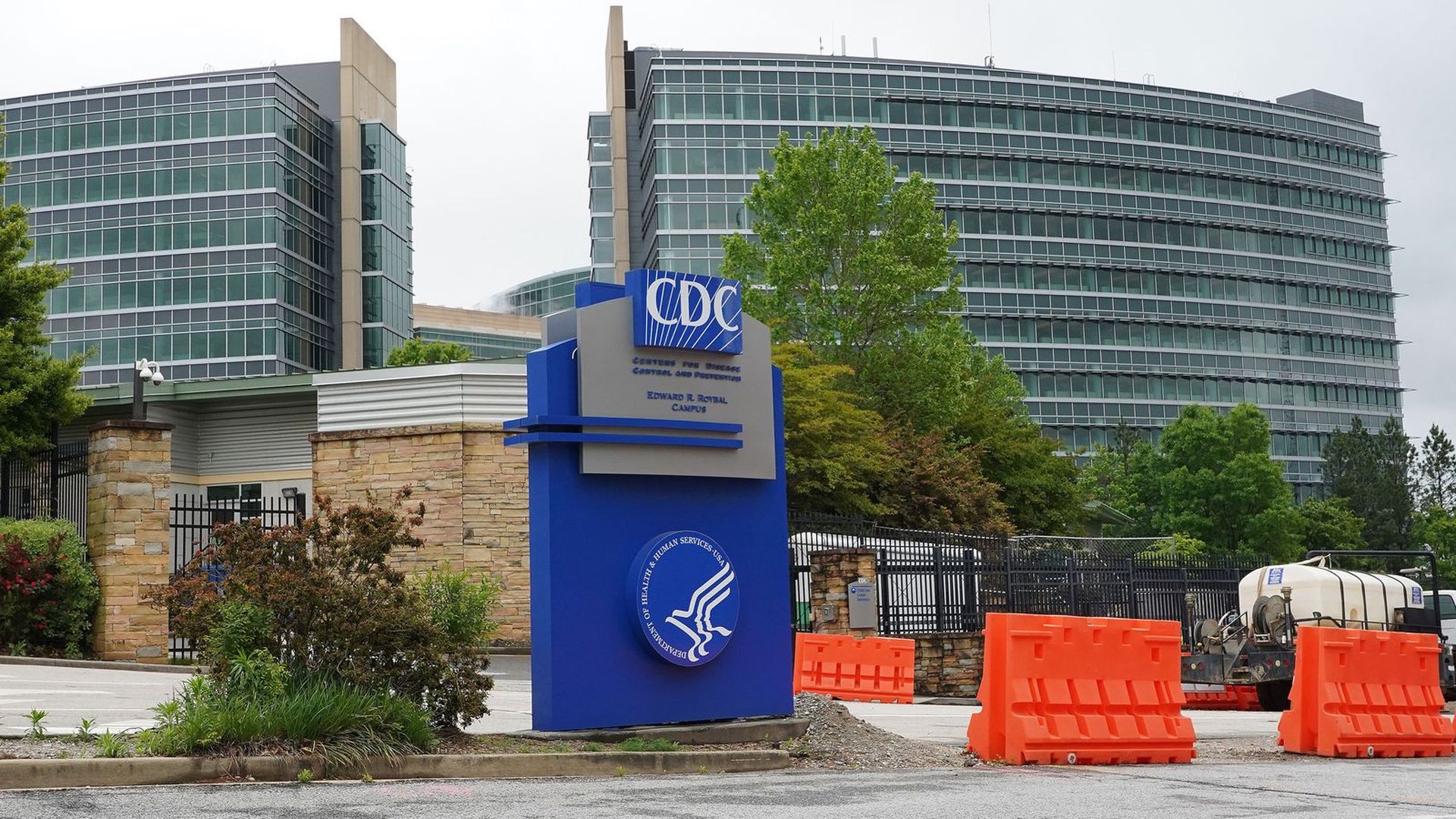 Health officials have confirmed the first known case of monkeypox in the United States this year, the Massachusetts Department of Public Health announced Wednesday.
Driving the news: The CDC is growing concerned about a recent and rare monkeypox outbreak in the U.K., per STAT News. It is not clear yet if the case in Massachusetts is connected to the cases in the U.K.
"We do have a level of concern that this is very different than what we typically think of from monkeypox. And I think we have some concern that there could be spread outside the U.K. associated with this," Jennifer McQuiston, a senior CDC official, told STAT.
The latest: The Massachusetts Department of Public Health said in a press release Wednesday that a man who recently visited Canada contracted the viral disease.
The patient has been hospitalized and is recovering. Health officials said the confirmed case poses no risk to the general public.
"DPH is working closely with the CDC, relevant local boards of health, and the patient's health care providers to identify individuals who may have been in contact with the patient while he was infectious," the department press release stated. "This contact tracing approach is the most appropriate given the nature and transmission of the virus."
Monkeypox is extremely rare in the U.S. Texas and Maryland both reported cases in 2021 after patients in both states visited Nigeria.
Catch up quick: Health officials in the U.K. said that there are seven "rare and unusual" cases of monkeypox in London, per the Associated Press.
The U.K.'s Health Security Agency said Monday that four men became infected in England. They had no history of traveling to African countries where monkeypox is endemic, per AP.
Britain reported three cases last week, including two from people in the same home and another person who traveled to Nigeria, where monkeypox is endemic, AP reports.
Why it matters: "You have two clusters that have no link to travel or to other people who are known to be associated with a recognized outbreak. It suggests that there are unknown chains of transmission happening," McQuiston told STAT.
Cases have been spotted outside the U.K., including in Portugal and eight in Spain, per CNN.
Zoom in: Monkeypox is most often found in humans in Central and Western African countries.
Symptoms are similar to smallpox and include fevers, headaches, swollen lymph nodes and chills, per the CDC.
The big picture: Cases of monkeypox have been popping up during the COVID-19 pandemic. The U.S. faced a brief outbreak in the summer of 2021 with the CDC monitoring close to 200 people for potential symptoms, the Guardian reports.
Editor's note: This post has been updated with new information on the monkeypox case in Massachusetts.
Go deeper