Boycott threats loom over upcoming Summit of the Americas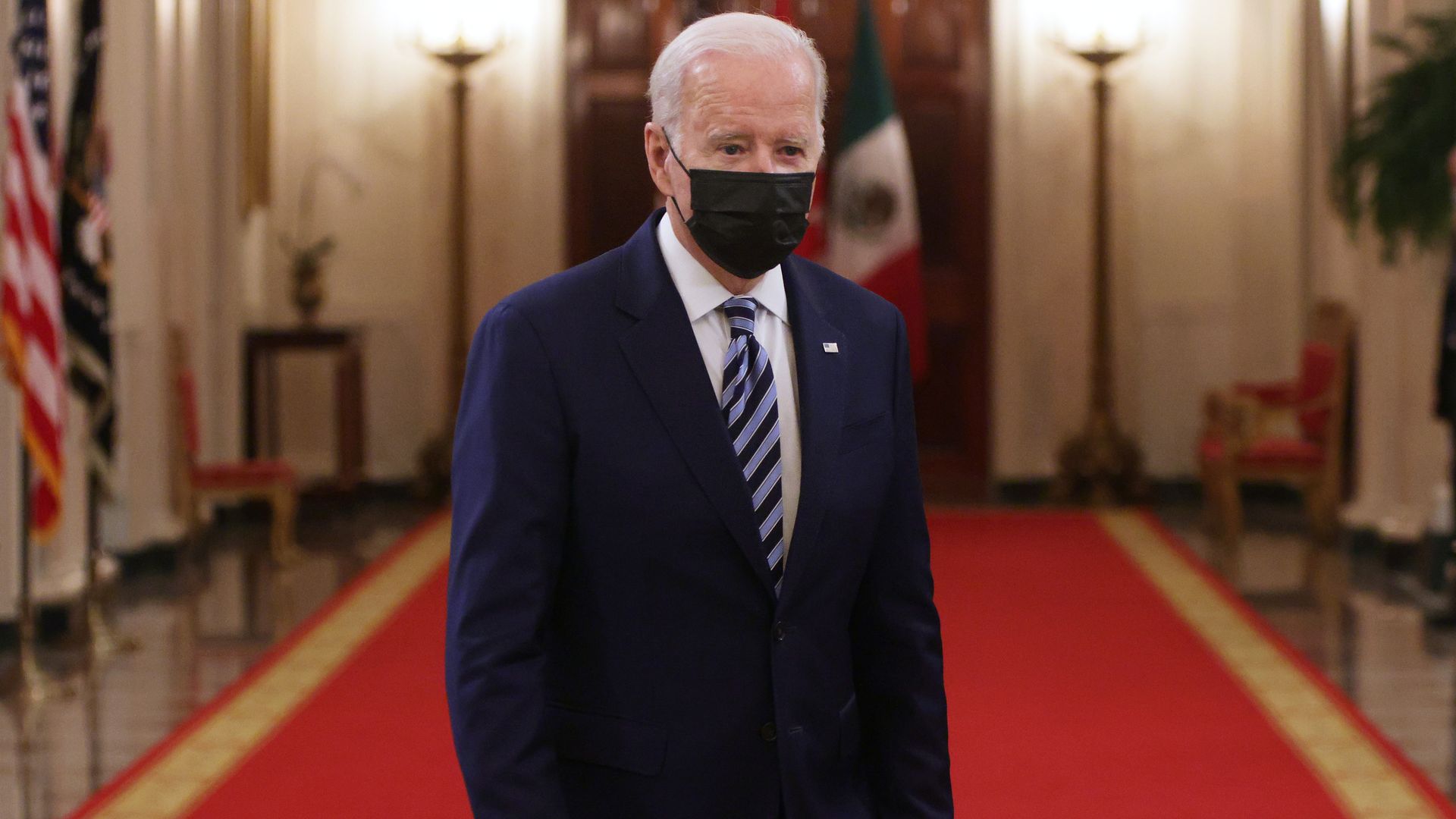 Mexican President Andrés Manuel López Obrador and Bolivian President Luis Arce have threatened to reject Biden's invitation to the Summit of the Americas in Los Angeles on June 6–10 if the leaders of Cuba, Nicaragua and Venezuela are excluded.
Why it matters: Last held in 2018 and returning to U.S. soil for the first time since 1994, the Summit of the Americas is the preeminent gathering of regional leaders — but López Obrador and Arce aren't the only ones considering skipping it.
Honduran President Xiomara Castro tweeted that if some nations were excluded, "it is not Summit of the Americas."
The 15-country Caribbean Community is undecided about a potential boycott, according to Antigua and Barbuda Prime Minister Gaston Browne. Some Caribbean countries have objected in particular to Cuba's likely exclusion, while several of them also recognize Nicolás Maduro as president of Venezuela, rather than the U.S.-backed Juan Guaidó.
Meanwhile, Reuters reports that Brazilian President Jair Bolsonaro is also "likely to skip the meeting." It's unclear why, though Bolsonaro and Biden are hardly ideological allies.
State of play: After López Obrador said Tuesday that he'd proposed that "everyone be invited" in order to further "the unity of all America," White House press secretary Jen Psaki said the guest list hadn't been finalized and invitations hadn't been sent.
But the top U.S. diplomat for the Americas said earlier this month that he didn't expect Cuba, Nicaragua and Venezuela to be invited because they "do not respect democracy."
Between the lines: A snub for Maduro would be no surprise, given the U.S. no longer recognizes his legitimacy. But many leaders across the continent, particularly on the left, would object if Guaidó were invited.
Cuba was controversially excluded from previous summits up until 2015 in Panama, when Barack Obama memorably shook hands with Raúl Castro.
Nicaragua, meanwhile, has taken a sharp authoritarian turn, with President Daniel Ortega locking up all of his top political rivals ahead of a sham election last November.
"To many Latin Americans, this feels like a perfect opportunity to say: No, it's 2022, and we're not going to take this unilateral nonsense from the United States ever again," Americas Quarterly editor-in-chief Brian Winter writes.
For one thing, China's growing influence means there isn't one regional hegemon anymore.
Plus, "Washington simply doesn't have much new to offer on trade or investment," so countries wouldn't miss much by boycotting, Winter rights.
He adds a third reason: "A growing ambivalence toward democracy throughout much of the region."
What to watch: While López Obrador and Arce took clear-cut positions, many of the other leaders have left themselves some wiggle room. So too has the White House, though leaving the invitations so late in the game may only have increased the headache.
Go deeper