U.S. and world leaders pledge more than $3B to fight pandemic globally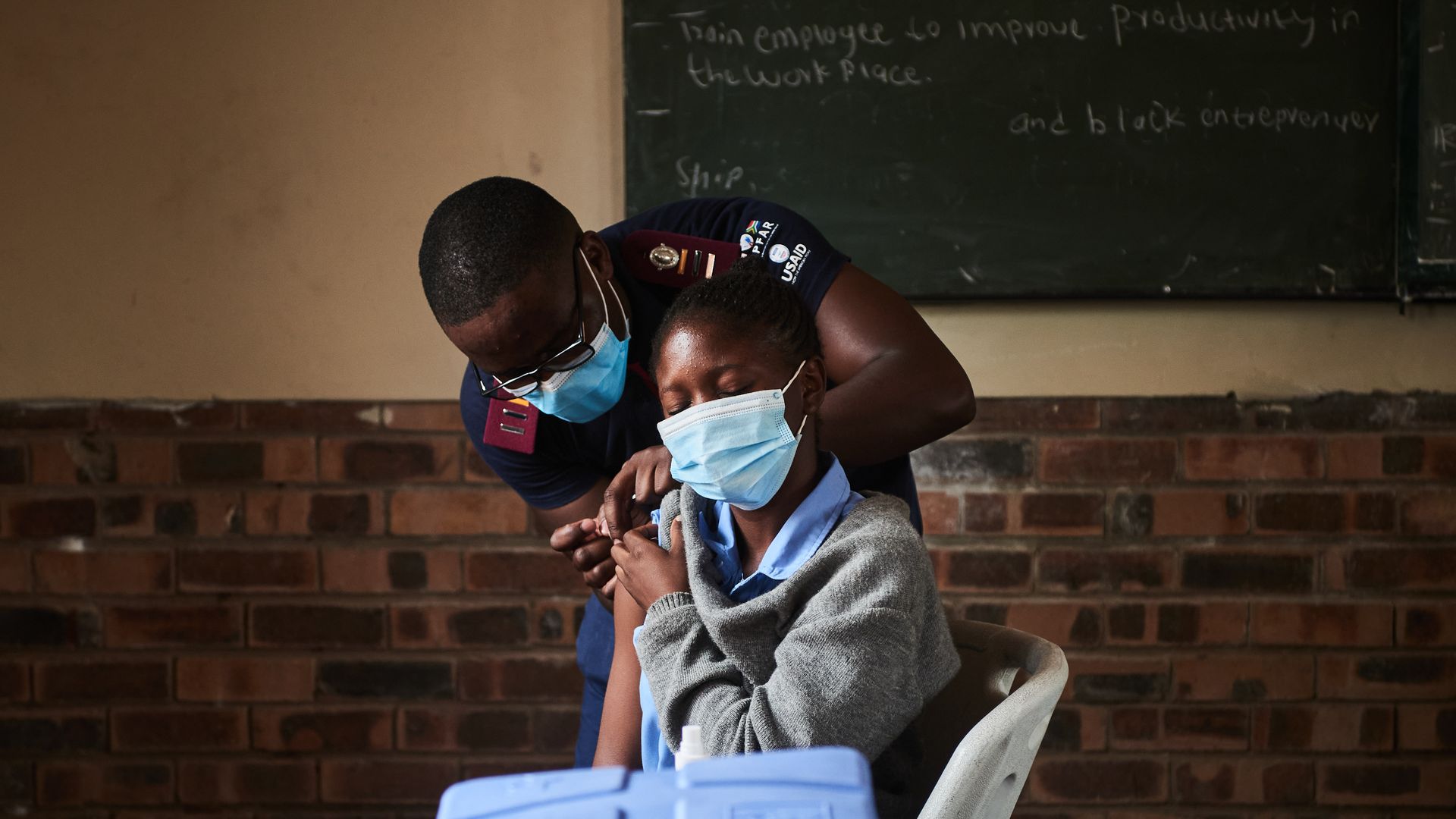 The U.S. and other world leaders pledged Thursday more than $3 billion in new funding to fight the pandemic globally at the Biden administration's second Global COVID-19 Summit.
Driving the news: "This includes over $2 billion for immediate COVID-19 response and $962 million in commitments toward a new pandemic preparedness and global health security fund at the World Bank," the White House said.
International leaders and more than 50 organizations and businesses announced their financial commitments, which include efforts to speed up vaccinations, support health care workers and build health security to prevent future pandemics.
The U.S. on Thursday also committed an additional $200 million to the financial intermediary fund at the World Bank, a fund designed to prepare for the next pandemic, according to the White House.
The U.S. has pledged $450 million to the World Bank fund to date.
The big picture: Thursday's summit comes as President Biden ordered flags to be lowered to half-staff to honor the Americans who have died from COVID-19 as the death toll nears 1 million.
Go deeper: 1 million deaths: Remembering the lives lost to COVID-19 in America
Go deeper