UN: More than 1,000 civilian bodies found in Kyiv region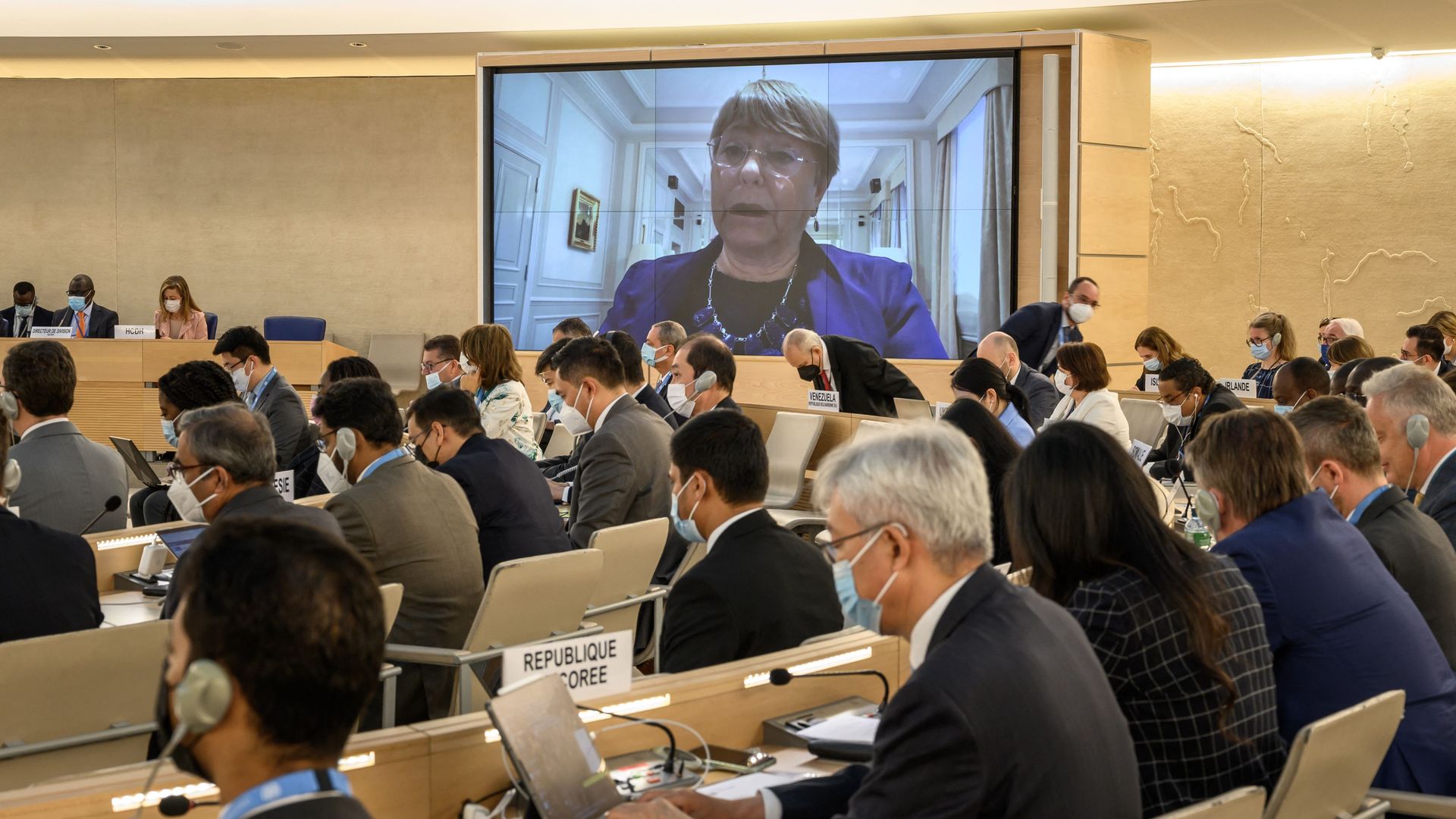 More than 1,000 bodies of civilians have been recovered in areas around Kyiv that were previously occupied by Russian forces, United Nations human rights chief Michelle Bachelet said Thursday.
What they're saying: "Some of these people were killed in hostilities, others appear to have been summarily executed," Bachelet added while speaking before a session of the UN Human Rights Council. "Others still have died because of stress to their health caused by hostilities and the lack of medical aid."
The scale of unlawful killings, including summary executions, has been "shocking," she said.
Driving the news: The vast majority of civilian casualties in Ukraine has been caused by the use of explosive weapons by Russian forces, such as missile and airstrikes, launch rocket systems and shelling from heavy artillery, Bachelet said.
The UN is documenting cases of enforced disappearances and investigating reports of sexual violence perpetrated by Russian troops in Ukraine, Bachelet said.
"Women and girls are the most frequently cited victims" of sexual violence, Bachelet said. "However, reports of men and boys being affected are starting to emerge."
The other side: While Russia did not attend the human rights council's meeting, Russia's ambassador to the UN, Gennady Gatilov, released a statement Wednesday calling the meeting's debate a "stunt" by the West to defame Russia, the New York Times reported.
The big picture: As Ukrainian forces retook the Kyiv region last month, officials and independent photographers reported bodies of civilians — some with their hands tied behind their backs — strewn in the streets of the city of Bucha.
Ukraine's prosecutor general on Wednesday announced the first war crimes trial for the conflict would concern a Russian soldier accused of killing a civilian.
Last week, prosecutor general Iryna Venediktova told the U.S. Helsinki Commission that Russia had committed nearly 10,000 war crimes over the course of the war.
Go deeper