Trump warns panicking GOP against nominating Kathy Barnette in PA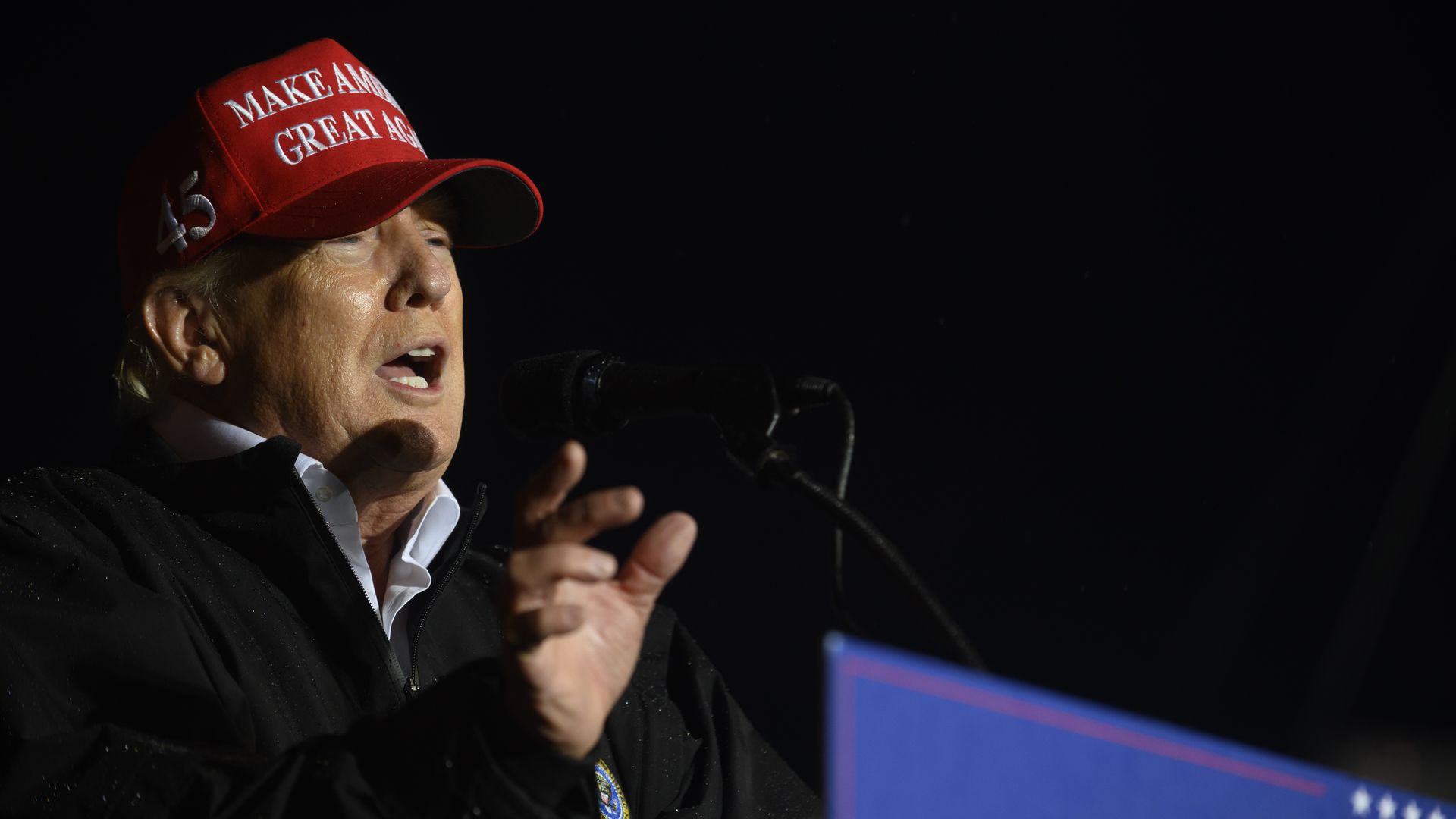 President Trump on Thursday warned Republicans in Pennsylvania against nominating candidate Kathy Barnette for an open Senate seat, despite her apparent following among his base of supporters.
Driving the news: "Kathy Barnette will never be able to win the General Election against the Radical Left Democrats," Trump said in a statement Thursday.
"She has many things in her past which have not been properly explained or vetted, but if she is able to do so, she will have a wonderful future in the Republican Party — and I will be behind her all the way."
Trump again pledged support for celebrity TV doctor Mehmet Oz, saying he "is the only one who will be able to easily defeat the Crazed, Lunatic Democrat in Pennsylvania."
The big picture: Influential Republicans in Washington have panicked over the idea that Barnette could win the race, for which Oz and Army veteran David McCormick have been viewed as front-runners.
Barnette, who's been soaring in the polls ahead of Tuesday's primary, is an opposition researcher's dream, write Axios' Jonathan Swan, Lachlan Markay and Andrew Solender.
A search on her Twitter account, @Kathy4Truth, turned up tweets like this one: "Just confronted a Muslim today."
Yes, but: Trump ally Steve Bannon told Axios that Barnette "struck a chord" with voters in the party's base by not conceding her own 2020 House race loss.
"Pennsylvania is MAGA v. ULTRA MAGA," Bannon said.
Go deeper