Softbank's Vision Fund unit reports $27.4 billion loss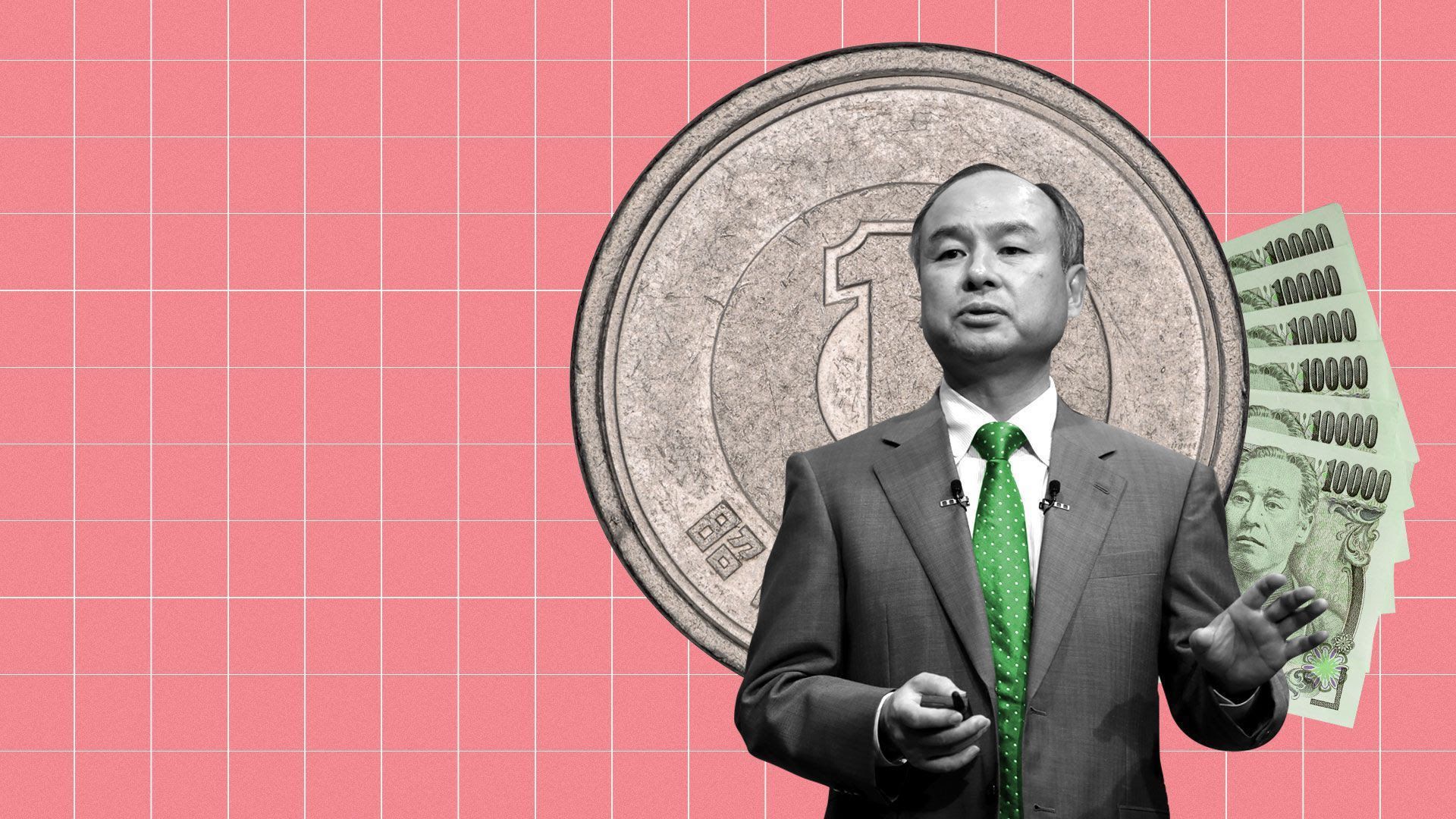 SoftBank today reported a $27.4 billion loss from its Vision Fund unit, for the fiscal year that ended March 31, 2022.
Why it matters: This is a staggering decline, even if only on paper, and means that one of tech's most profligate VC investors will need to slow its roll. Particularly given that Vision Fund II is entirely capitalized via the parent company's balance sheet.
What they're saying: "We are in a confusing [time] in the world. So, we, SoftBank, should be taking a defense position.... There are two things in defense mode. One, continued monetization so we have enough cash position, and for the new investment activities, we'd like to make sure to keep stricter investment criteria," Softbank founder Masayoshi Son said.
The bottom line: Vision's performance contributed to SoftBank Corp.'s record ¥1.7 trillion annual loss. Speaking of that debt-laden parent company, it's now worth less than half the carrying value of its net assets.
Go deeper