MLB attendance after lockout: So far, so good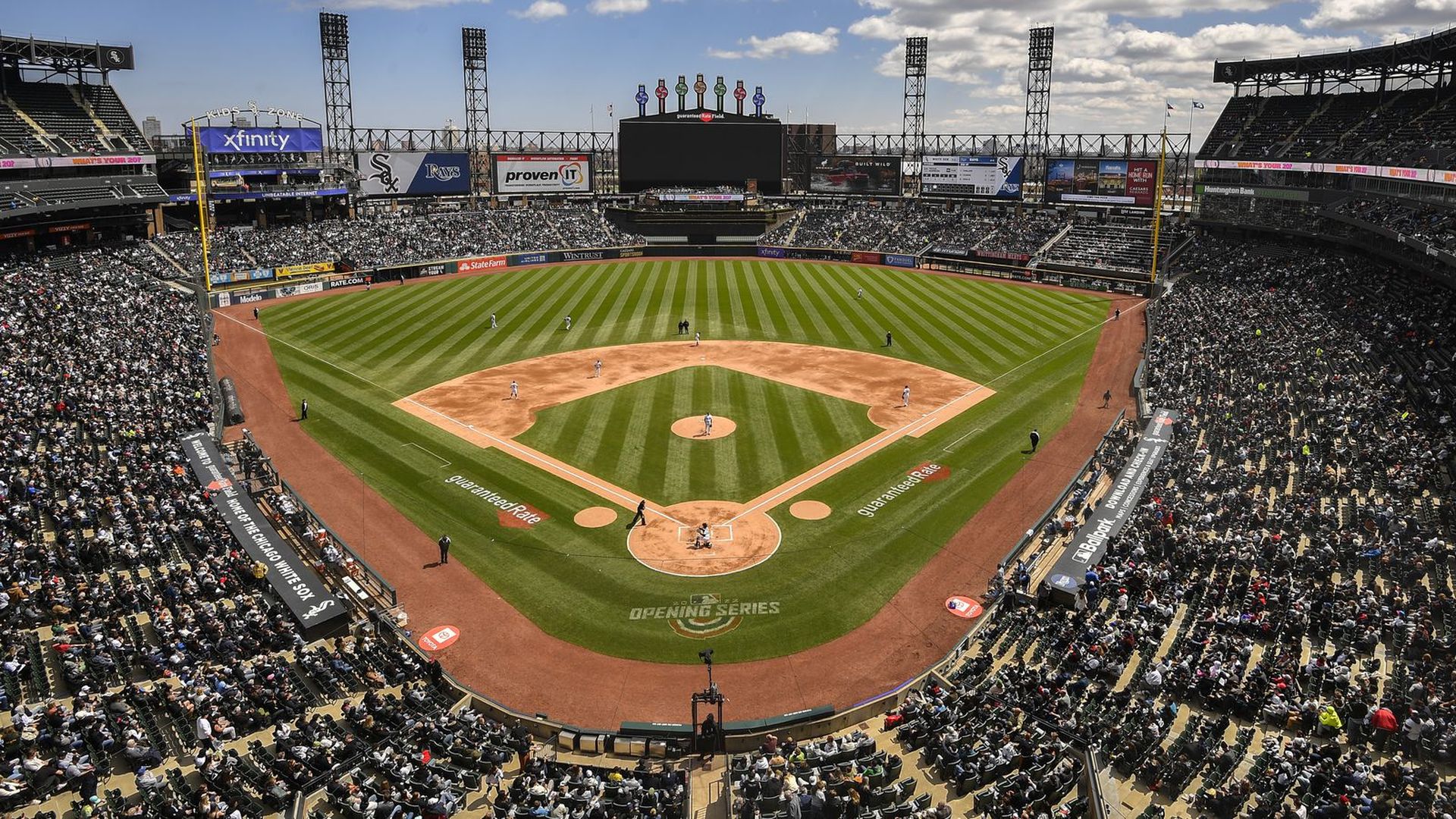 One post-lockout question was how such a tumultuous offseason would impact attendance. Turns out, not that much.
State of play: Attendance was down just 1.3% through each team's first 12 home games this season compared to the same sample in 2019, per USA Today.
By the numbers: The ascendant Blue Jays have had by far the biggest increase (+59%), while the tanking A's are plumbing new depths seemingly every day amid relocation rumors (-58%).
Significant increase (9): Blue Jays (+59%); Marlins (+32%); Tigers (+27%); White Sox (+25%); Padres (+23%); Orioles (+20%); Braves (+19%); Royals (+19%); Reds (+15%)
Relatively static (8): Dodgers (+4%); Mets (+4%); Twins (+0.3%); Mariners (+0.3%); Rockies (+0.1%); Giants (+0.01%); Astros (-1%); Cardinals (-4%)
Notable decrease (6): Red Sox (-6%); Rays (-9%); Angels (-9%); Yankees (-9%); Rangers (-11%); Cubs (-12%)
Significant decrease (7): Guardians (-18%); Pirates (-21%); Brewers (-22%); Phillies (-24%); Diamondbacks (-26%); Nationals (-27%); A's (-58%)
Go deeper