Judge to decide fate of portion of Mexico's controversial Mayan Train project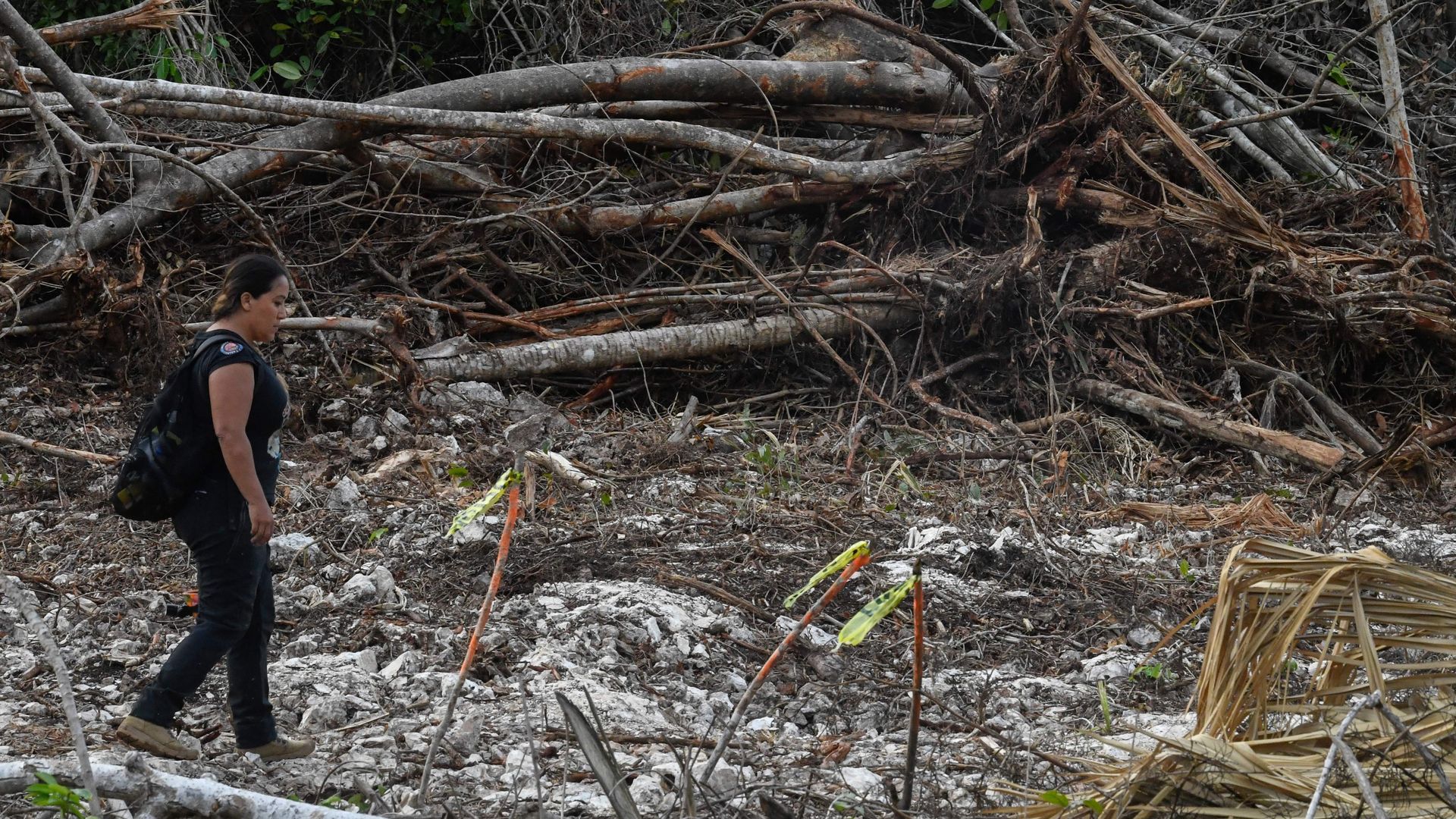 A Mexican judge on Friday is expected to decide the fate of a portion of Tren Maya (Mayan Train), a railroad being built in the Yucatán Peninsula that critics say is devastating wildlife habitats, historic artifacts and homesteads.
Why it matters: The jungle area between Tulum and Playa del Carmen that is being razed and split in two by that portion of the train line is home to one of few natural habitats for the jaguar, an endangered species. It also holds the world's largest underwater cave system, which is filled with ancient artifacts.
Most of the half-million people who live in the area are from Indigenous communities, some of which have warned of the outsize impact the tourist train could have on their traditional livelihoods.
Thousands of Mayan artifacts, as well as new archeological remains, have been found since construction broke ground in June 2020.
The big picture: The $10 billion, 948-mile railroad is one of President Andrés Manuel López Obrador's signature projects.
But it has been controversial from the start, and activists have filed 25 other lawsuits in different states, seven of which have resulted in temporary stays on various parts of the construction.
The decision the federal judge will hand down tomorrow deals with section 5 of the line, near Tulum.
But López Obrador has said he will not "take a single step back" in his plans for Tren Maya, which he says will bring needed jobs and growth.
What they're saying: "The project overall is threatening the jaguar species, and many more, to the point where we could be facing regional extinction," environmentalist Raúl Padilla Borja, of the Jaguar Wildlife Center group, told Noticias Telemundo.
"Add the weight of trains constantly running over this cave system and that's just a recipe for disaster."
Subscribe to Axios Latino and get more news that matters about Latinos and Latin America, delivered right to your inbox on Tuesdays and Thursdays.
Go deeper