Jayapal: New FTC majority should look into Amazon-MGM deal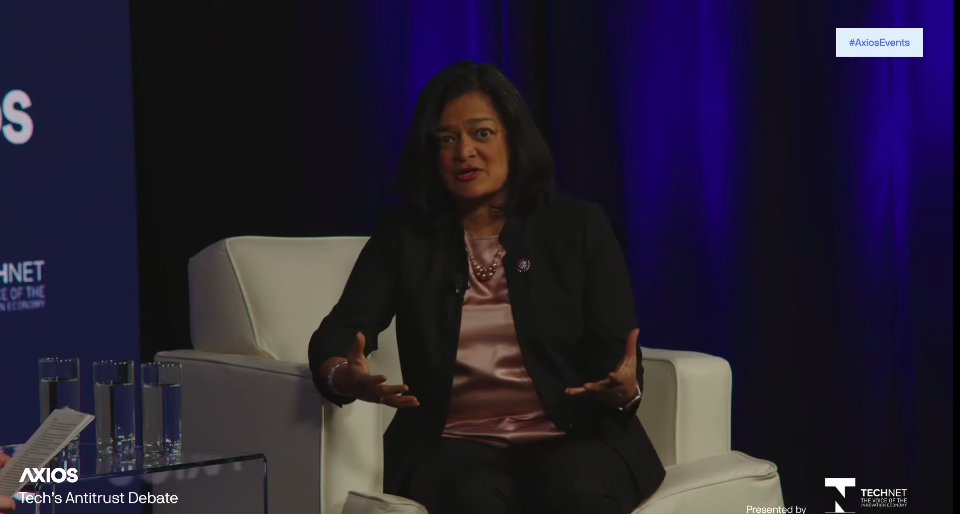 Rep. Pramila Jayapal (D-Wash.), at an Axios event on antitrust legislation Thursday, called on the Federal Trade Commission to "look ... very closely" into the merger of Amazon and MGM.
The big picture: Nearly a year into her tenure, FTC chair Lina Khan now has a chance to move through her agenda after the confirmation of privacy expert Alvaro Bedoya on Wednesday secured a Democratic majority on the commission.
What she's saying: "I think with Bedoya there, there is a real chance for them to pursue some of the most recent mergers that have been announced," Jayapal told Axios' Ashley Gold on Thursday. "We know that she didn't take the Facebook lawsuit further — let's see what she does there."
"I think there are a number of things she'll be looking at and I don't know which one's going to be first but I think she's got a comprehensive view of the problem."
The majority will give Khan a chance to be proactive and "look at mergers much earlier," Jayapal said.
"One of the problems with mergers is you're always looking at what is going to be the impact of this today. You're not looking at what the impact is going to be five years down, or 10 years down."
"I think there needs to be a different way of looking at mergers and the burden of proof needs to be in a different place."
Go deeper: Lina Khan's to-do list on Big Tech
Go deeper