Democrats want TikTok and Facebook to save graphic posts of possible war crimes in Ukraine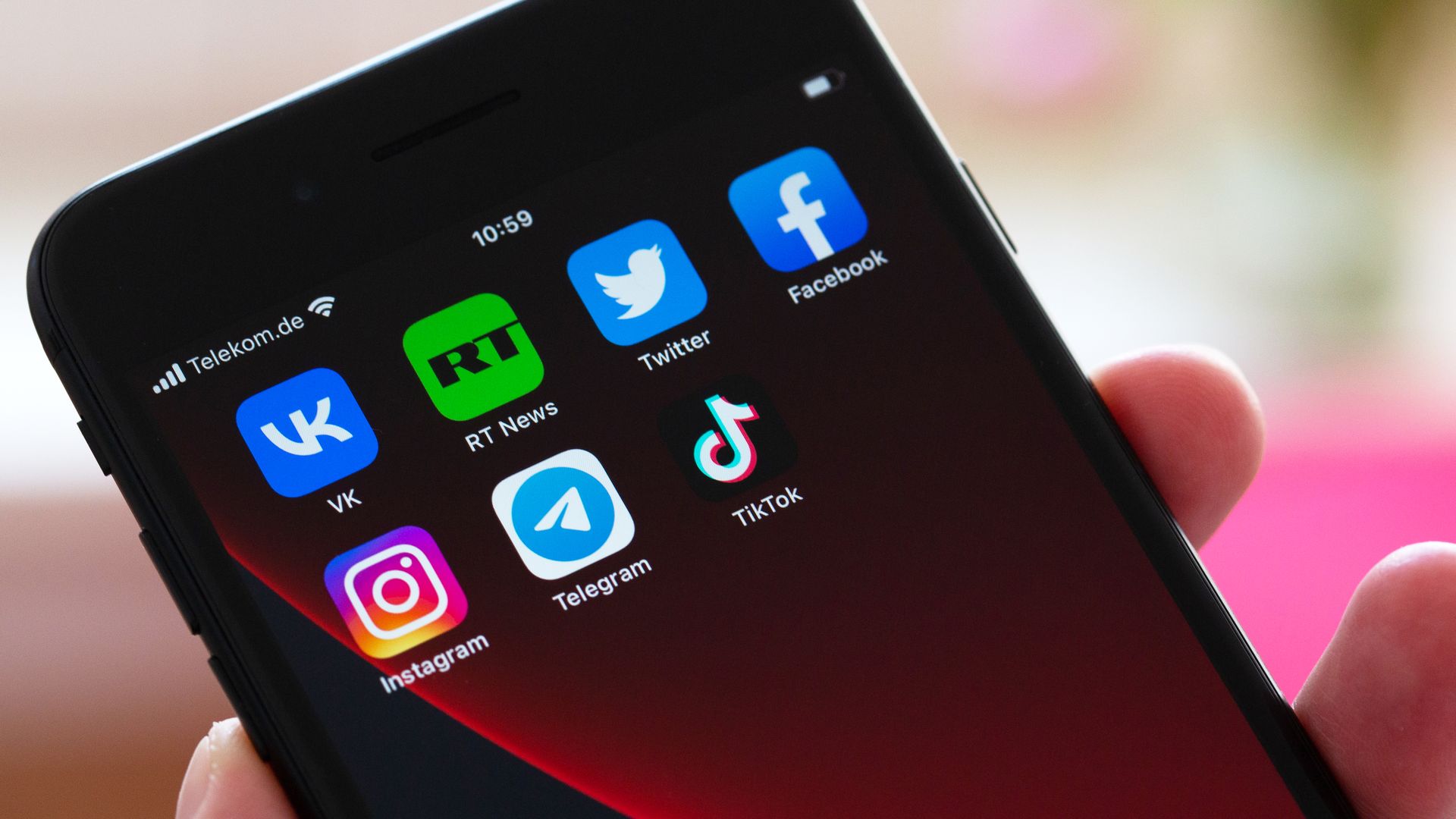 Four congressional Democrats sent a formal request to the CEOs of YouTube, TikTok, Twitter and Facebook's parent company Thursday to archive any content of alleged Russian war crimes.
Why it matters: Social media users have posted graphic images and videos throughout Russia's unprovoked invasion of Ukraine. The content could be valuable to investigators, who have said they will seek to hold perpetrators accountable.
Driving the news: Social media companies YouTube, TikTok, Twitter and Facebook's parent company, Meta, were asked in the letter "to flag or mark content as containing potential evidence of war crimes and other atrocities."
"If verified as authentic, this content could provide the U.S. government and international human rights investigators with a trove of evidence that would help substantiate allegations of war crimes and other atrocities committed by Russian forces against the people of Ukraine," the letter said.
"Social media platforms routinely remove graphic content that glorifies violence or human suffering or could lead to further perpetrations of violence, and have rightfully implemented graphic content policies to protect their users," the letter read. 
Deleting the graphic content could "result in the unintentional removal and permanent deletion of content that could be used as evidence of potential human rights violations such as war crimes, crimes against humanity, and genocide," the letter stated.
The four Democrats who signed the letter are Reps. Carolyn Maloney, Gregory Meeks, Stephen Lynch and William Keating.
The big picture: The International Criminal Court in the Netherlands said in February it would investigate alleged war crimes in Ukraine.
What they're saying: "Capturing social media from Ukraine is an incredible source of evidence," Alex Whiting, deputy prosecutor at the Kosovo Specialist Prosecutor's Office in the Hague, told WIRED in April.
Go deeper: Live updates: Russian invasion of Ukraine
Go deeper