North Korea reports first COVID-19 death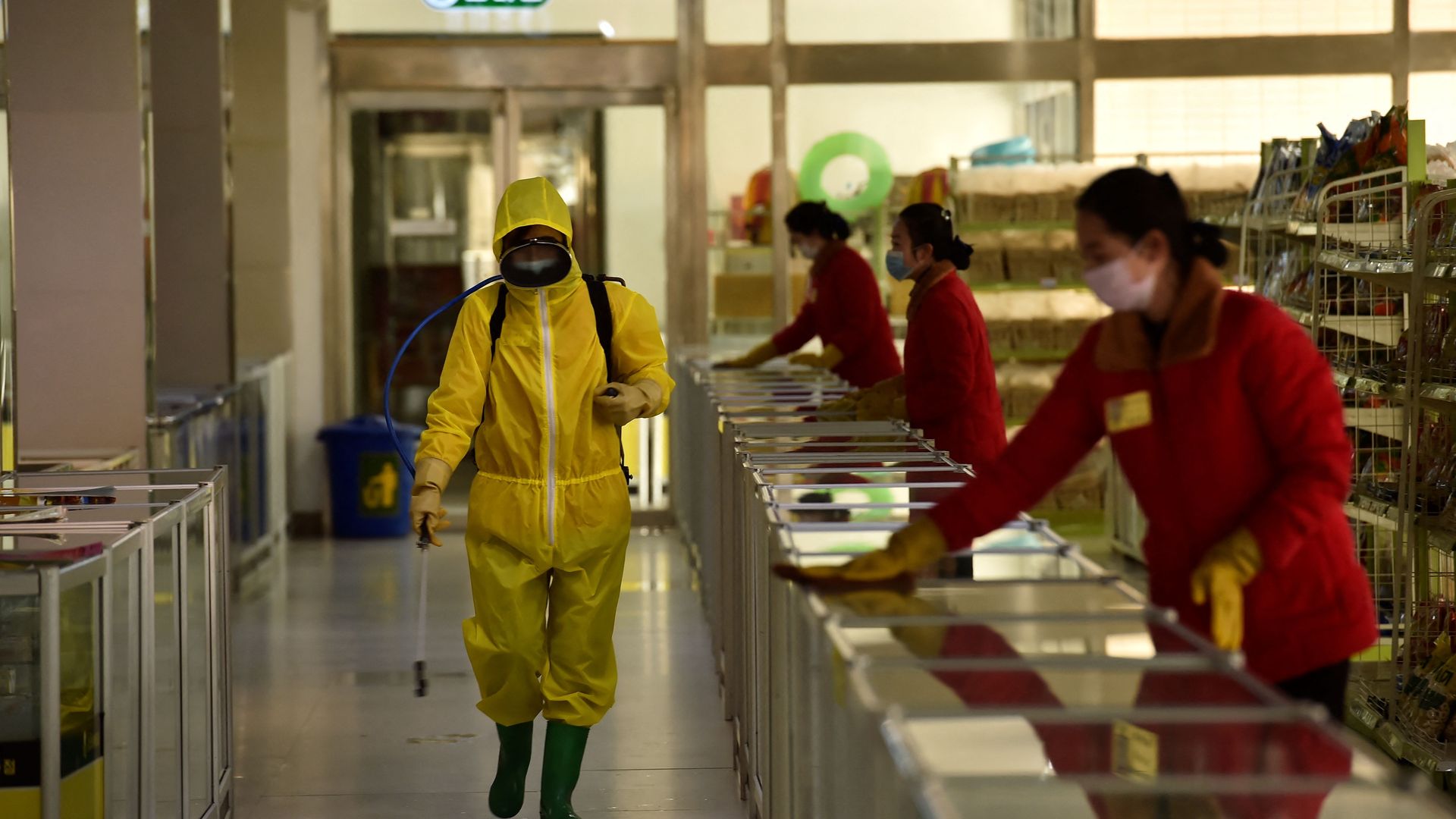 North Korea has reported its first COVID-19 death, Reuters reported Thursday.
Why it matters: North Korean leader Kim Jong-un declared a "severe emergency incident" and launched a nationwide lockdown on Thursday after announcing a person had tested positive.
Details: Approximately 187,800 people are being treated in isolation amid a fever that has swept across the country since late April. Roughly 350,000 people are struggling with symptoms of the fever.
At least six people with fever symptoms have died. State media said one was confirmed to have contracted the Omicron variant, per Reuters.
North Korea currently has no COVID vaccines. Health experts have raised concerns that it could become an epicenter for a new variant.
The big picture: White House press secretary Jen Psaki said Thursday that the U.S. has no plans to share vaccines with North Korea, noting that the country has repeatedly refused vaccine donations from the UN-backed vaccine initiative COVAX.
"We do continue to support international efforts aimed at the provision of critical humanitarian aid to the most vulnerable North Koreans."
Go deeper