Former NFL quarterback Brett Favre sued by state of Mississippi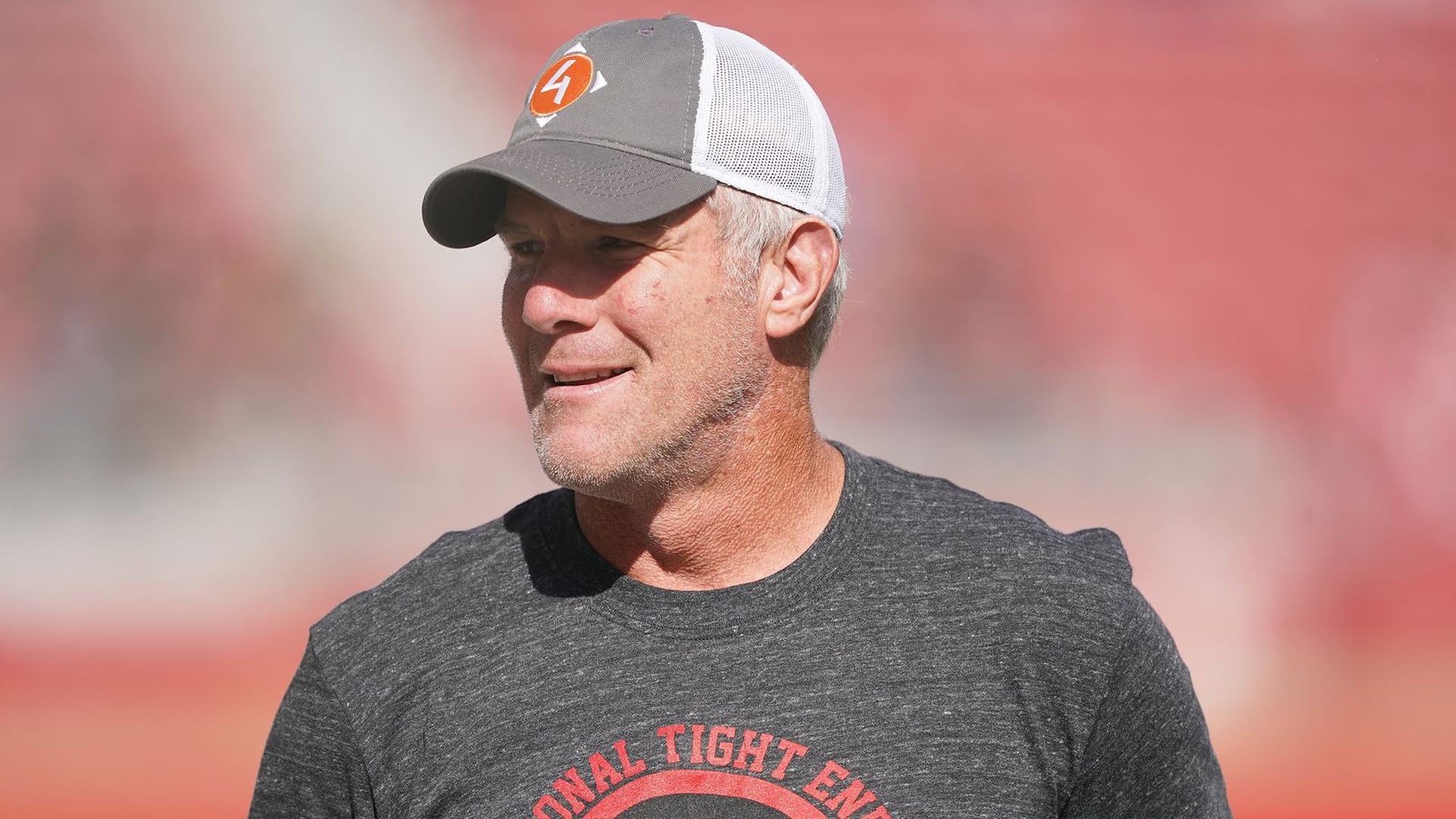 Brett Favre was sued this week by the Mississippi Department of Human Services for his alleged role in a yearslong welfare scheme.
Why it matters: $77 million worth of funding intended to help Mississippi's poorest residents was misspent in what an auditor has called the state's largest public corruption case in 20 years.
Catch up quick: In 2014, Favre began working to find investors for a biomedical startup, Prevacus, which claimed to have found a treatment for concussions.
By 2018, Favre had invested $1 million but the drug was no closer to market, so he used his friendship with then-Mississippi Gov. Phil Bryant to push the project forward.
"It's 3rd and long and we need you to make it happen!!" Favre wrote in one of hundreds of texts obtained by Mississippi Today. "I will open a hole," replied Bryant, doubling down on the football metaphors.
That "hole" helped Favre secure $2.1 million in investments for Prevacus, which has since gone dormant, from government funding earmarked for welfare projects. And it didn't stop there.
The big picture: The lawsuit also alleges Favre secured $5 million for a volleyball center at his alma mater Southern Miss (his daughter played on the team) and $1.1 million for himself — all via the welfare fund.
Favre has repaid the $1.1 million, which he received for no-show speaking gigs, but the suit demands he also repay the $2.1 million.
As for the $5 million, Mississippians are left to wonder: "How in the world is the volleyball court going to help struggling families?"
Zoom out: This isn't the first time Favre has been sued for financial dealings. In 2018, a VC firm claimed he misled them about failed social media app Sqor Sports, though the lawsuit was dismissed.
Go deeper