Nearly 6,000 Ukrainians approved to enter U.S.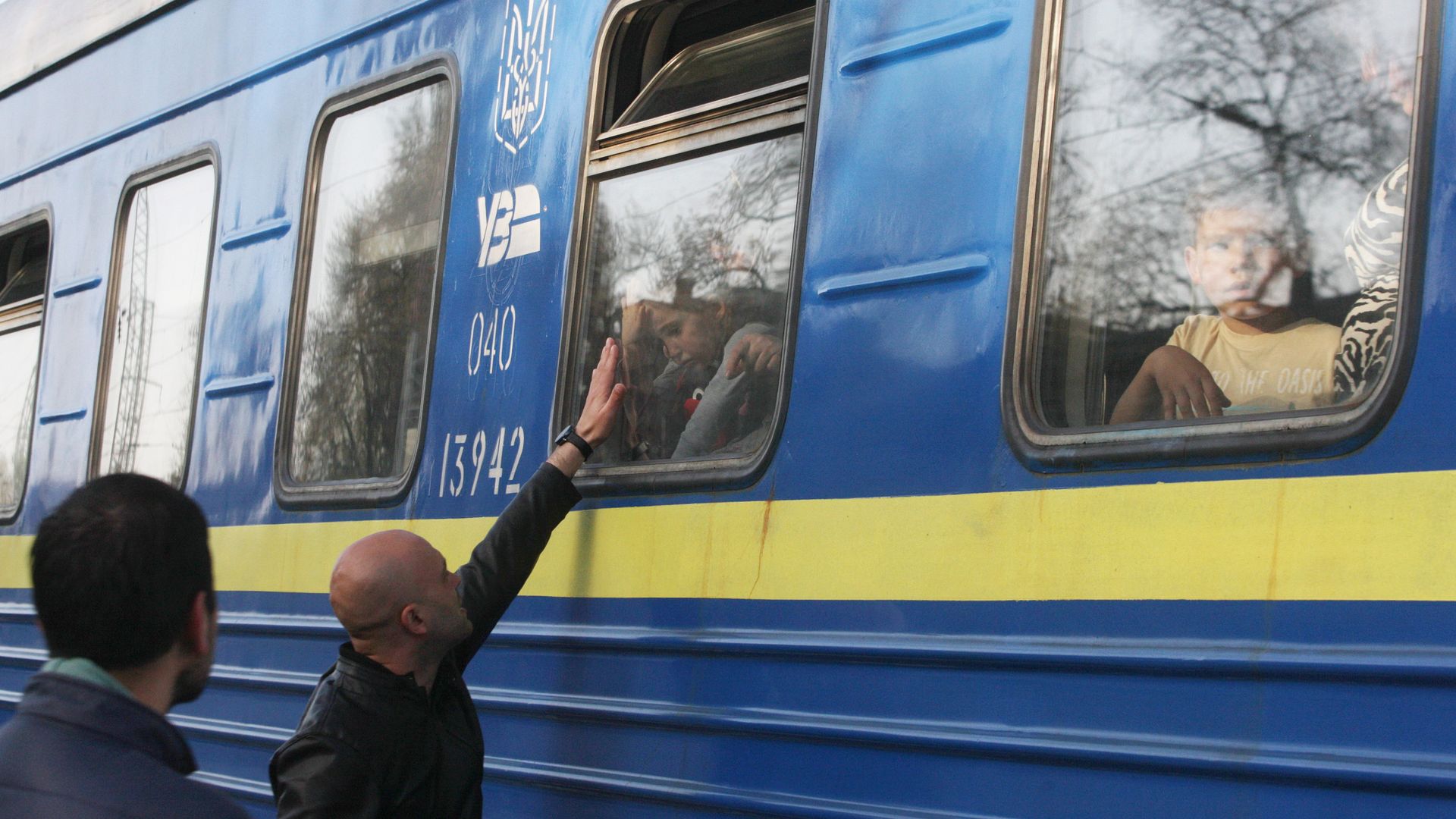 The Department of Homeland Security has approved nearly 6,000 Ukrainians to travel to the United States through a new streamlined process, the agency said on Monday.
The big picture: The "Uniting for Ukraine" program, which the Biden administration announced in late April, allows Ukrainians fleeing the Russian military invasion to apply for humanitarian parole.
Driving the news: Ukrainian refugees participating in the program began arriving in the U.S. on Friday, the DHS said in a statement.
U.S. Citizen and Immigration Services has had more than 19,000 requests from Americans who want to help Ukrainian citizens or immediate family members since the website first launched, the DHS said.
The DHS website went live on April 25 for Americans to apply to be sponsors. Among other requirements, Ukrainians seeking to enter the U.S. through the program must have a U.S. sponsor.
Go deeper