Changing of the guard in men's tennis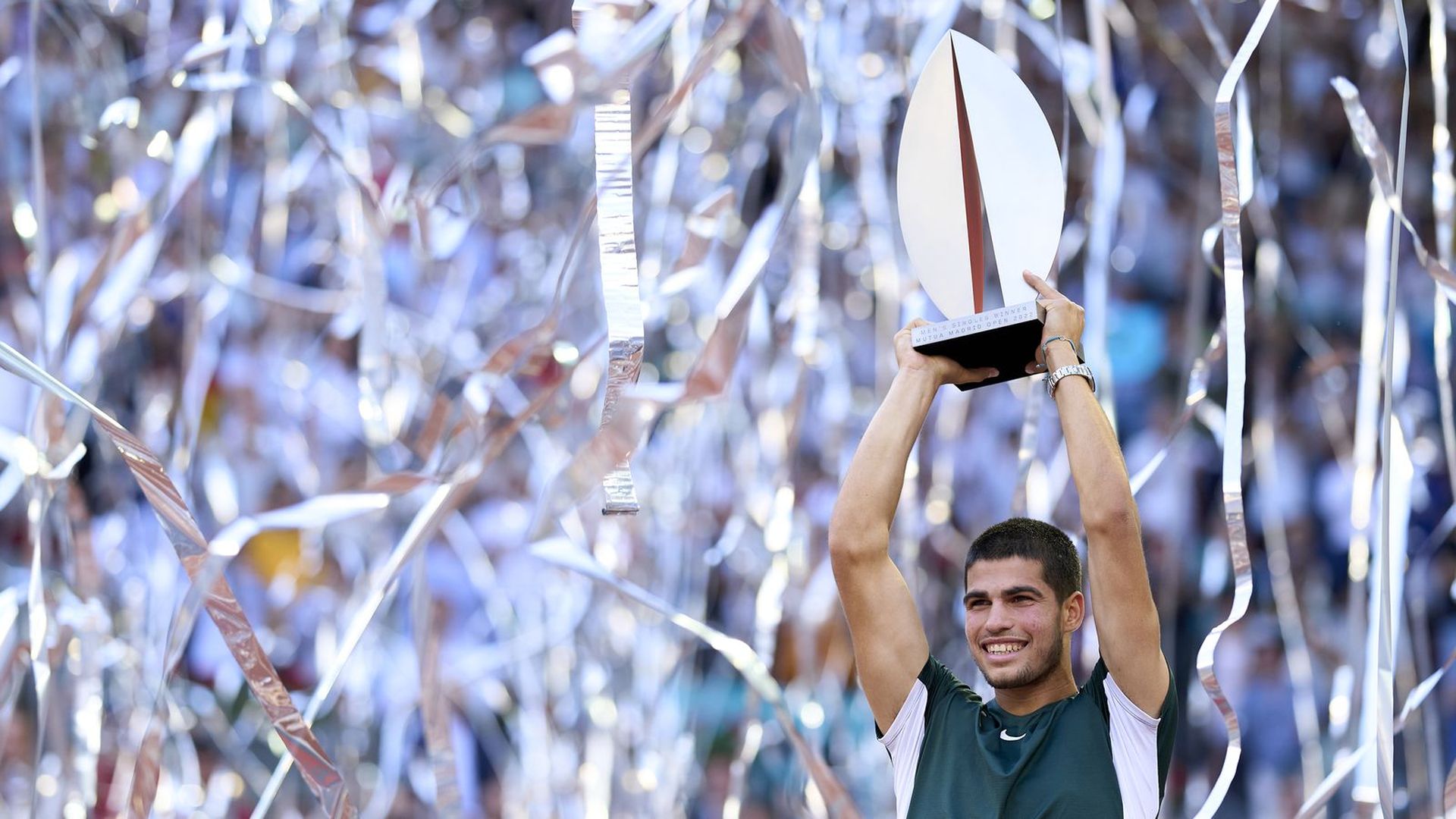 Carlos Alcaraz, 19, won the Madrid Open on Sunday, cruising to a 6-3, 6-1 rout over world No. 3 Alexander Zverev in just 62 minutes.
Why it matters: The Spaniard is the youngest ever to win this tournament, and he reached the final by beating No. 4 Rafael Nadal and No. 1 Novak Djokovic in the quarters and semis, respectively.
Wild stat: Alcaraz is the youngest player to beat three top-five players in the same ATP event since the tour debuted in 1990, and he did so on the three consecutive days after his 19th birthday.
The big picture: No one is having a better year than Alcaraz, whose phenomenal 2022 season has vaulted him to a career-high No. 6.
His four titles (Madrid, Miami, Barcelona, Rio) and 28-3 record both lead the ATP Tour this year.
Including his first career title last year in Croatia, Alcaraz is now the youngest five-time champion since Nadal won seven titles by the same age in 2005.
What they're saying: "Right now, you are the best player in the world," Zverev said after the match.
"Even though you are still five years old, you are ... beating us all, so it's great to see for tennis that we have such a new superstar who is going to win so many Grand Slams and is going to be world No. 1."
Go deeper