Stanford gets $1.1 billion to set up new school focused on climate change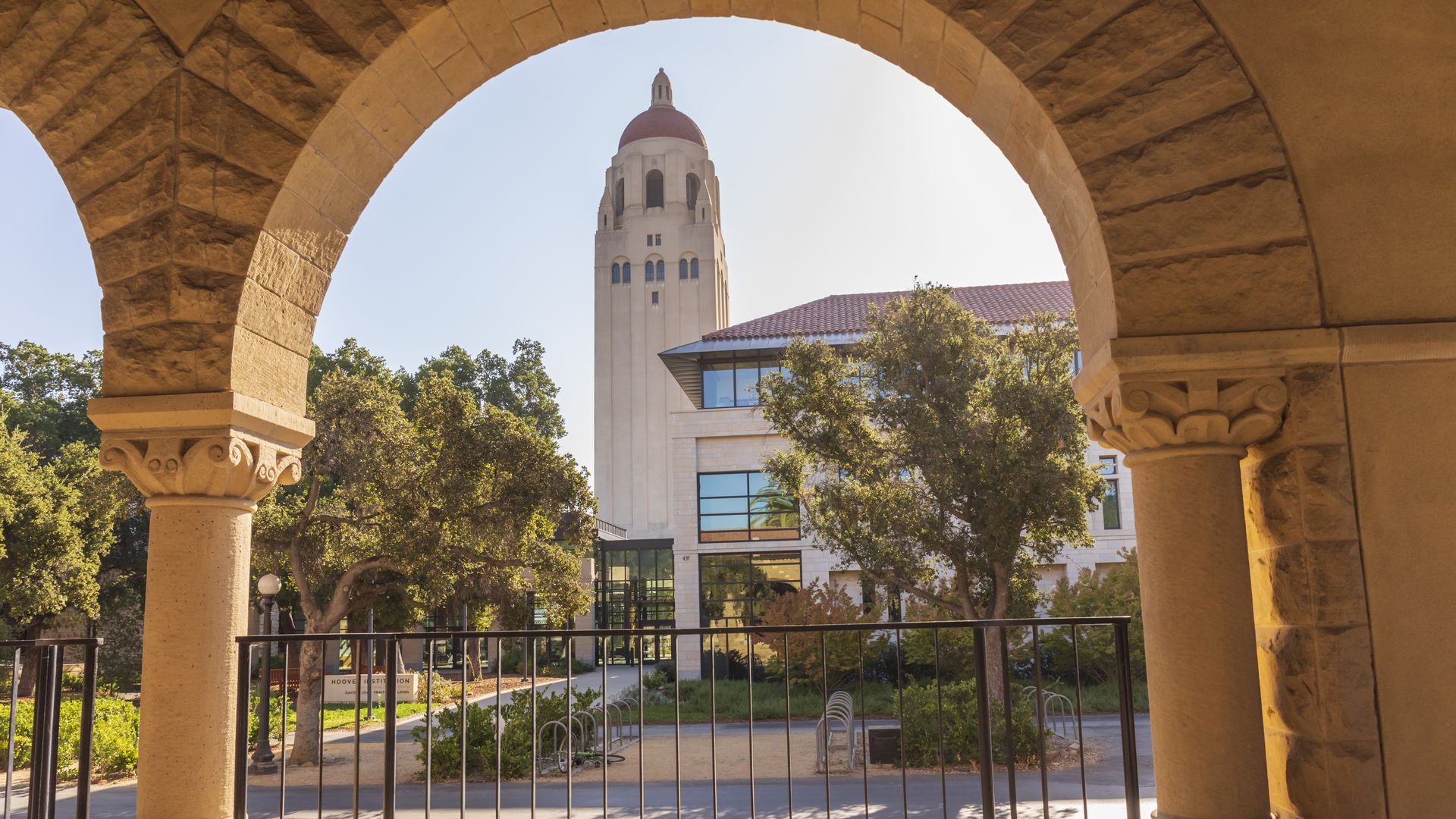 Venture capitalist John Doerr and his wife, Ann, have donated $1.1 billion to Stanford University for the establishment of a new school focused on climate change and sustainability, the university announced Wednesday.
Why it matters: The school will "dramatically amplify" Stanford's impact on addressing these dual challenges, per the press release.
The big picture: The school will be known as the Stanford Doerr School of Sustainability and will launch this fall, Stanford confirmed in a tweet.
The school will include traditional academic fare on topics such as planetary science and food-and-water security, per the New York Times, which first reported the news.
But it will also include interdisciplinary institutes and focus on "developing near-term policy and technology solutions," the press release noted.
What they're saying: "Climate and sustainability is going to be the new computer science," Doerr told the Times. "This is what the young people want to work on with their lives, for all the right reasons."
"These gifts will help Stanford bring its full effort to bear on solving the most complex problems in climate and sustainability, and on training the next generation of students who are eager and driven to address these challenges," Stanford President Marc Tessier-Lavigne said in the press release.
State of play: The Doerrs' gift is the largest ever given to a university for the establishment of a new school, according to the Chronicle of Higher Education, and is also the largest gift in Stanford's history, per the press release.
Arun Majumdar —who will be the new school's inaugural dean — told the Times that the school will be accepting donations from and working with fossil fuel companies.
Our thought bubble, from Axios' Andrew Freedman: Stanford's creation of a separate school focused on climate and sustainability issues is part of a trend of universities devoting more resources to these areas.
Other institutions, including Columbia University and Arizona State University, are forming climate schools, given the interdisciplinary nature of the topic and need to draw from many experts to help push solutions forward.
Climate tech innovation could be one unique area in which Stanford's program could excel, given its ties to Silicon Valley.
Go deeper