Songs by Wiz Khalifa and Florida Georgia Line are up for sale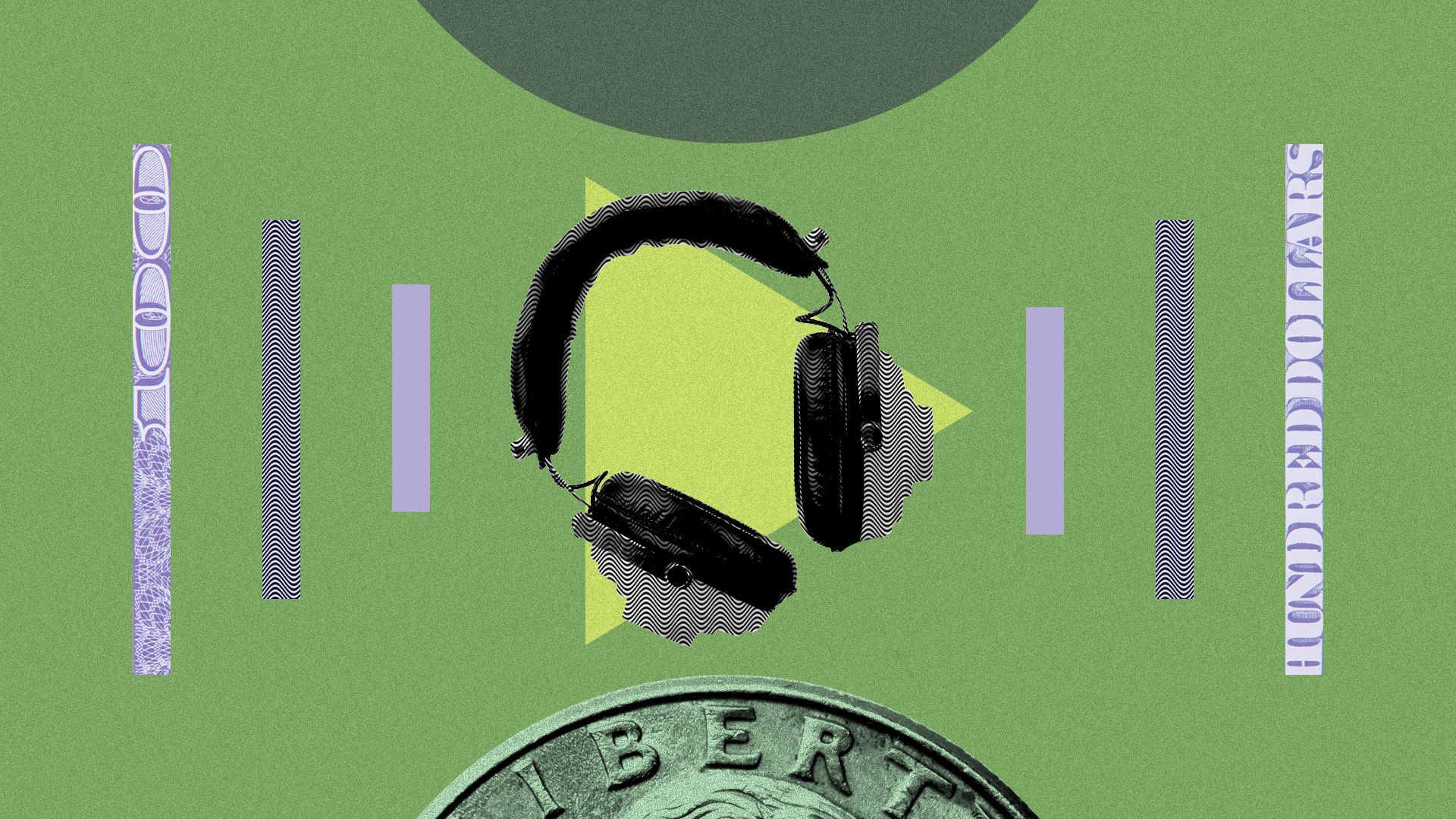 Providence Equity Partners is seeking a buyer for its Tempo music catalog, which includes songs from Wiz Khalifa and Florida Georgia Line, per The Financial Times. A deal could fetch between $400 million and $600 million.
Why it matters: Music royalty deals have surged as investors have yearned for yield, but could falter as rates rise.
"Unlike in previous eras when private equity groups sought 20 per cent returns on music assets, some of these companies now manage large credit investing businesses and are buying songs as an alternative to corporate bonds," the FT's Anna Nicolaou writes.
First-round bidders reportedly include Universal Music, Pimco and Apollo-backed HarborView. Also interested is Warner Music Group, which helped Providence launch Tempo in 2019.
Go deeper