Impact of Roe v. Wade reversal could extend far beyond abortion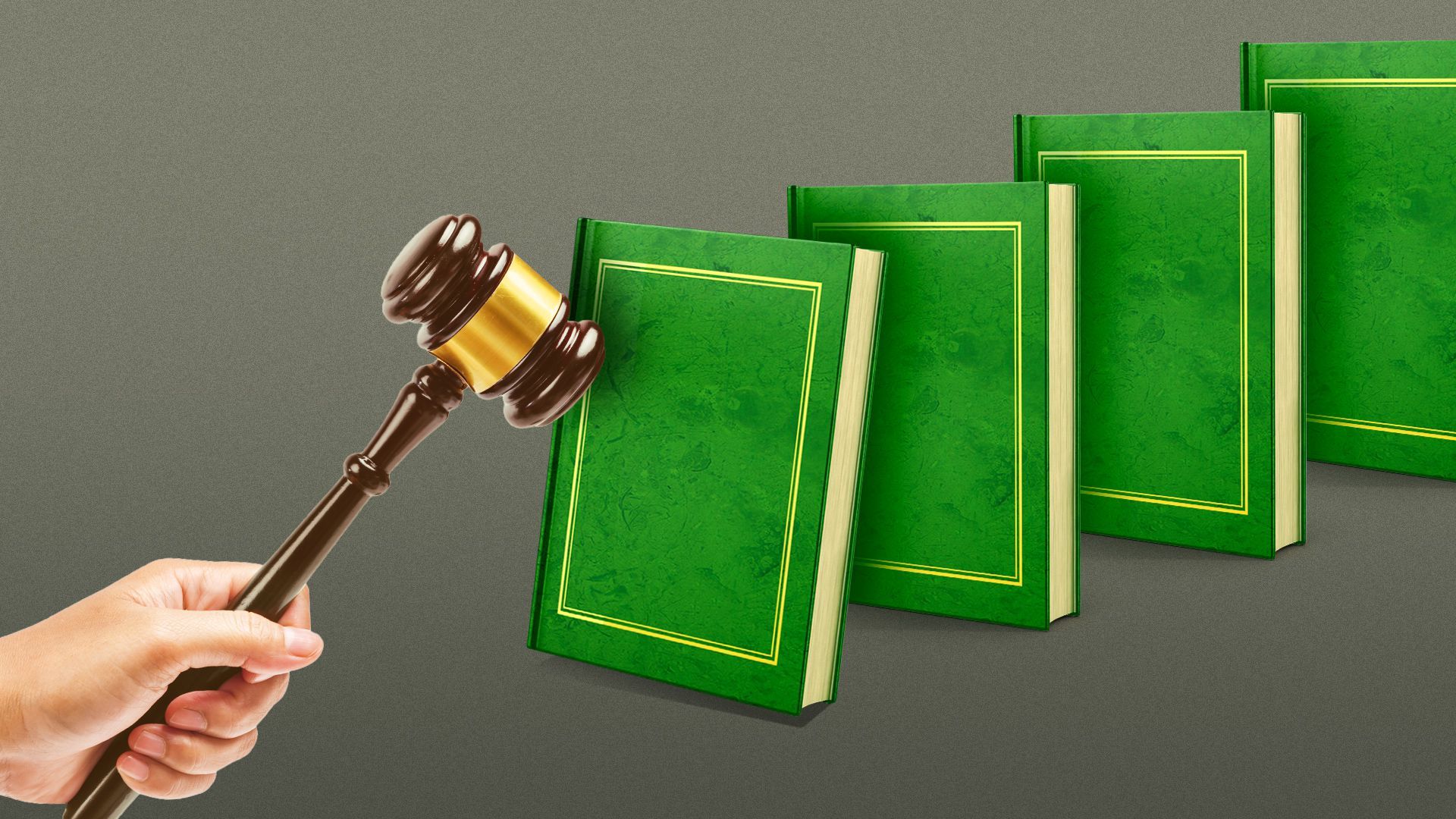 The implications of Roe v. Wade being overturned could stretch far beyond accessing an abortion.
Why it matters: Patients experiencing early miscarriages, ectopic pregnancies, or life-threatening medical conditions could also lose access to timely care, experts said Tuesday.
Legal protections for birth control and in vitro fertilization treatments are also at risk.
What they're saying: "What's important to understand is Roe is really built on a whole web of rights and they all kind of tie back to, or are premised on privacy," said Neel Shah, chief medical officer at Maven, a virtual women's health clinic.
"That's why, beyond abortion, this could create a precedent that could impact the spectrum of reproductive rights," Shah told Axios.
State of play: This could, however, potentially affect care for those who experience a miscarriage, health providers say.
The term abortion is also used in medicine to refer to miscarriage. But misunderstandings about that term without Roe's protections could result in improper care and obstruction to care, said Jessica Shepherd, chief medical officer at Verywell Health.
For example, when miscarriages occur in the first trimester of a pregnancy, a doctor may use drugs to help expel the fetus and extra fluid in the uterus.
But that involves a drug used for medication abortion. Multiple states are seeking to crack down on medication abortion pill access and eliminate a potential workaround if Roe v. Wade is struck down.
Between the lines: States could potentially place curbs on birth control, including emergency contraception, if the U.S. Supreme Court eliminates a federal right to abortion.
"I think birth control and IVF are the most in play because what we mean by abortion is contested, too," Florida State University law professor Mary Ziegler told NPR in December.
Varsha Rao, the CEO of Nurx, which provides women's health services via telehealth, said that is certainly a concern among patients. The company saw a 300% increase in requests for emergency contraception to have on hand since Monday night, when a draft Supreme Court opinion overturning Roe was leaked.
What to watch: Women who need to terminate their pregnancies for life-saving reasons could also have a more difficult time obtaining help.
"It's not just within the possibility. That is what's going to happen," Shah said.
States like Oklahoma, which just passed a ban on abortion after about six weeks of pregnancy, have exceptions if the abortion is performed as the result of a life-threatening medical emergency. But providers face the risk of a decade in prison.
"How someone determines what's life-saving or not would have to be adjudicated," Shah said. "You could see where that'd be a huge disincentive for lots of people to provide a form of care that could save a life."
Go deeper