Layoff rumblings roil startup land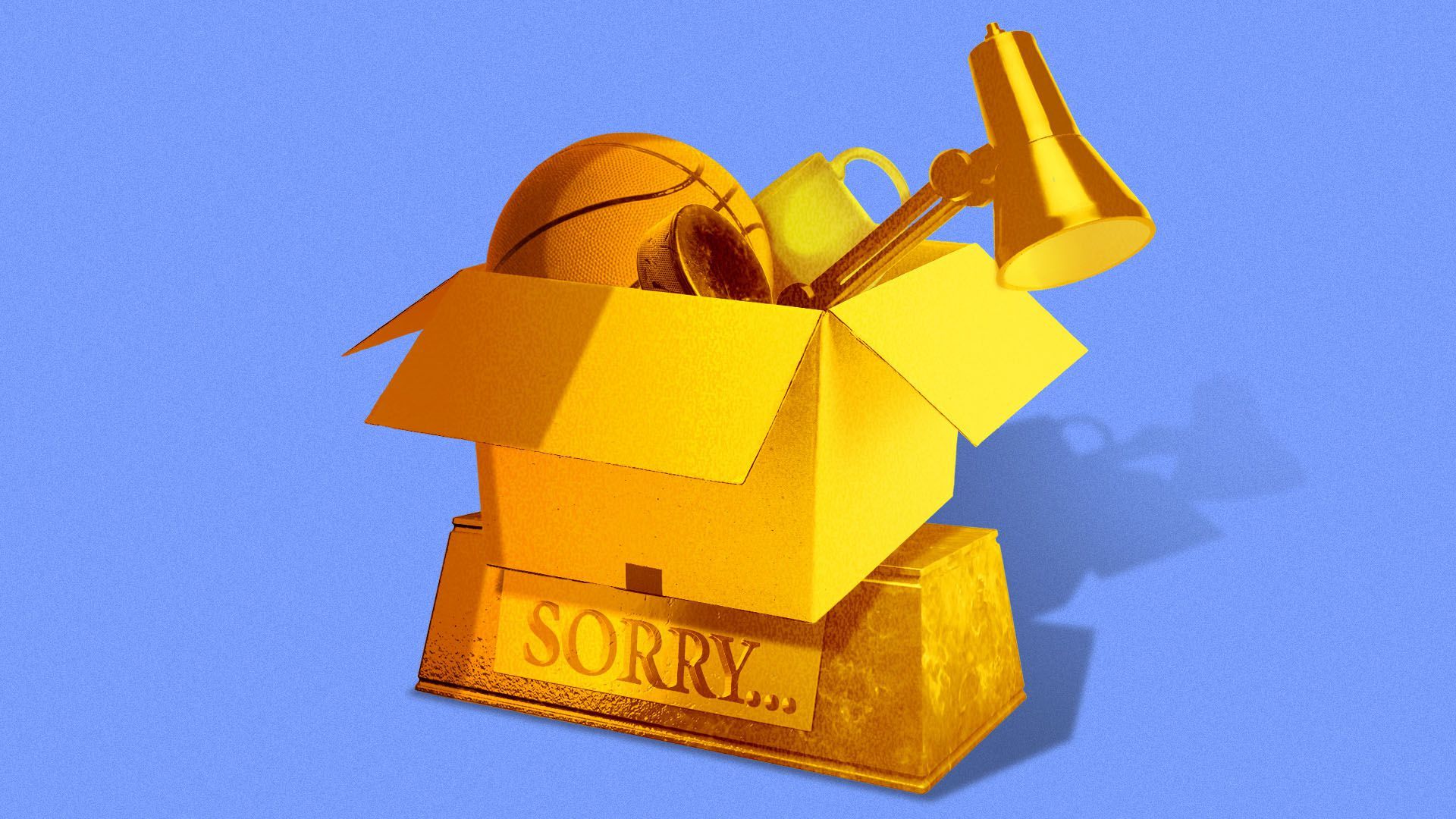 There's never been a better time for Americans in search of work, as job openings hit a record high last month. But there's a swelling sense of dread among employees of companies whose payrolls have been heavily subsidized by venture capitalists.
Why it matters: Layoffs are something that, once begun, tend to snowball. Same goes for hiring freezes.
Logical progression: In January we called a peak on startup valuations, which (so far) has proved prescient. In March we discussed the advent of "zombie unicorns," in a story that first used the L word.
What to know: This isn't about any particular industry, as bloat has spread throughout startup-land.
E-commerce: Thrasio, the Amazon third-party biz acquirer valued at more than $5 billion, this week began laying off around 20% of its staff (plus changed out its CEO). This follows instant delivery juggernaut GoPuff cutting at least 3% of its staff.
Fintech: Robinhood last week announced plans to cut around 9% of its 3,400 person workforce. Yes, it's now a public company, but private funding was its hiring fuel. Same goes for Blend, which cut 10%. Plus the ongoing implosion at Better.com.
Biotech: This sector has flown under the radar, but it's where cuts have been most pervasive. Just check out the coverage at industry publication FierceBiotech.
Digital health: Noom reportedly is cutting hundreds of weight loss coaches, after raising more than $500 million.
Big picture: A lot of this is about companies that never thought the VC gravy train would slow. And VCs who had record amounts of capital to push out the door (no new funds, no new fees).
Yes, there are available next jobs for many. In fact, it's probably better to be on the front end of this wave than to get cut in several months.
But startup employees are heavily compensated in stock options. And, even if laid-off workers are vested, many will be unable to afford to buy their shares (most startups still have regressive rules around timing, which is something VCs should be pushing portfolio companies to change).
The bottom line: If you're among those looking for a new job and are partial to niche media, ring up Philip Kaplan and see if you can strike a deal for this. It may soon be tech's best growth opportunity.
Go deeper