Dusty Baker becomes first Black manager to win 2,000 games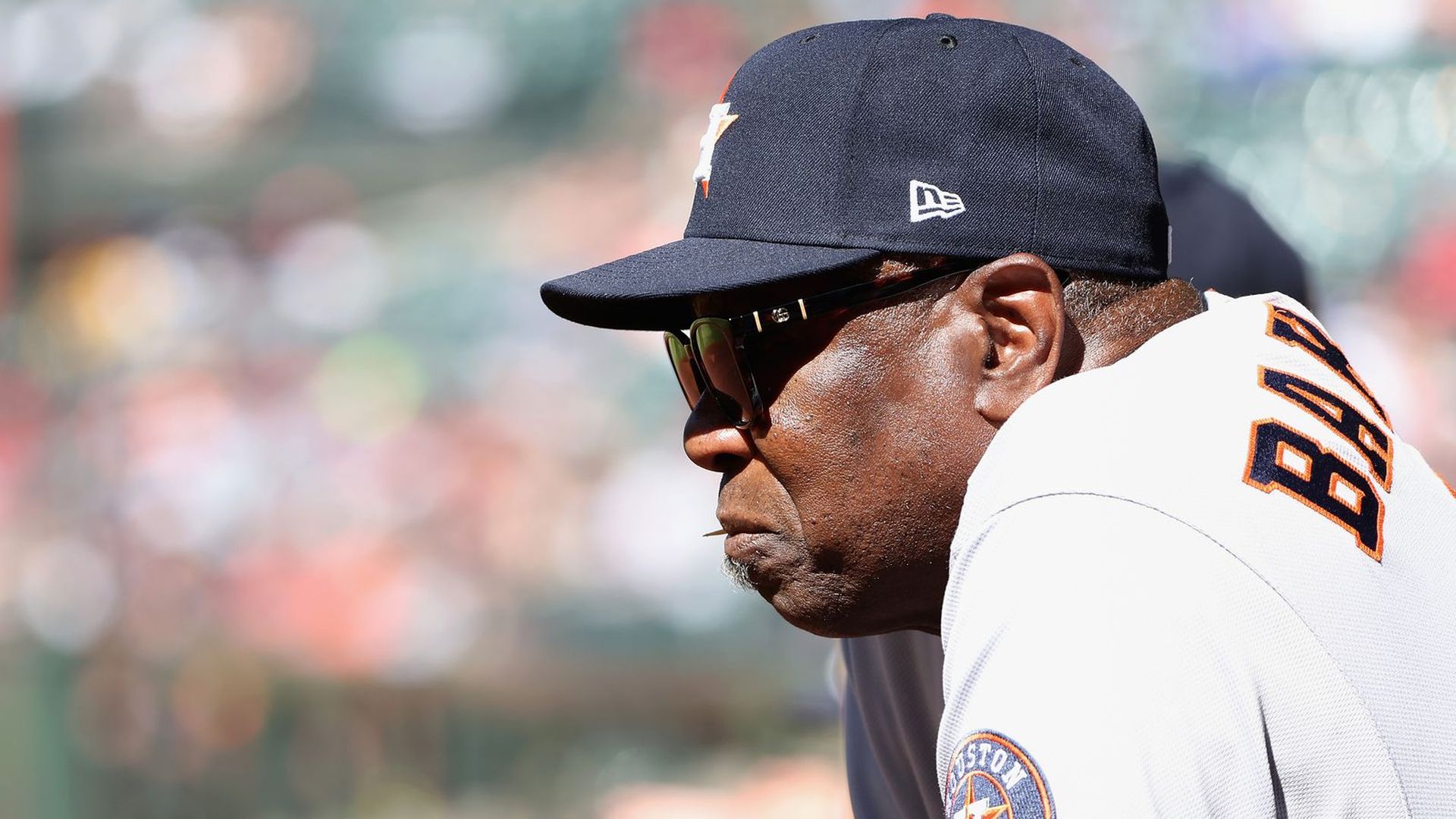 Dusty Baker won his 2,000th game as a manager on Tuesday, with the Astros' 4-0 victory over the Mariners in Houston.
Why it matters: Baker is just the 12th manager in MLB history to reach that milestone, and the first Black manager to do so.
Connie Mack: 3,731 wins (retired in 1950)
Tony La Russa: 2,831 (active)
John McGraw: 2,763 (1932)
Bobby Cox: 2,504 (2010)
Joe Torre: 2,326 (2010)
Sparky Anderson: 2,194 (1995)
Bucky Harris: 2,158 (1956)
Joe McCarthy: 2,125 (1950)
Walter Alston: 2,040 (1976)
Leo Durocher: 2,008 (1973)
Bruce Bochy: 2,003 (2019)
Baker: 2,000 (active)
The big picture: Baker, 72, began his managerial career in 1993 with the Giants and made stops with the Cubs, Reds and Nationals before landing in Houston.
He's managed two World Series but never won, something every other member of the 2,000 wins club has accomplished. Every member besides Bochy, who isn't eligible yet, is in the Hall of Fame.
Before becoming a manager, Baker played 19 stellar seasons for the Braves, Dodgers, Giants and A's. He was in the on-deck circle when Hank Aaron hit No. 715, and he inadvertently invented the high five.
Who's next: Guardians manager Terry Francona (1,792 wins) is the next closest to joining the club.
Go deeper