Warren Buffett makes big bet on antitrust inaction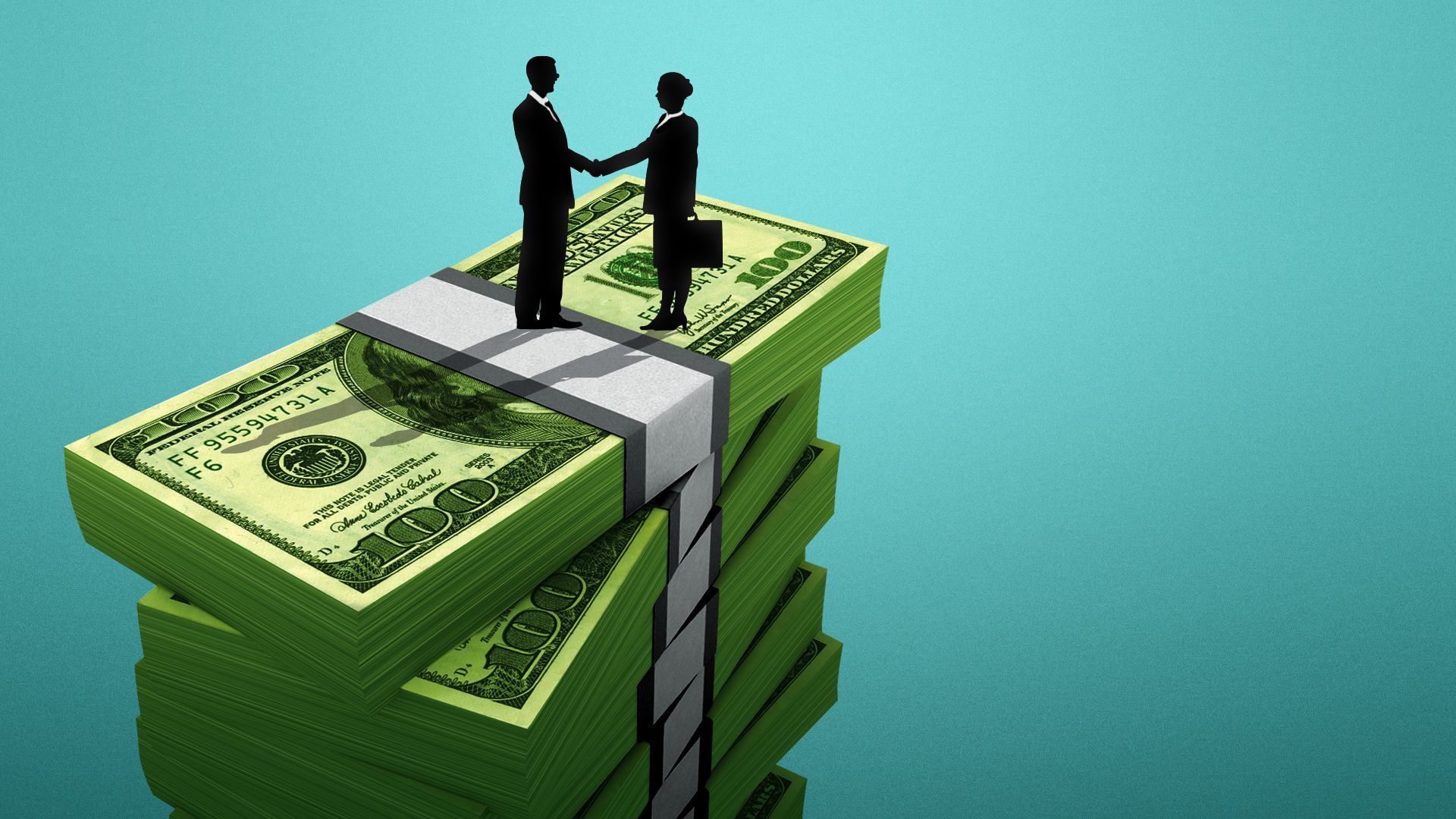 Warren Buffett raised eyebrows, and share prices, when he said over the weekend that Berkshire Hathaway has increased its Activision Blizzard ownership stake to 9.5%, in a merger arbitrage play.
Why it matters: Buffett is betting that antitrust regulators won't use Microsoft-Activision to quench their thirst for a Big Tech block. Or that, if they do swing, they'll miss.
Other investors aren't so sanguine, as Activision shares continue to trade at more than a 17% discount to the $95 per share that Microsoft agreed to pay (although it was 20%+ before Buffett's disclosure). Thus the arbitrage.
The bull case for Buffett is that Microsoft has largely escaped the U.S. antitrust scrutiny faced by peers Apple, Amazon, Google and Meta. It's almost like, "Been there, done that."
Plus, Microsoft under Satya Nadella has a proven track record of getting big deals over the finish line, and this particular acquisition wouldn't trip monopoly lines as traditionally defined.
Plus, defining the gaming market share (or submarket share) is tricky. If the DOJ or FTC are going to go out on a limb, this feels like a particularly tenuous branch.
The bear case for Buffett is that the FTC under Lina Kahn does need to go after a Big Tech deal, if only so she can look herself in the mirror each morning. And soon she'll have a Democratic majority, unlike the current stalemate that helped enable Amazon to get its MGM merger.
Yes, Berkshire is a long-term investor that could wait out a protracted legal battle. But at best it would be a slog, and court confidence can be sorely challenged by a novel legal theory. And that doesn't even begin to account for possible antitrust issues outside the U.S.
Plus, Activision needs Microsoft more than Microsoft needs Activision; particularly given the video game giant's numerous scandals.
Alt arbitrage: It's also worth noting that Twitter is trading at around a 10% discount to its takeover price. Not because of regulatory interest, save for Elon Musk's trading disclosures, but because of concerns that Musk might bail.
Spirit Air is at an even deeper discount to its spurned takeover bid from JetBlue, which very much was about regulatory challenges. You'll note that Buffett — who got burned by divesting of airline stocks early in the pandemic — isn't involved here, as it's hard to imagine JetBlue finding a price that would compel Spirit to risk its merger with Frontier.
The bottom line: It's always been true that deals can collapse before closing, but today's regulatory environment has caused Wall Street to take greater notice.
Go deeper