Atomic test's overlooked "downwinders"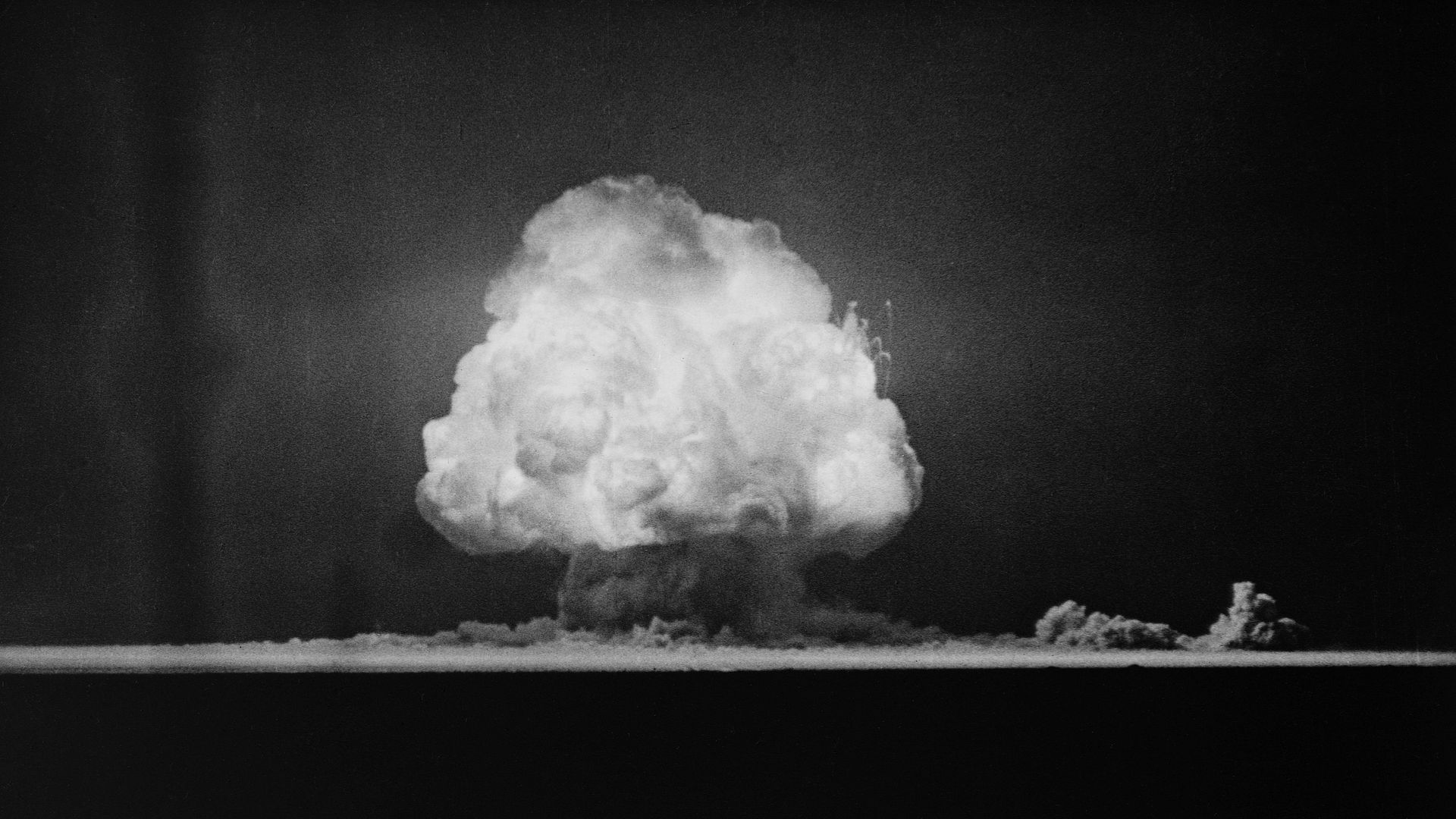 The U.S. Senate has voted to extend the Radiation Exposure Compensation Act (RECA) while lawmakers work to eventually add compensation for excluded Hispanic and Native American families who lived near the world's first atomic bomb explosion.
Why it matters: The act, which awards financial reparations to people who lived downwind of the Nevada Test Site, is scheduled to sunset on July 15 but is likely to be renewed for two years.
Flashback: On July 16, 1945, in the New Mexico desert, the U.S. Army detonated an atomic bomb developed through the Manhattan Project in the then-secret community of Los Alamos.
The bomb exploded at 5:29 a.m. It knocked people down in their homes in Tularosa and sent others on the Mescalero Apache reservation into hiding.
No one told residents of the site's dangers, and they often picnicked there and took artifacts, including the radioactive green glass known as "trinitite."
Yes, but: The bill still needs to be amended to include southern New Mexico residents, Navajo uranium miners, and Idaho residents near other test sites. Many are Latino.
"Preserving and expanding the RECA program to provide long-overdue justice to New Mexico downwinders and uranium workers is one of my top priorities in Congress," Sen. Ben Ray Luján (D-N.M.) said.
There's no known timeline for when lawmakers may add the excluded groups.
The intrigue: Only after the U.S. dropped atomic bombs on the Japanese cities of Hiroshima and Nagasaki during World War II would southern New Mexico residents learn about the Trinity Test.
The bomb's aftermath later caused rare forms of cancer for many of the 30,000 residents in the area surrounding Trinity.
The big picture: "The military didn't tell us a damn thing. Not even, 'I'm sorry.' They didn't hurt nothing but a bunch of Mexicans who lived there, I guess," Henry Herrera, 87, told Axios last year.
An 11-year-old Herrera and his father were outside their home in Tularosa, New Mexico, when they saw a bright light and heard the boom of the Trinity Test.
Herrera had his jaw reconstructed after suffering from mouth cancer. His family and other residents believe such cancers are related to the atomic bomb test.
Go deeper
Go deeper