Sen. Lummis confident in bipartisan crypto legislation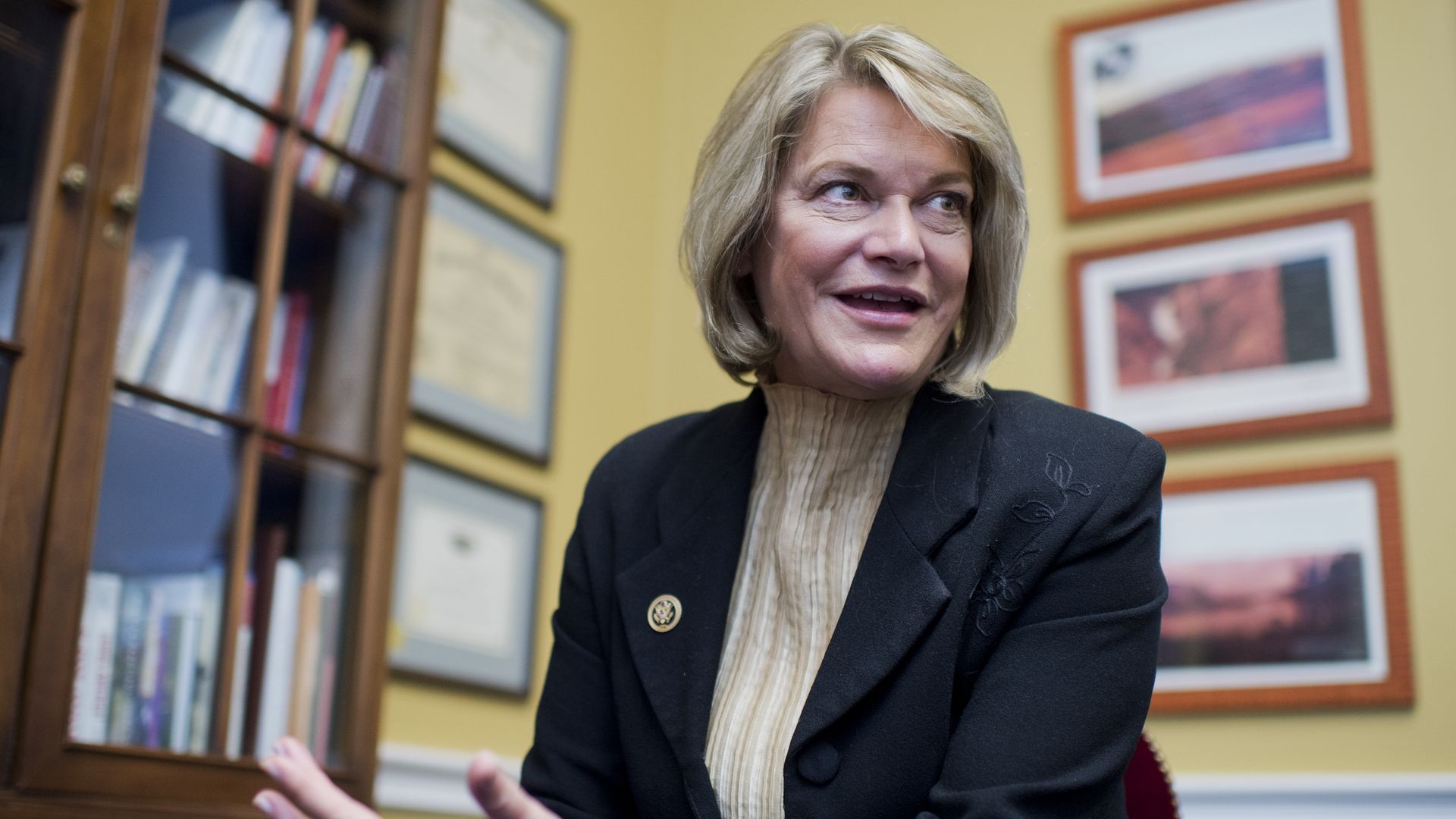 Sen. Cynthia Lummis (R-Wyo.) outlined plans at an Axios virtual event to release bipartisan legislation that creates a framework for regulating digital assets. Lummis in an Axios virtual event focused on the future of crypto adoption.
The virtual event, on the future of crypto adoption, also featured Tomicah Tillemann, the global chief policy officer at VC firm Haun Ventures.
Why it matters: Crypto is a $1.8 trillion industry, but it's currently operating in murky regulatory waters. The legislation that Lummis discussed aims to clear up the ambiguity.
Details: Sens. Lummis and Kirsten Gillibrand (D-N.Y.) are expected to release the draft legislation as soon as this month.
The bill will be introduced as one comprehensive piece of legislation, Lummis says, "so people can see the big picture, how the commodities components work with the securities components, with stablecoins and with a potential CBDC."
But she notes the bill will likely be broken up into five or six distinct parts that will be reviewed through relevant committees — so the CFTC piece will go to the AG Committee, the securities component will go to the Banking Committee, and the taxation component will go to the Finance Committee.
The intrigue: Despite a 50-50 split in the Senate, Lummis says she is confident a crypto bill can get passed because "digital assets are a nonpartisan issue."
"We're finding this is an area where we're seeing a lot of common ground among members that maybe on a partisan basis you wouldn't put together that way. We're going to have a very bipartisan approach to this issue," she says.
Of note: The sense Haun's Tillemann agreed that regulators are beginning to take crypto seriously.
"If you would have asked me 12 months ago what the State of the Union was on this question, I would have responded that we are in a race to build the future of the Internet... and the U.S. is not only losing it, but most of our policymakers are even aware that a race is underway." he said at the event. "That is changing now."
Go deeper