Schumer says Senate will vote to codify abortion rights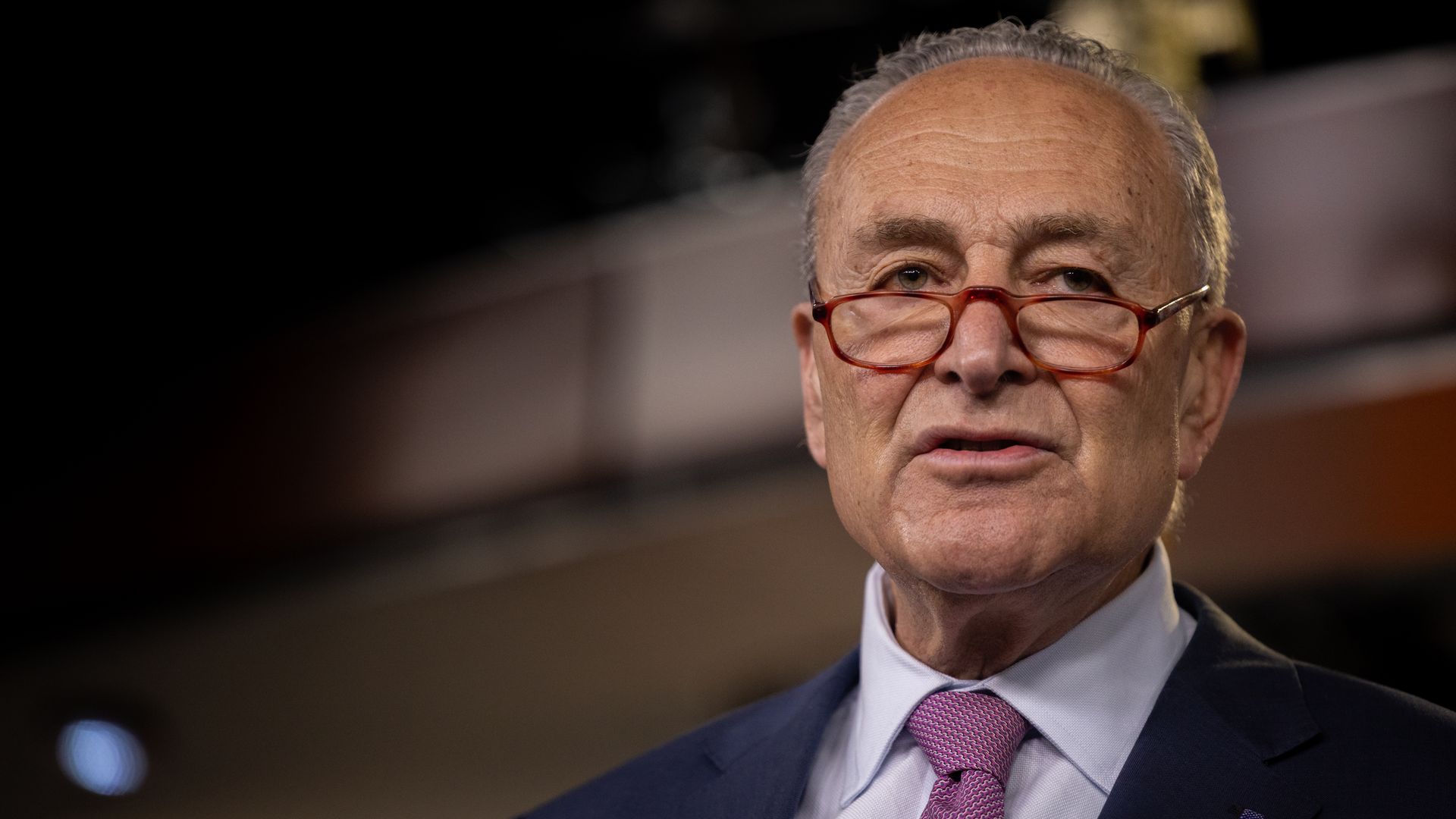 Senate Majority Leader Chuck Schumer (D-N.Y.) on Tuesday vowed to hold a Senate vote on codifying abortion rights into federal law, saying the vote would enable Americans to see "which side every Senator stands on."
Driving the news: Late Monday, Politico posted a story reporting that the court has voted to overturn Roe v. Wade — and published a leaked draft of that majority opinion, written by Justice Samuel Alito.
Chief Justice John Roberts on Tuesday confirmed the authenticity of the leaked document, but said it did not represent the court's final decision.
What they're saying: "It is hard not to feel angry, troubled and deeply disturbed about what overturning Roe would do to women across America," Schumer said.
"If the report is accurate, the decision would be an abomination."
Schumer added that Republicans were trying to "distract from the main issue" by focusing on the draft's leak "because they don't to focus on Roe v. Wade, where they know they're on the wrong side of history and on the wrong side of the American people."
The big picture: "It is our intention for the Senate to hold a vote on legislation to codify the right to an abortion in law," Schumer said.
Schumer stressed that a vote on such legislation is no longer an "abstract exercise" but something "as urgent and real as it gets."
Schumer underscored the importance of the upcoming midterm elections, noting, "the rights of 100 million women are now on the ballot."
Schumer added that Republicans' willingness to overturn precedent on abortion rights suggests Republicans would be willing to do the same to other precedents, such as same sex marriage and contraception.
State of play: The leak promoted some Democratic candidates to call on the Senate to eliminate the filibuster in order to enshrine abortion rights into federal law.
However Sens. Joe Manchin (D-W.V.) and Kyrsten Sinema (D-Ariz.) announced Tuesday that they plan to uphold the filibuster, meaning that Democrats would not have the necessary votes to do so.
Go deeper: Supreme Court leak stuns nation
Go deeper