Protests erupt outside Supreme Court after leaked draft on Roe v. Wade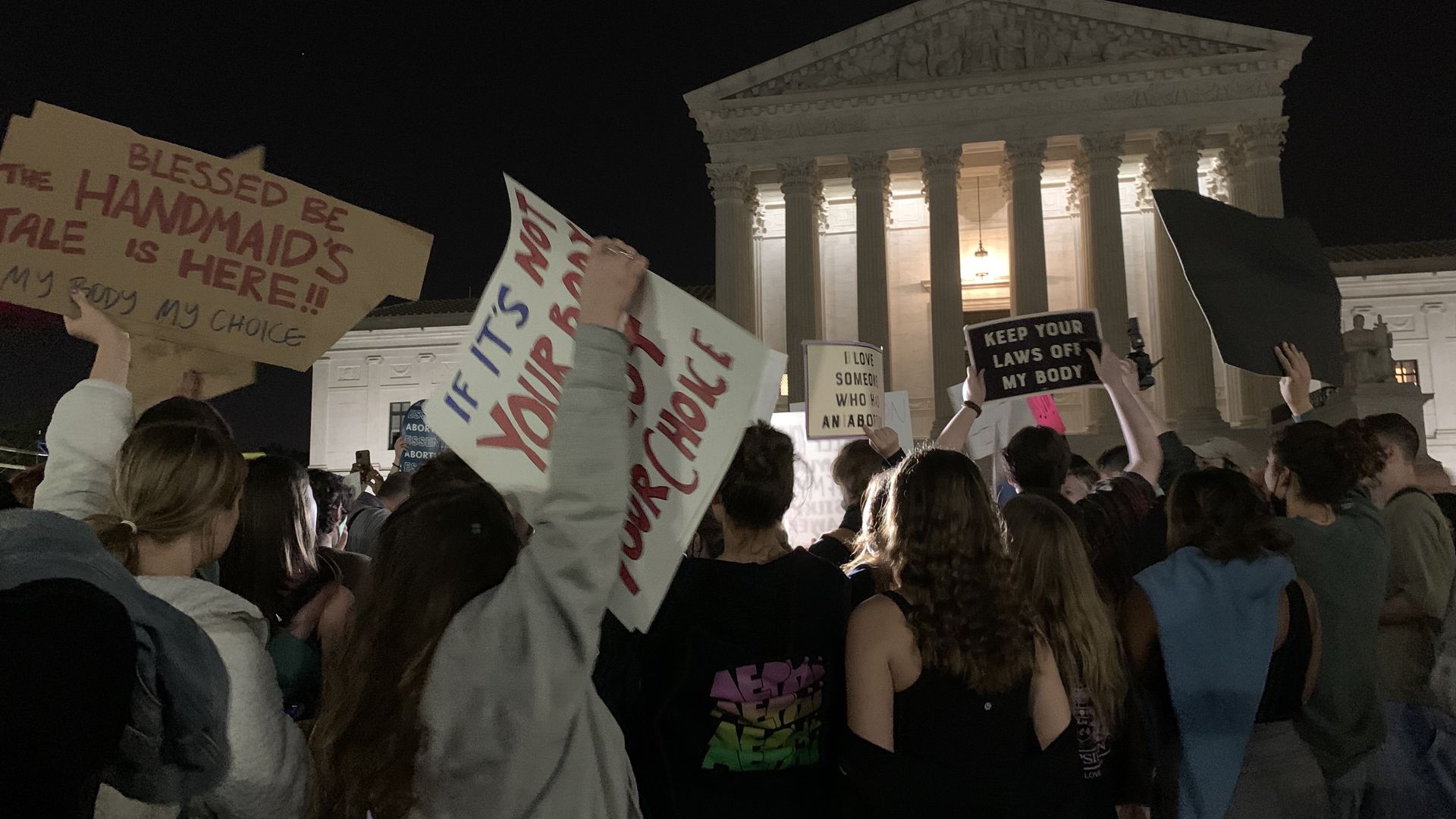 Demonstrators rallied outside the U.S. Supreme Court over Monday night after a leaked draft document first published by Politico indicated the justices were preparing to overturn Roe v. Wade, the landmark abortion ruling.
The big picture: As abortion rights advocates planned to hold protests across the U.S. on Tuesday, about 200 demonstrators gathered in front of barricades at the Supreme Court in Washington, D.C., late Monday. Most were pro-abortion rights protesters. A small group of anti-abortion demonstrators was also present.
Why it matters: Overturning the 1973 ruling would make abortion immediately illegal in at least 13 states, per Axios' Oriana Gonzalez.
Zoom in: Outside the Supreme Court, pro-abortion rights protesters were shouting "abortion is health care" and other chants into Tuesday morning.
Police were on the scene amid tense exchanges between pro-abortion rights and anti-abortion demonstrators early Tuesday.
What they're saying: Kate Henjes, a trans woman, was among those leading chants in front of the steps of the Supreme Court.
"I'm a transgender woman I know what it's like for my rights to be stripped away," the 18-year-old told Axios. "And so I'm standing here with all women who have had abortions or may have abortions in the future for their rights."
What to watch: The Women's March announced it was holding pro-abortion rights demonstrations outside local federal and town buildings across the U.S. "at 5pm your local time" on Tuesday.
"We're horrified, saddened, and livid," the group tweeted. "If you are too, then now is the time to show up and show them our movement won't back down from protecting our reproductive rights."
Meanwhile, the Party for Socialism and Liberation vowed in a tweet to "take to the streets in cities across the country" on Tuesday, including in New York, San Francisco and Los Angeles.
In photos: Protesters rally outside Supreme Court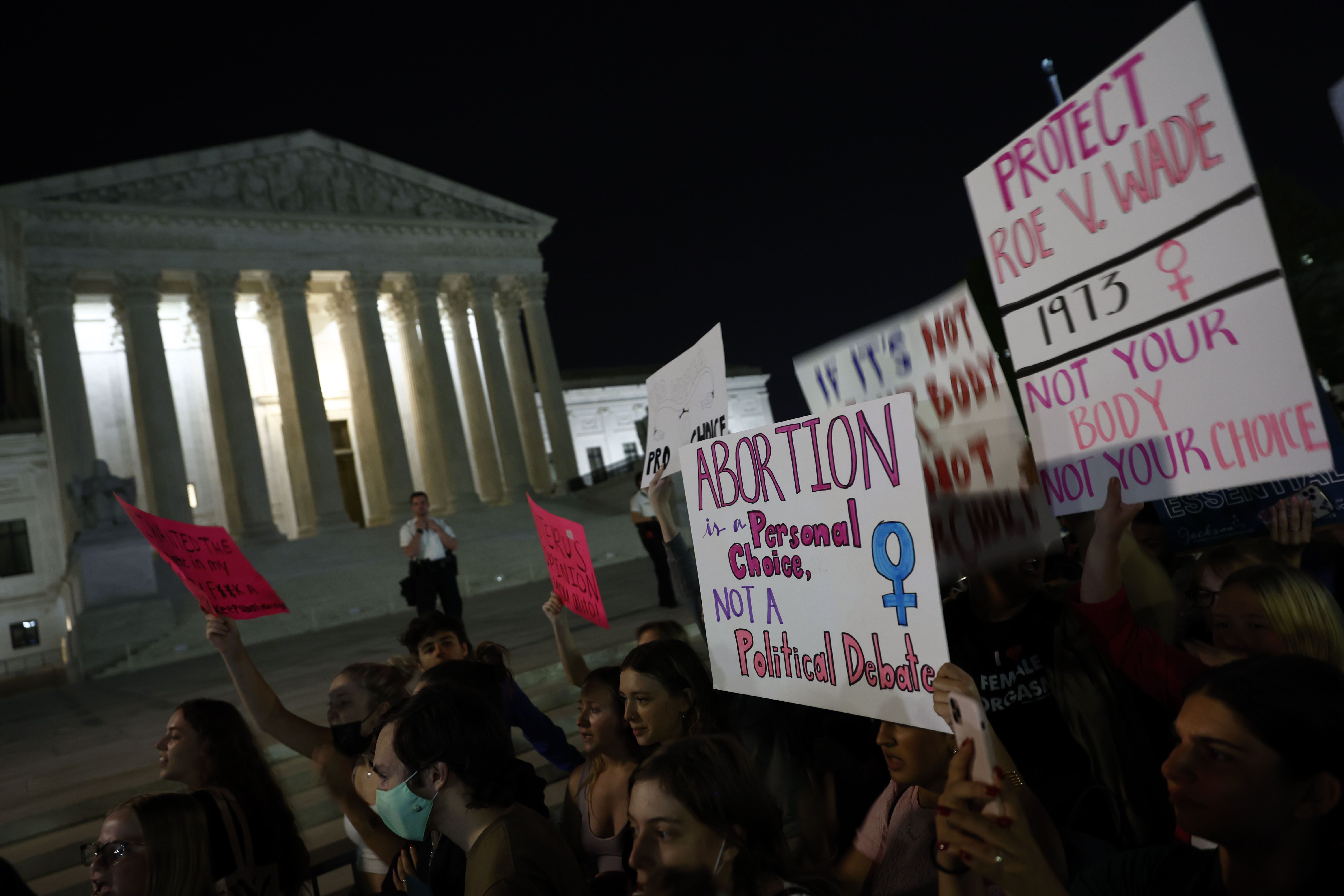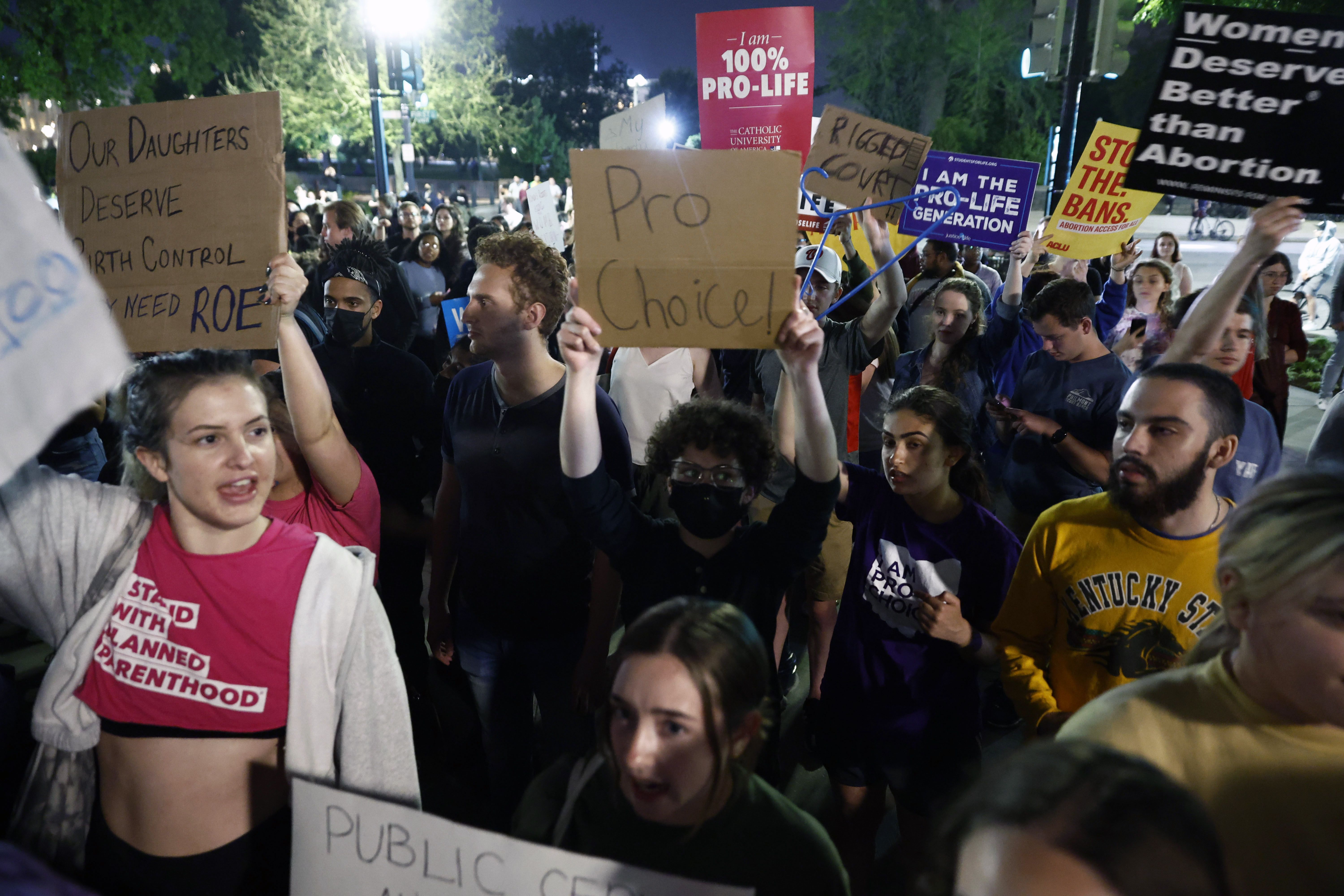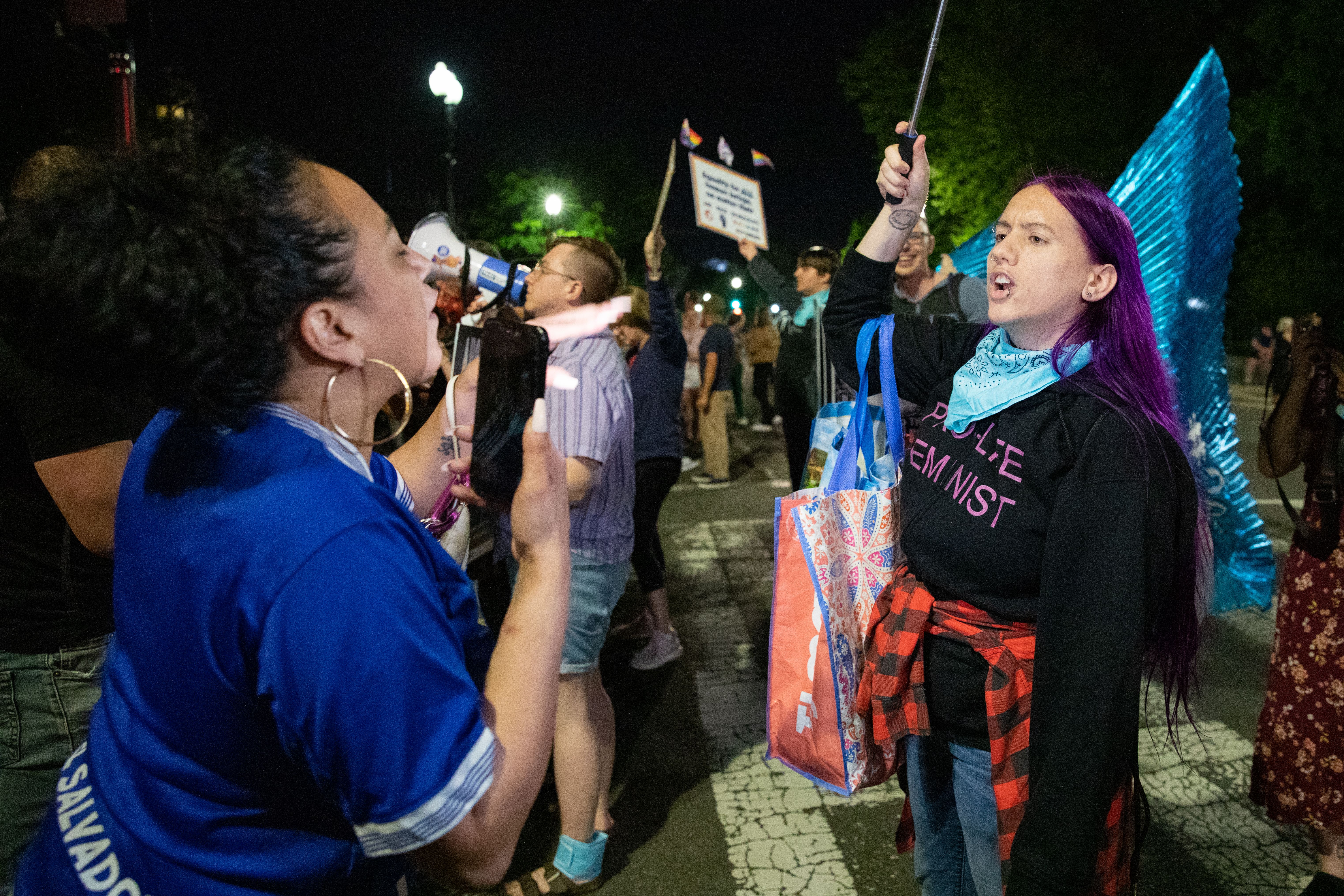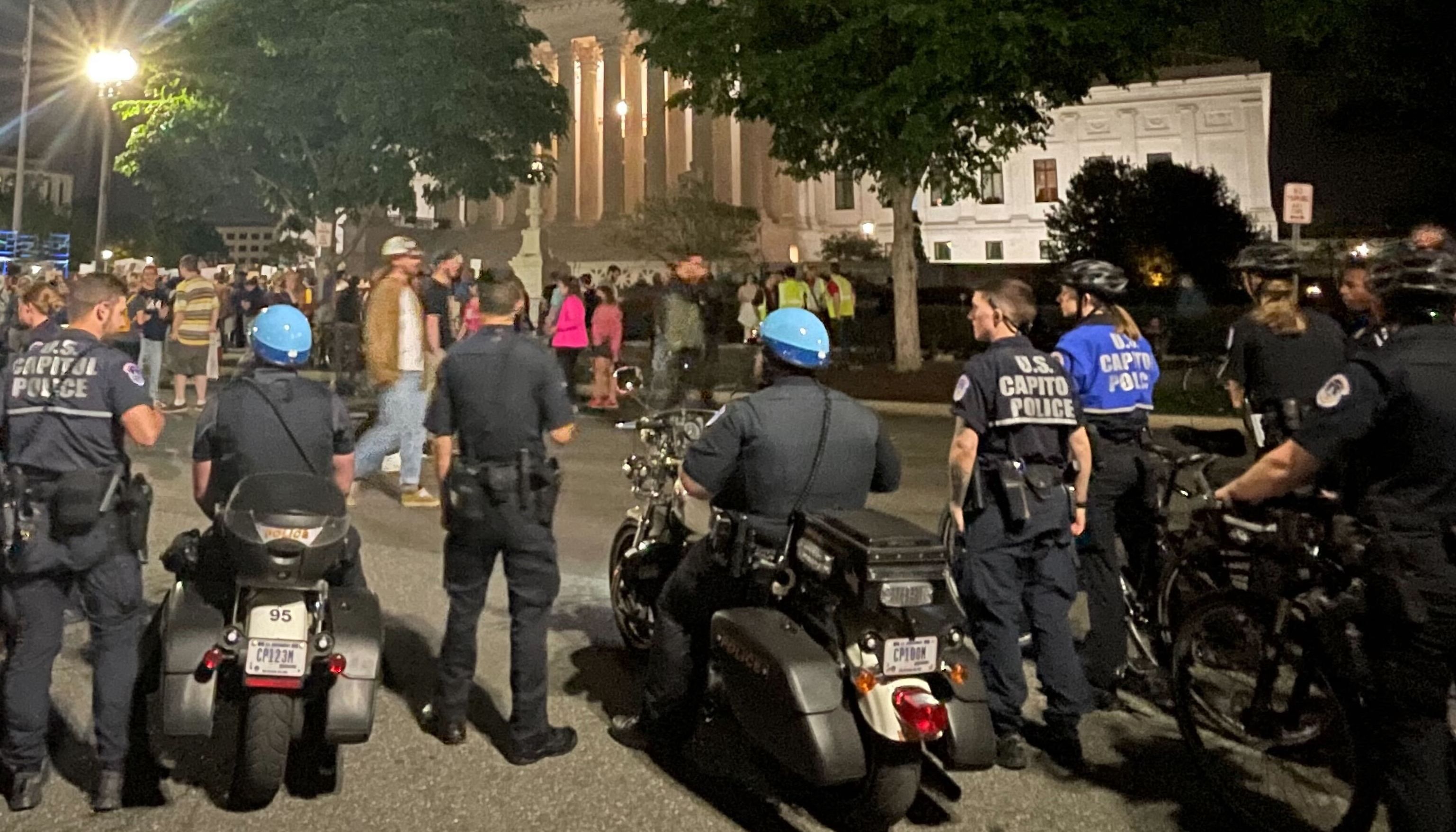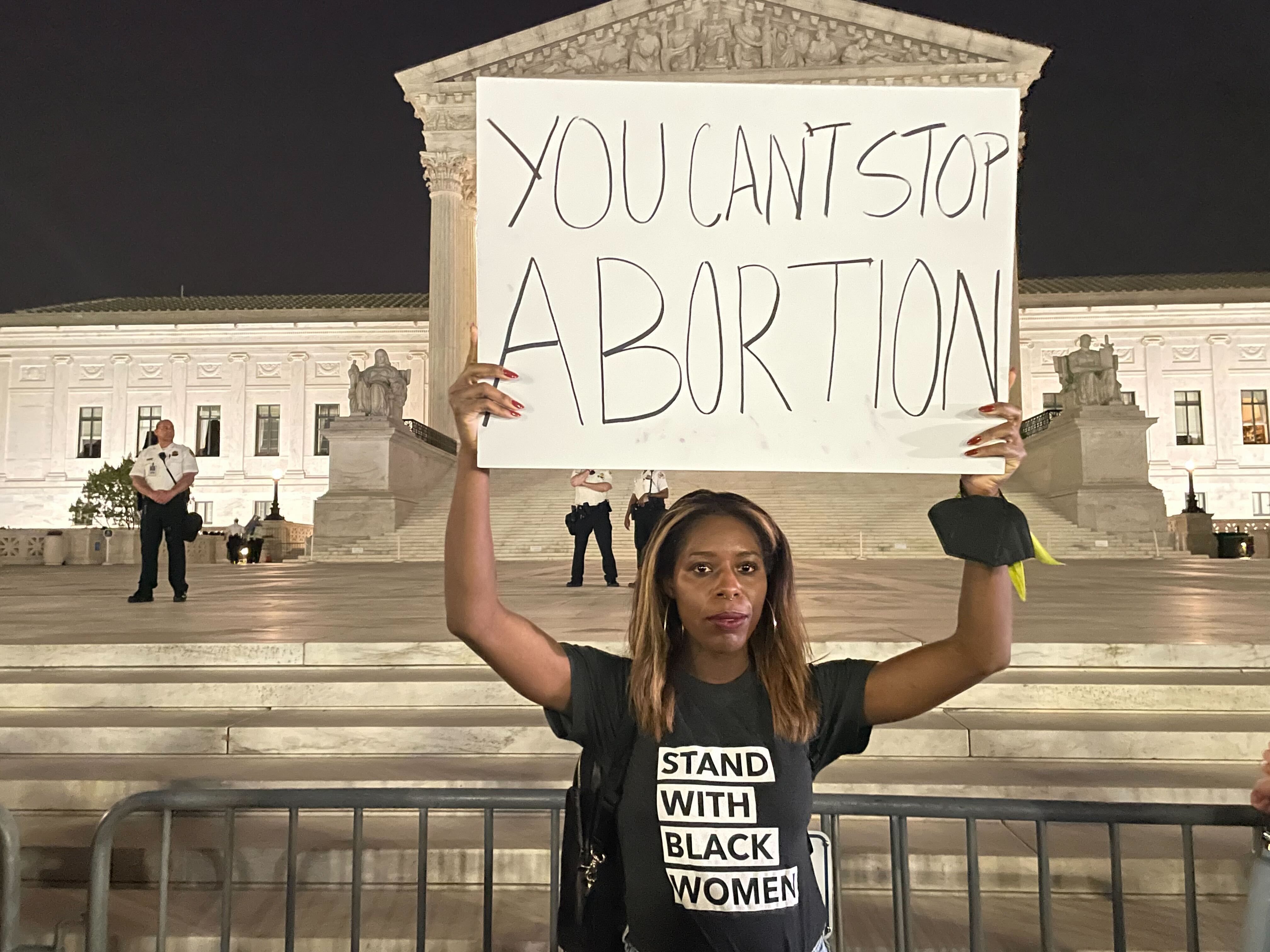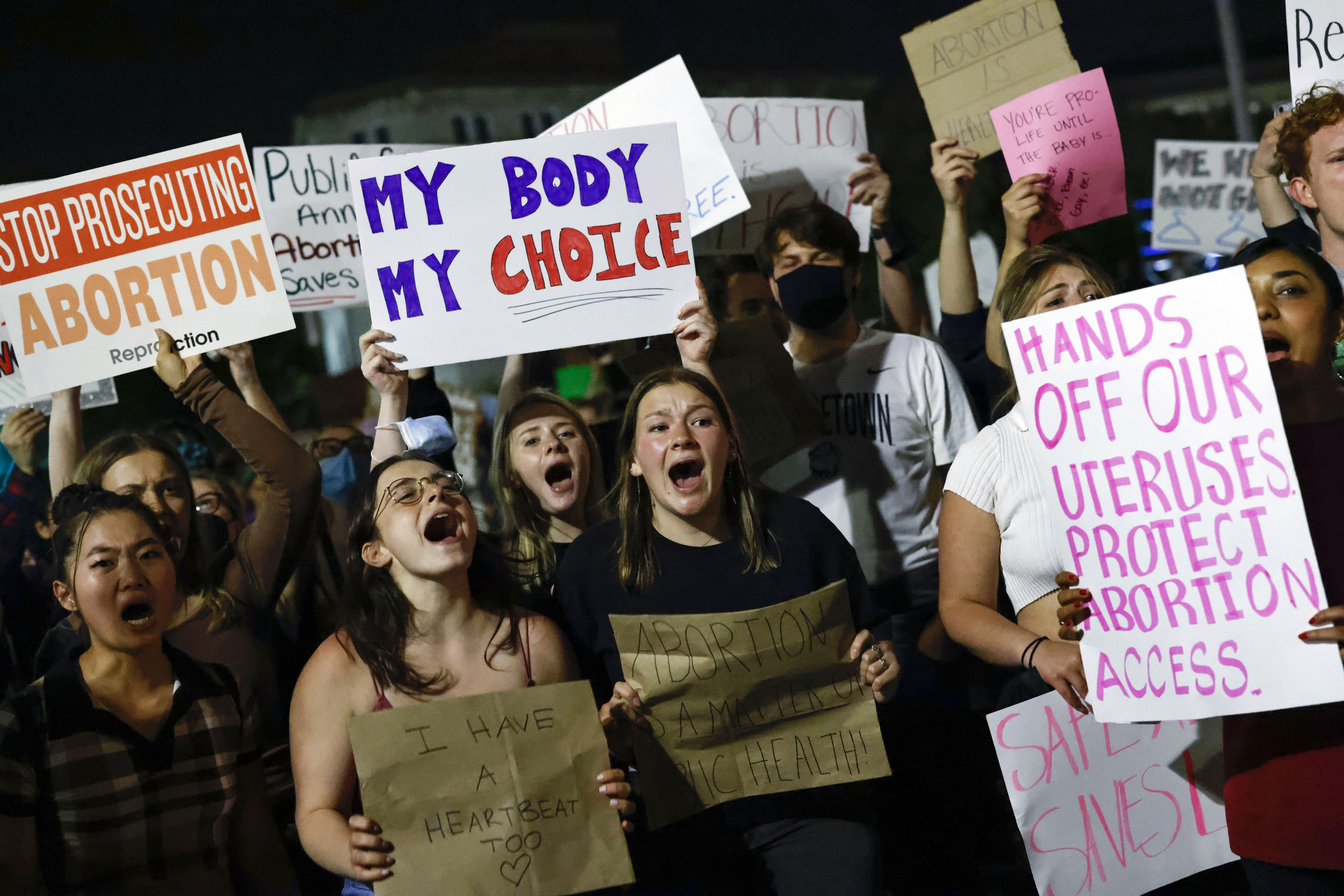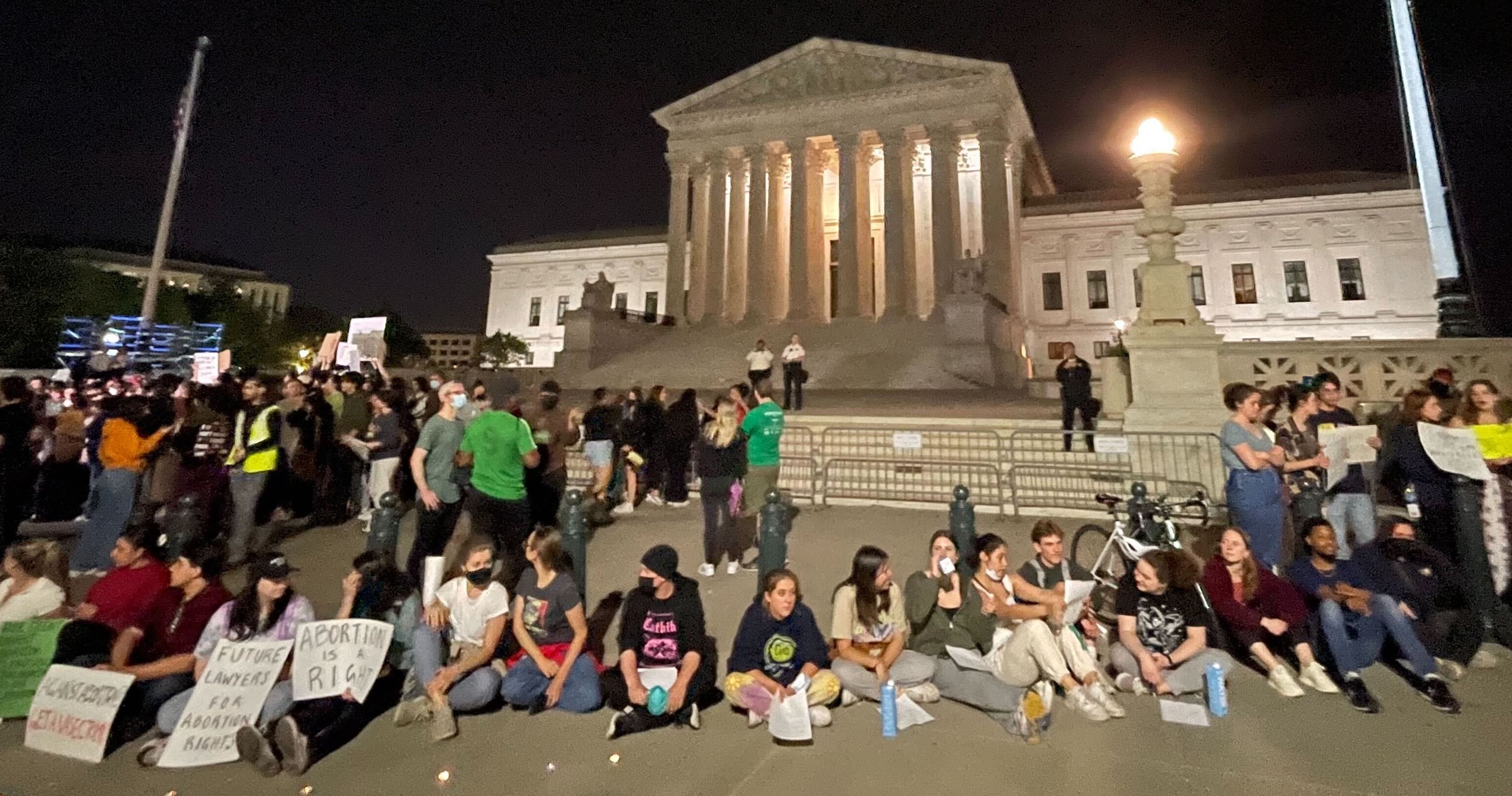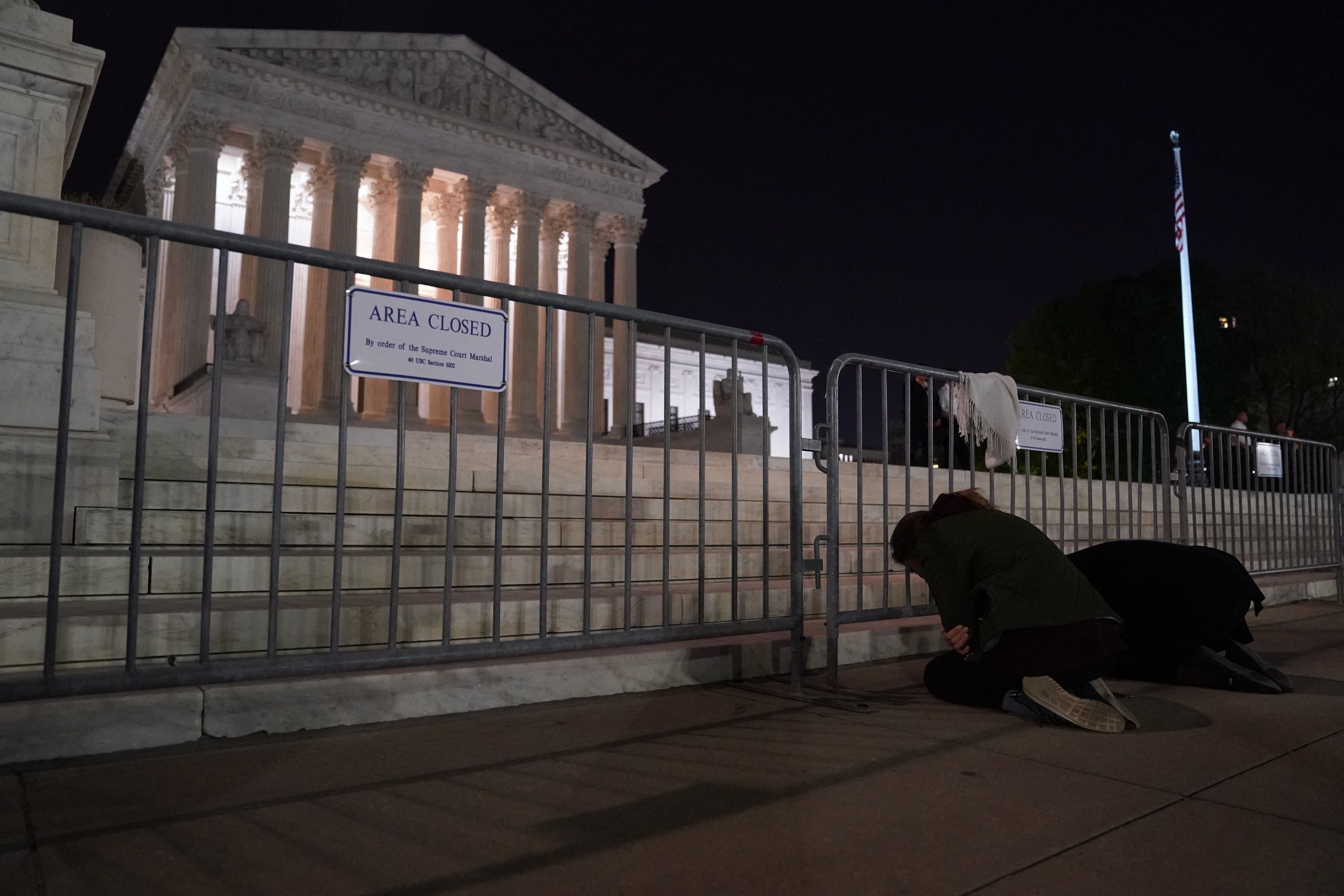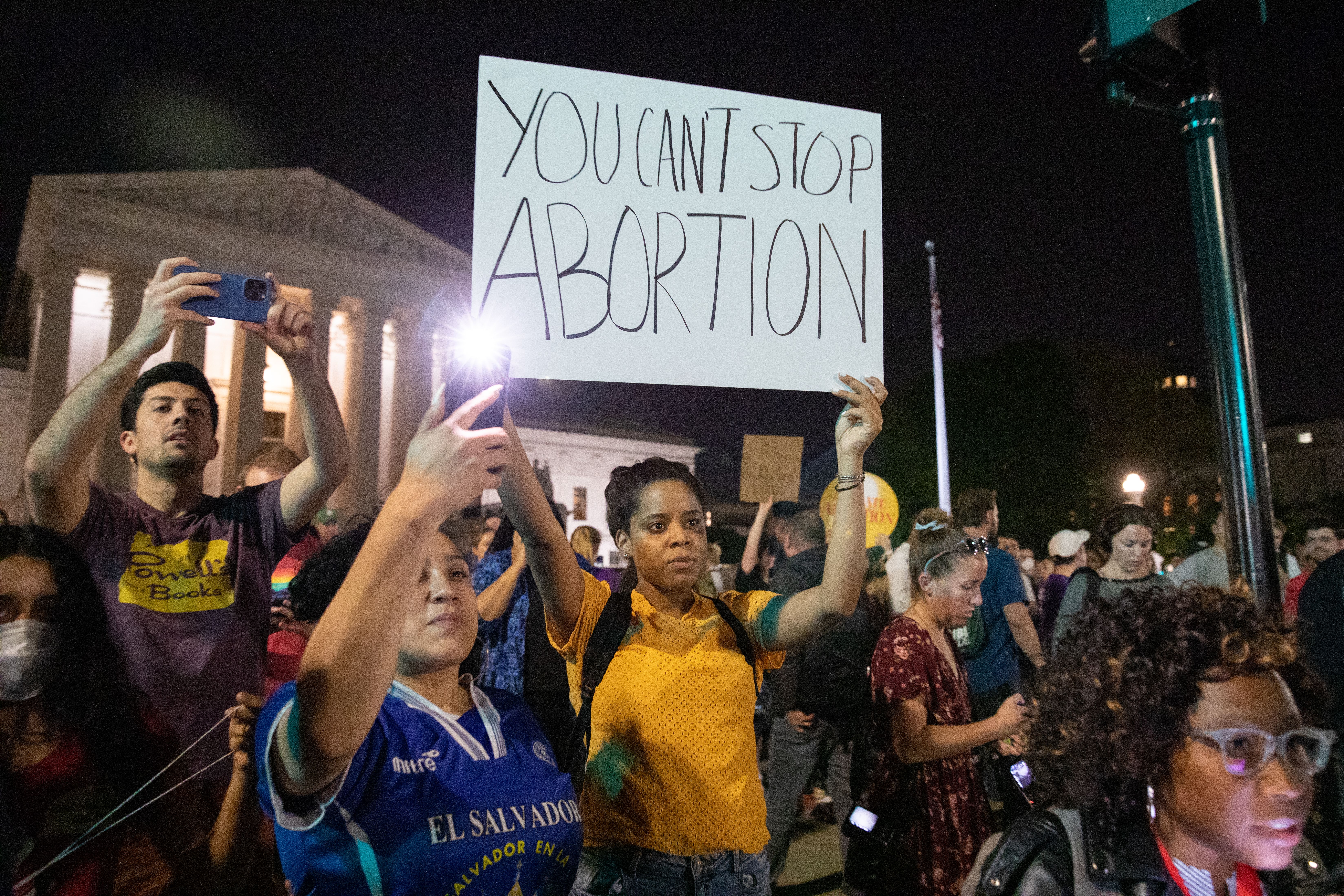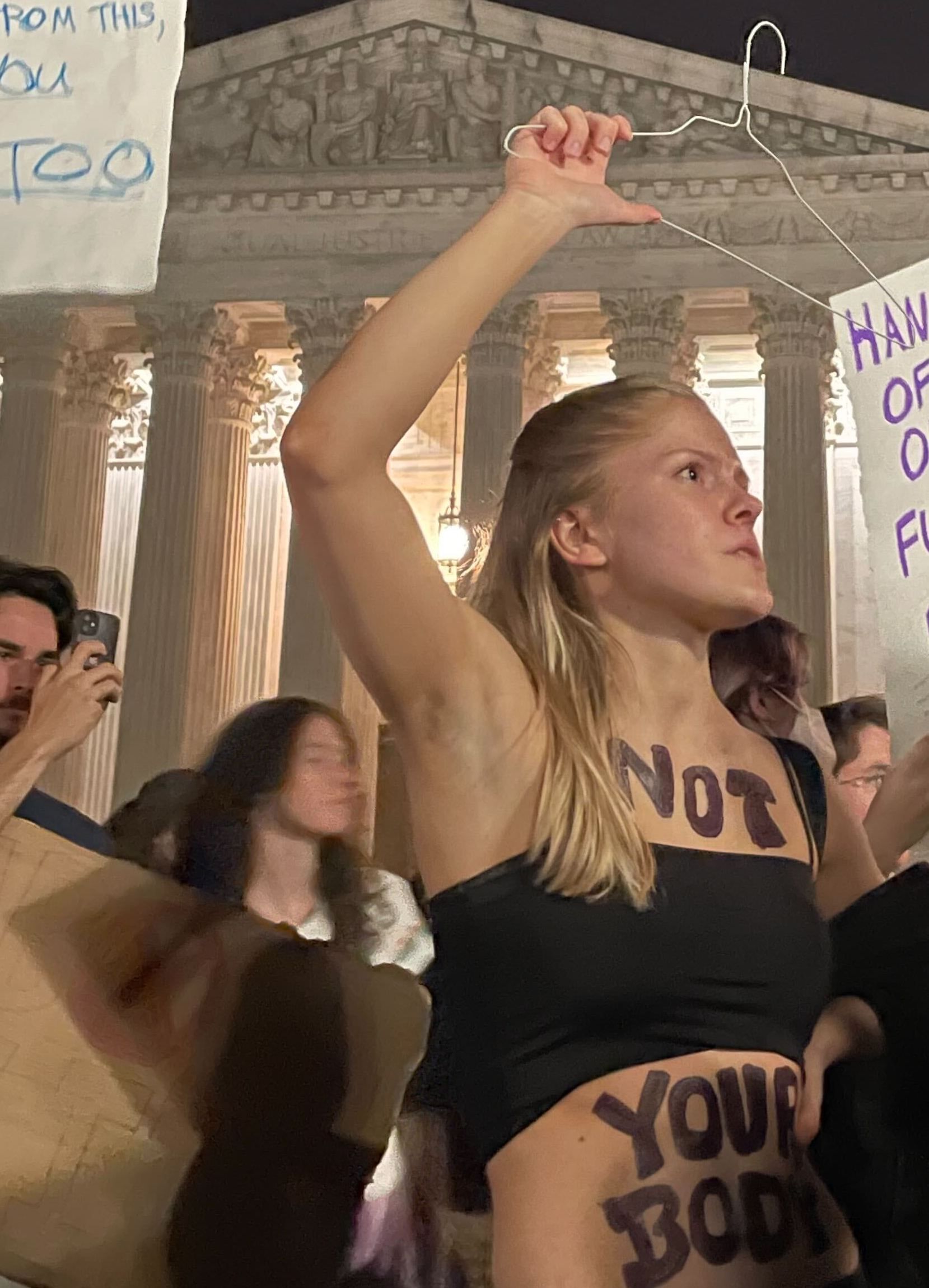 Julia Shapero contributed reporting.
Editor's note: This article has been updated with new details throughout.
Go deeper