Purchases of food with added sugar drop with increased tax credits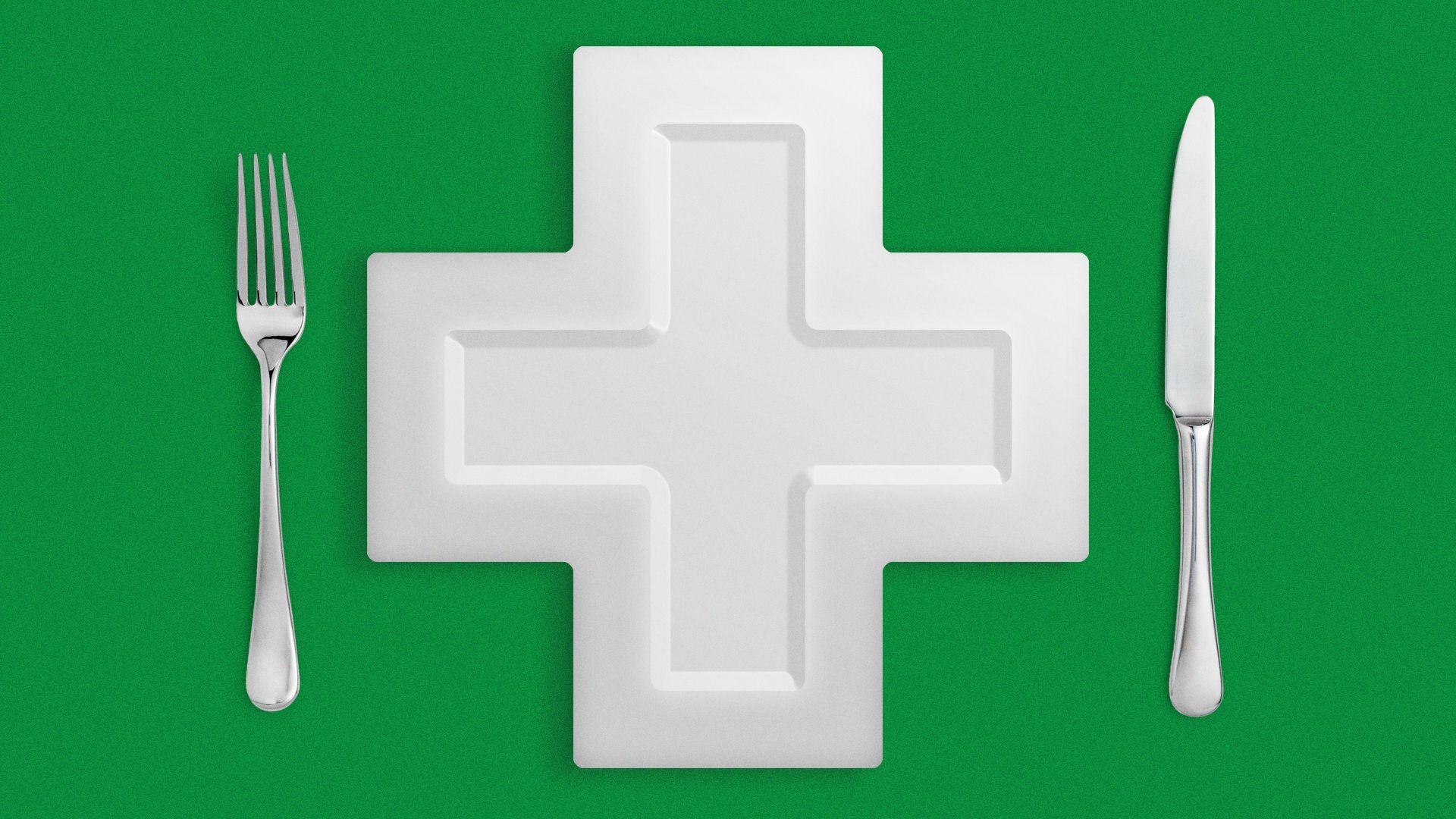 The temporary expansion of the Child Tax Credit during the COVID-19 pandemic in 2021 coincided with greater food security and may also have reduced children's consumption of sugary foods and beverages, according to a study in Health Affairs.
Zoom in: The observational study, led by the University of South Carolina, used surveys from nearly 600 households, as well as one taken three months later, to see how the monthly tax credits were being used.
By the numbers: Among participating parents, about half said they used the additional money for food and beverage purposes and more than 60% of those who were "very" food insecure used the money for food.
The data showed "very low food security" dropped from 13% to 6% and food security increased from 57% to 66%.
There did not seem to be a connection with an increase in consumption of more expensive, healthier foods, lead author Elizabeth Adams, assistant professor in the Arnold School of Public Health told Axios.
Yes but: The study did note a drop in children's consumption of products with added sugar, such as sugar-sweetened beverages, while surveys of parents who didn't get tax credits did not show a similar drop.
"If sustained over time, such findings, and particularly the reduction in very low food security, might be associated with long-term improvements in food security beyond what federal nutrition assistance programs alone have achieved," the authors wrote.
The expanded tax credit for about 35 million families expired at the end of 2021 after critics in Congress expressed concern it was preventing people from working.
Go deeper