Opioid settlements could lead to naloxone shortages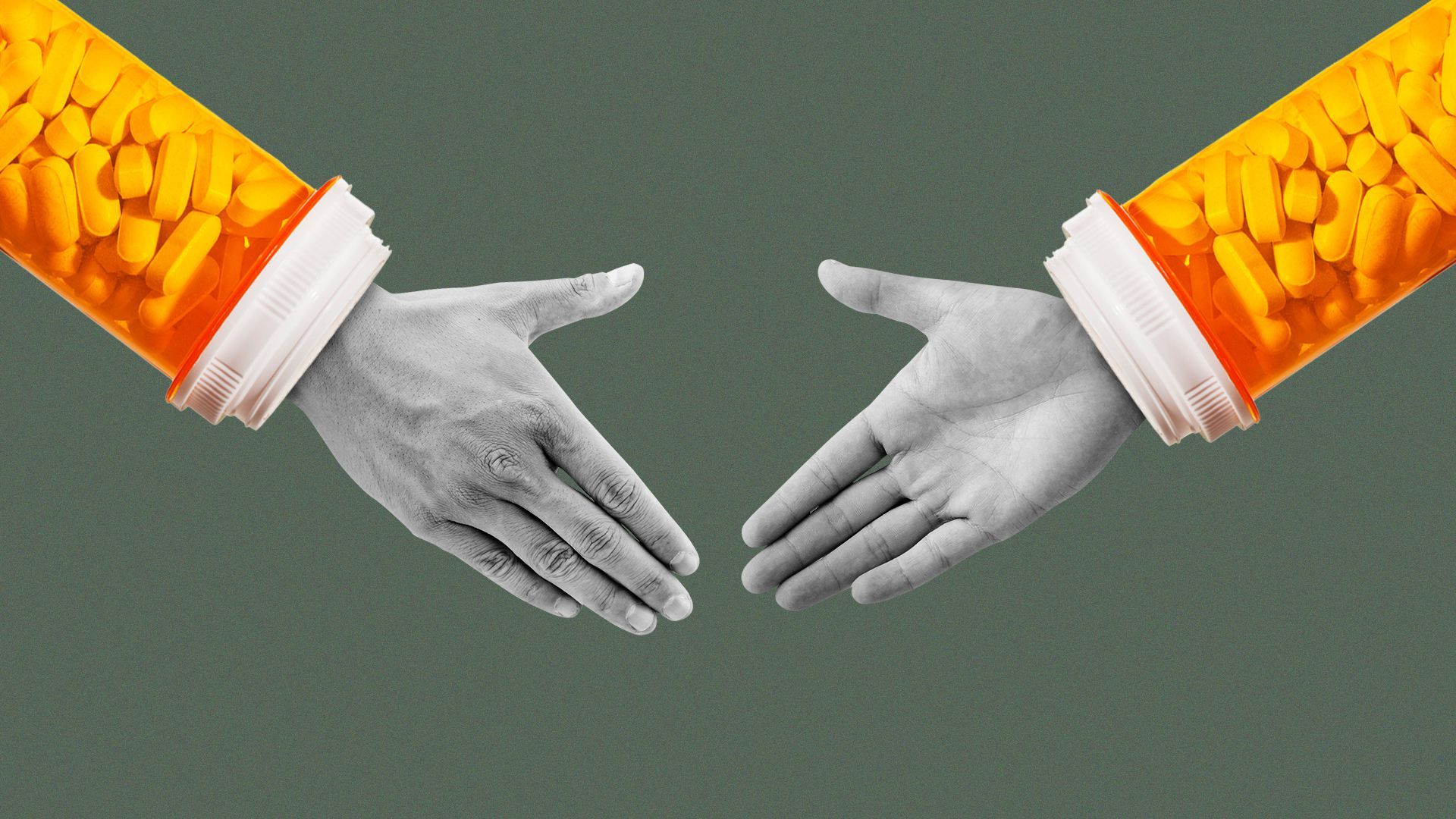 Recent opioid settlement agreements Teva Pharmaceuticals struck with three states could create shortages of treatment and opioid reversal drugs in the rest of the country, a pair of House lawmakers warned Attorney General Merrick Garland.
Why it matters: Letting a single company provide free treatments to entire patient populations could limit competition and undercut physicians.
Driving the news: As part of a settlement of claims it helped fuel the opioid epidemic, Teva agreed to give Texas, Florida and Rhode Island more than $220 million of the overdose drug naloxone and other opioid treatments in lieu of monetary compensation.
What they're saying: Reps. Marcy Kaptur (D-Ohio) and Andy Harris (R-Md.) asked Garland whether such agreements could squelch competition in the treatment market — and how they squared with Justice Department antitrust enforcement efforts.
"These settlements span 10 or 15 years, depending on the agreement, fundamentally altering the market and stifling innovation in that space," the lawmakers wrote.
The lawmakers also asked if DOJ has the legislative authority it needs to assess the impact the settlements will have on markets for medication-assisted treatments and naloxone.
The letter was first obtained by Endpoints News.
Background: Teva, an Israeli drug giant, has said it's bracing to pay as much as $3.6 billion in cash and medicines to settle thousands of lawsuits stemming from the opioid crisis.
Go deeper