TSA creator Norman Mineta dies at 90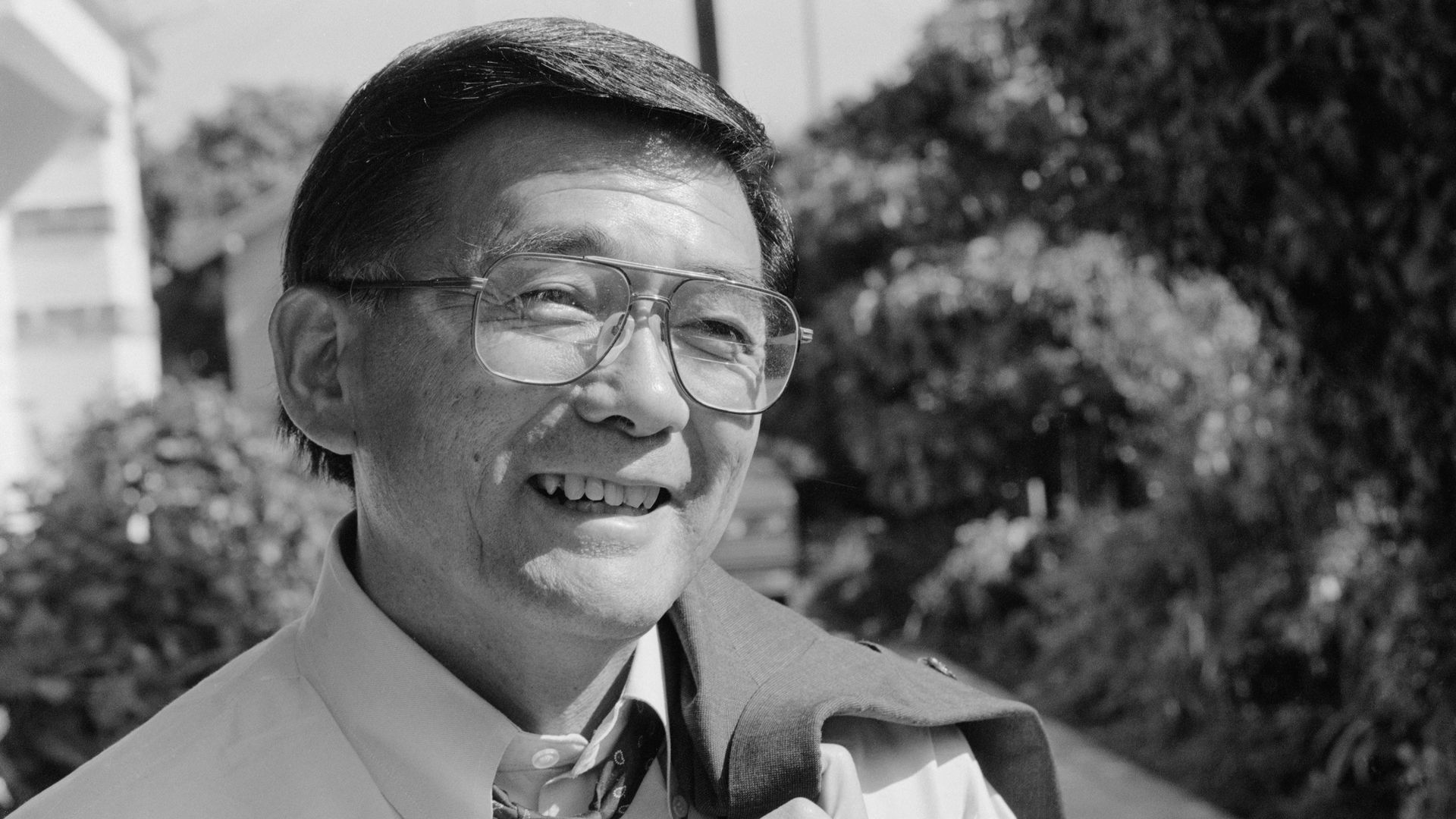 Former Transportation Secretary Norman Mineta, a first generation Japanese American who paved the way to create the Transportation Security Administration, died Tuesday at age 90, his family confirmed.
The big picture: Mineta was one of the U.S.'s most high-profile Asian American political leaders, serving as a mayor, a 10-term congressman and a Cabinet secretary in two administrations during his career in office.
Mineta brought the country through the aftermath of the 9/11 attacks, which kickstarted new conversations around safety and transformed the nation's airport system.
His son David Mineta said in a statement that his father passed away peacefully Tuesday afternoon at his home surrounded by family.
His background: Mineta, who was held in an internment camp during World War II, started out as mayor of his hometown, San Jose, California.
From 1975 to 1995, he represented California in the House, where he led efforts to secure an official apology and compensation for Japanese Americans who were forcibly removed from their homes during World War II because of ungrounded suspicions of their loyalties.
He briefly served as President Clinton's commerce secretary before President Bush took office and appointed him to head the Department of Transportation. He was the first Asian American to hold the position and the only Democrat in Bush's Cabinet.
Mineta's role took a greater level of importance after the 9/11 attacks. He led the department in patching up security across the country and spearheaded the effort to launch a new agency: the TSA, which Congress established in November 2001.
"His calm hands at the reins after 9/11 is one of his principal legacies," Michael P. Jackson, then-deputy homeland security secretary, told the Washington Post in 2006. "He just had the credibility to lead a team of people to do meaningful work at every nook and cranny in the Department of Transportation."
What they're saying: "Laura and I mourn the passing of our friend, Norm Mineta," Bush said in a statement. "Norm's is a wonderful American story about someone who overcame hardship and prejudice to serve in the United States Army, Congress, and the Cabinet of two Presidents."
"As I said when presenting him with the Presidential Medal of Freedom, Norm has given his country a lifetime of service, and he's given his fellow citizens an example of leadership, devotion to duty, and personal character."
"Saddened by the news of Norm Mineta's passing," White House senior adviser Neera Tanden tweeted. "Grateful for the path he widened that so many others walked on."
Worth noting: Congress recently passed legislation to rename Transportation Department headquarters in Washington, D.C. after Mineta and William Coleman Jr., the first African American transportation secretary.
Go deeper