Murkowski: Draft Roe v. Wade decision "rocks my confidence" in Supreme Court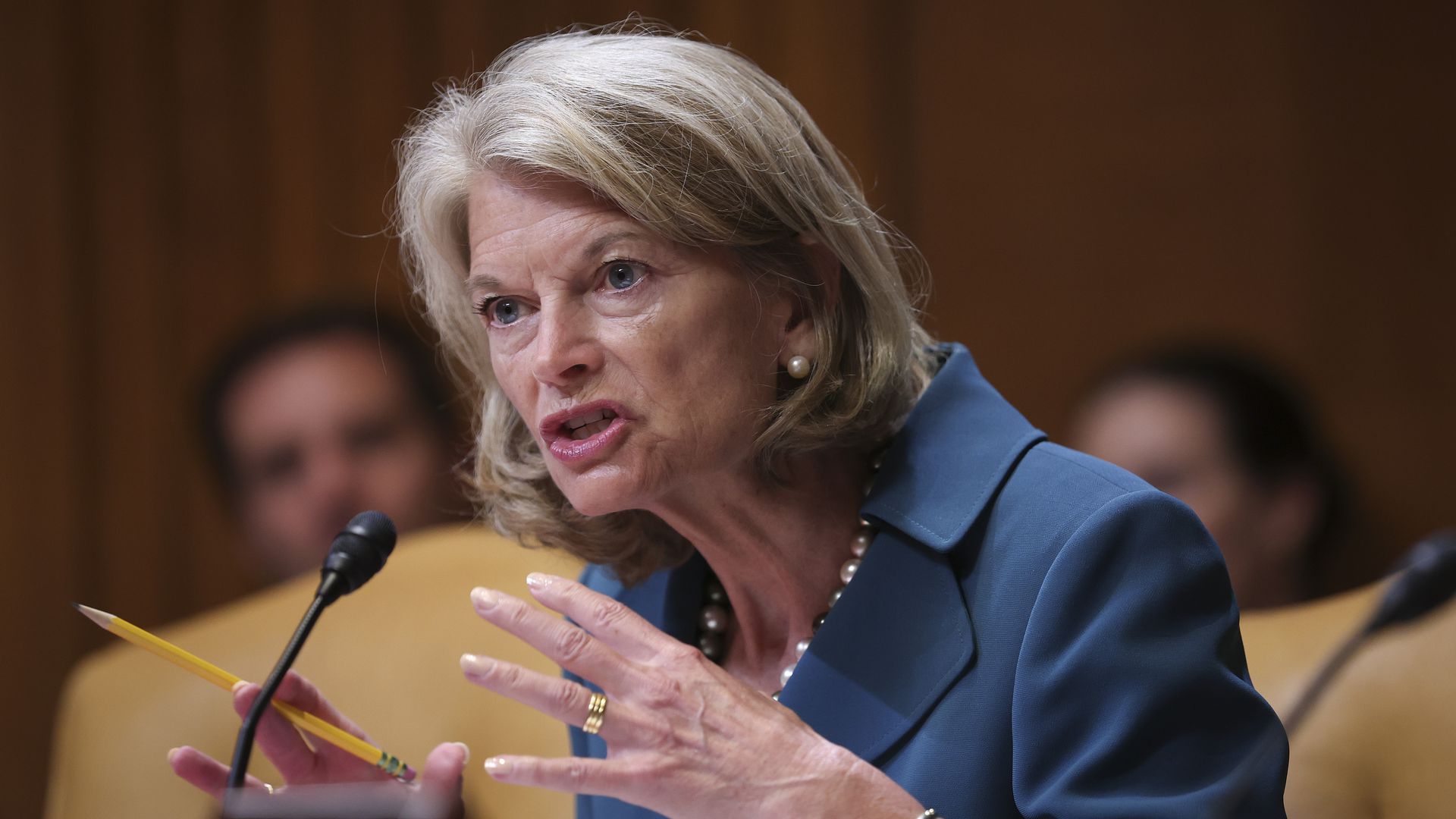 Sen. Lisa Murkowski (R-Alaska) told reporters Tuesday that the Supreme Court leaked draft document "rocks my confidence in the court right now."
Why it matters: Murkowski is one of the few Republicans who support abortion rights, but she has also supported several of the recently appointed justices who signed on to the leaked draft ruling overturning Roe v. Wade.
She voted in favor of appointing Justices Amy Coney Barrett and Neil Gorsuch to the court, though she voted against Brett Kavanaugh.
Driving the news: Late Monday, Politico posted a story reporting that the court has voted to overturn Roe — and published a leaked draft of that majority opinion, written by Justice Samuel Alito.
Chief Justice John Roberts confirmed the authenticity of the leaked document on Tuesday, but he said it did not represent the court's final decision and added that the court will open an investigation into the leak.
What they're saying: "Roe is still the law of the land," Murkowski told reporters. "We don't know the direction that this decision may ultimately take."
"If it goes in the direction that this leaked copy has indicated, I will just tell you that it — it rocks my confidence in the court right now."
Worth noting: Sen. Susan Collins (R-Maine) on Tuesday said that the contents of the leaked draft were "completely inconsistent" with discussions she'd had with Kavanaugh and Gorsuch.
Go deeper: Collins says Kavanaugh and Gorsuch possibly broke promise on Roe v. Wade
Go deeper